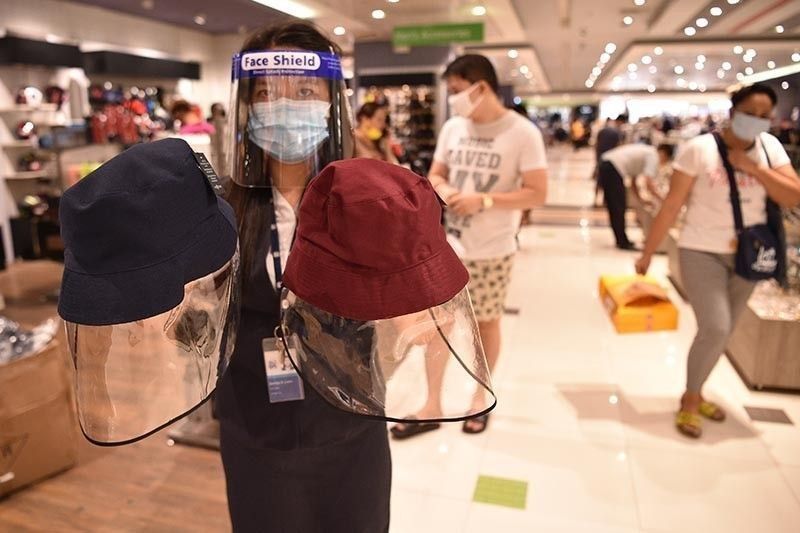 When July ended, The Inter-Agency Task Force for the Management of Emerging Infectious Disease or IATF passed down an order requiring workers in industries that are allowed to operate in areas under General Community Quarantine or GCQ to wear face shields starting August.
Earlier this month, the Department of Transportation also passed down a similar directive requiring all passengers aboard any public transportation to wear face shields starting August 15.
Following this memorandum, the Civil Aviation Authority of the Philippines or CAAP implemented a mandatory rule for every international and local airline in the country. By the same given date, all international and domestic passengers must now wear face shields before boarding their aircraft.
The motivation might have come from a previous address by Presidential Spokesperson Harry Roque during President Duterte's taped address last July 31. During the virtual speech, Roque mentioned that wearing face shields will be the fourth minimum health standard that comprises the "conditionalities" in maintaining Metro Manila and provinces of CALABARZON under General Community Quarantine (though the status has reverted to MECQ since then).
Now, the IATF is looking at expanding the rule to include all people. Soon, everyone may be required to wear face shields when in public as further protection against the coronavirus.
Ever since the possibility was discussed during their virtual pressers, it has been met by both positive and negative responses, backed by reasonable bases altogether.
There are no two ways about it — these plastic visors do help reduce the transmission of the virus. A 2014 study showed that a face shield can reduce exposure against influenza-infused aerosol by 96% as it is projected as far as a foot and a half away. Face shields are also as effective as face masks in repelling larger droplets sprayed into the wearer's face from as far as two feet away, and up to 10 times more effective than the latter against fine aerosols.
This isn't mentioning yet how face shields are more comfortable to wear than face masks. It doesn't restrict the wearer's airways, fog up their glasses, and covers their forehead up to the chin, additionally protecting the eyes and skin.
However, medical experts still strongly suggest that people wear them both if they can. They work hand in hand and do not serve as an alternative to each other. This is probably why some people are protesting the impending rule: because not everyone can.
Simply put, the more the gear, the more we have to spend. People are finding it harder to get by already as the "new normal" continues to impose costly supplements for the continuation of everyday life — smartphones for blended learning, or barriers for motorcycle riders.
Thus, to introduce face shields into that list, despite its documented benefits, is to push the poorest of the poor into a corner amid this health battle. Unless they're provided to the impoverished for free, to require the wearing of face shields is to discriminate against the same on the erroneous basis of lacking discipline. Otherwise, the rule will only burden the same people it's trying to save.
Do you think face shields should be required together with face masks?