The host drew criticism for asking Miss India to make animal sounds, while the other Miss Universe contestants spoke about their accomplishments.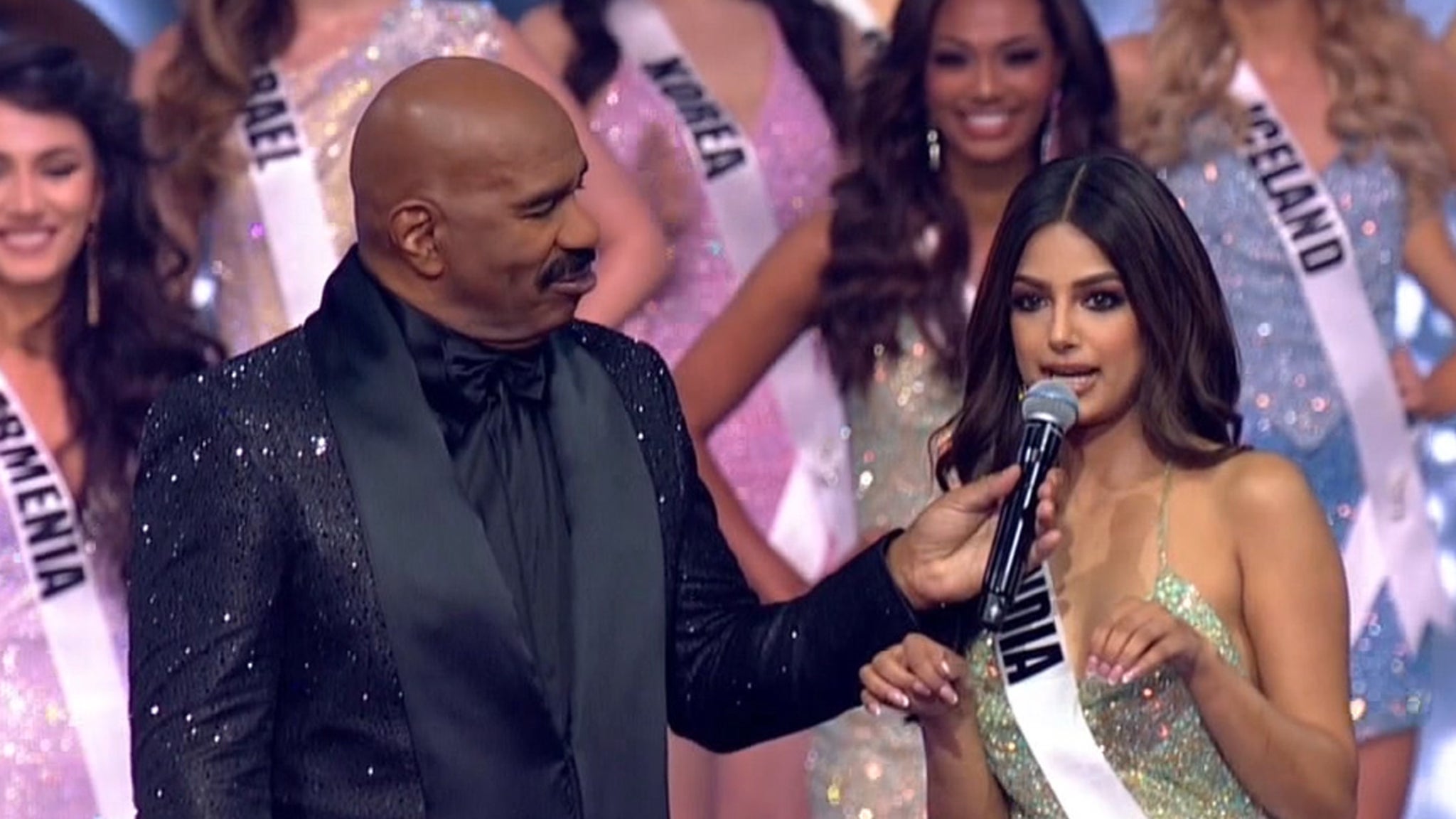 Time and time again, Steve Harvey, despite his repeated stints, has shown that Miss Universe pageants are not his strong suit.
This year, as glorious and history-making as Sunday's Miss Universe 2021 pageant was, one sour moment caused by Harvey drew heat online. Specifically, when he asked eventual winner Harnaaz Sandhu from India to do an animal impression instead of discussing her accomplishments, as her fellow contestants had done.
Read: The Darker, Less-Sparkly Side Of Pageants (Eyes On You, Miss Universe)
Addressing the 21-year-old, Harvey said in jest: "I hear you do some pretty good animal impersonations. Let's hear your best one."
Sandhu, seeming shocked by the request, still managed to take it in stride and replied with composure: "Oh my god, Steve, I was not expecting to do this on the world stage." She then hesitates before proceeding: "I have to do this, I have no other option."
After "bracing" members of the audience for the stunt, Sandhu belted out a few loud "meows" right into Harvey's microphone.
Harvey then moved on to the other finalists, whom he asked about their accolades. In comparison, Miss Panama Brenda Smith was able to expound on her role with the United Nations, while Miss Great Britain Emma Collingridge managed to discuss her dissertation which inspired her to fight against gender-based violence.
The moment stood out to several social media users. Online, people clamored that Sandhu, being a staunch advocate for women's rights and empowerment, deserved a more meaningful moment. They also called out Harvey for the "frustrating" and "culturally insensitive" question.
Others also took offense at Harvey confusing the contestants from Paraguay and Portugal while announcing the two finalists.
For Filipino fans to recall, Harvey, back in 2015, also committed an embarrassing gaffe when he announced that Miss Colombia Ariadna Gutiérrez won the crown instead of Miss Philippines Pia Wurtzbach.
All's well that ends well, however, as Sandhu still managed to win the Miss Universe crown. Whether Harvey is completely off the hook, however, remains to be seen until the pageant's next edition.
Art Daniella Sison