Senator Bong Go has replaced Pres. Duterte as the ruling party's vice-presidential candidate.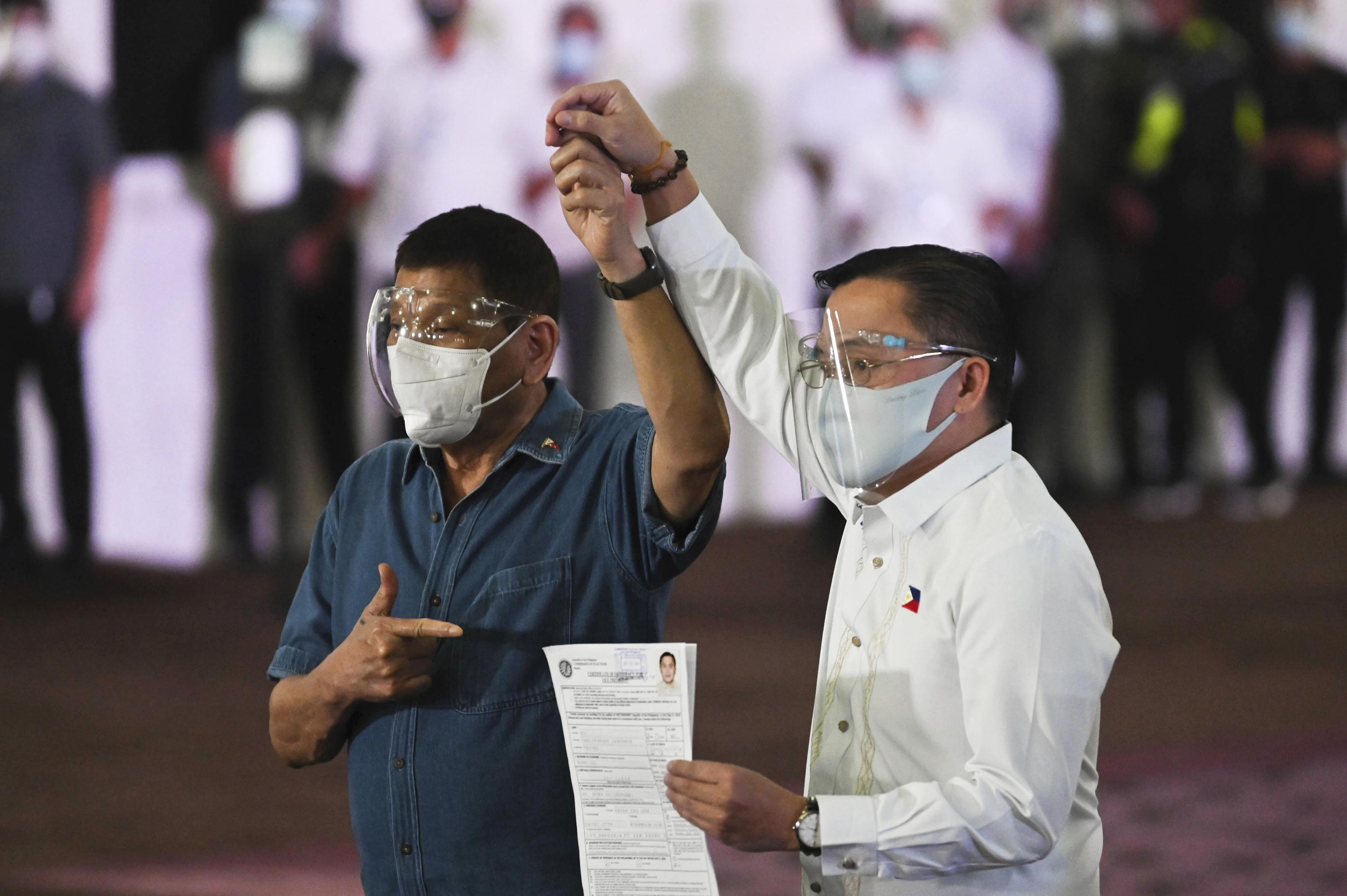 In a startling turn of events, President Rodrigo Duterte has declared his resignation from politics on Saturday, following his withdrawal from his earlier announced plans to pursue the vice-presidency in 2022.
"In obedience to the will of the people, I now say sa mga kababayan ko, sundin ko ang gusto ninyo. Today, I announce my retirement from politics," Duterte said in a short message at the Harbor Garden Tent of the Sofitel Manila Hotel in Pasay City, taking to the podium after his long-time aide, Senator Bong Go, delivered his speech. Go replaced Duterte as PDP-Laban's vice-presidential bet in next year's national election, and likewise filed his certificate of candidacy on Saturday's affair.
Duterte seemed to be referring to the Social Weather Station's recent survey which showed that 6 out of 10 Filipinos believe his planned vice-presidential bid violates the intent of the Philippine Constitution. According to the laws of the land, a president is only permitted to serve a single six-year term.
While Duterte is not categorically prohibited to run for a lower government post, John Molo, a Constitutional Law professor from the University of the Philippines, wrote in a Rappler think piece that the single-term limitation for the presidential rule is one such mechanism in the Constitution meant to rein in future presidents and check executive overreach."
Christian Monsod, one of the framers of the post-dictatorship Constitution, likewise said that Duterte's bid for the vice-presidency "is an ingenious and insidious move to circumvent the Constitutional provision on reelection."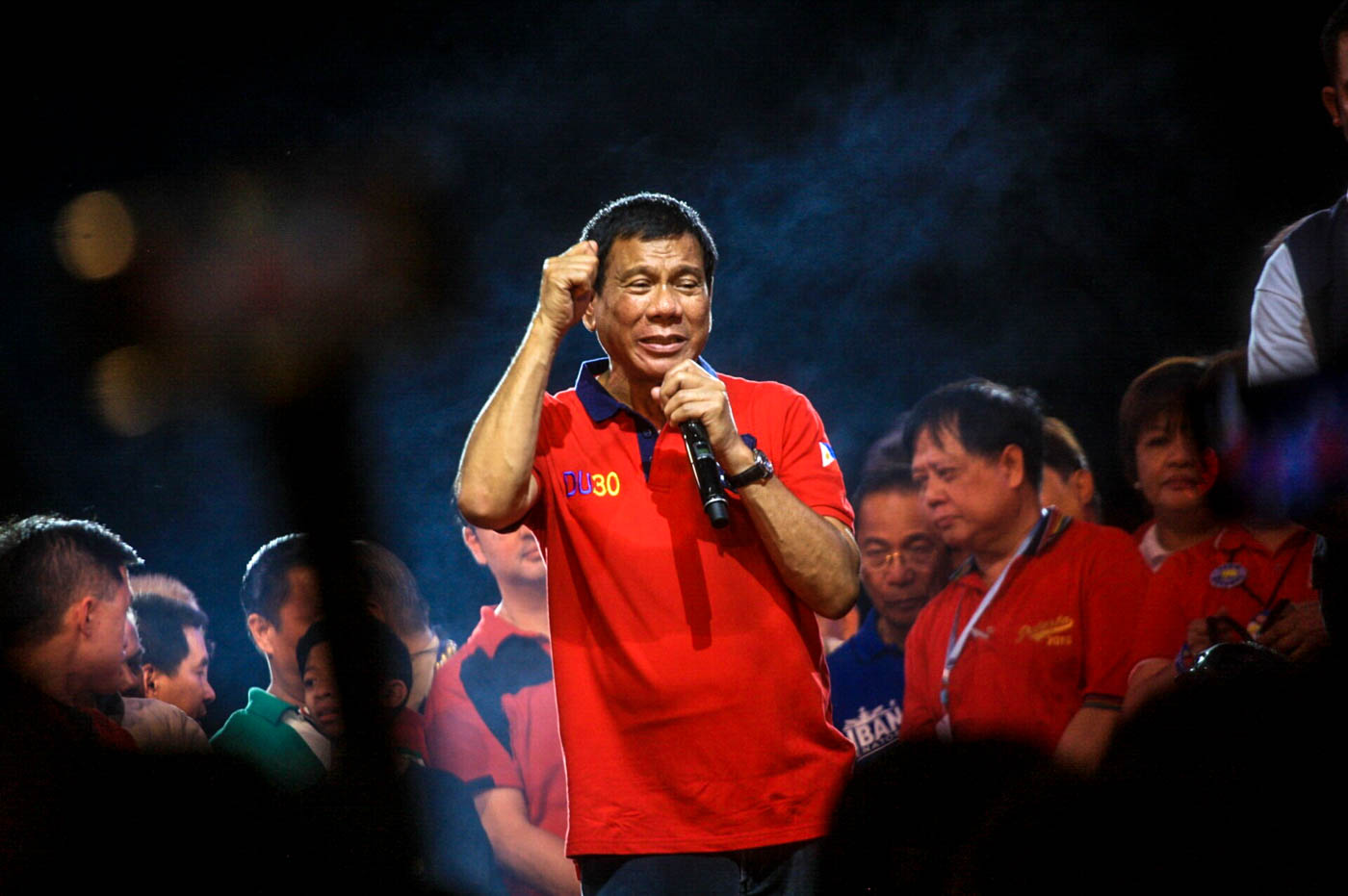 By backing out of the vice-presidential race and expressing his resignation from politics, Duterte repeated his same sentiment from 2015, when he responded to a potential presidential bid by saying he "will retire from politics for good." He did the opposite by running for, even winning, the presidency in the following year's election.
Art Daniella Sison