This may have taken the saying "biting off more than you can chew" to a whole another level.
Floyd Mayweather, who felled our own Manny Pacquiao in what was billed the "Fight of the Century," is set to take on YouTuber Logan Paul in a "special exhibition match" on February 20, 2021. The event will air live on pay-per-view via the live-streaming platform Fanmio.
Here's a rough tale of the tape: the 43-year-old Floyd Mayweather's undefeated streak currently stands at 50-0. His last victory saw him come out of retirement to earn a TKO victory over UFC star Conor McGregor in 2017. He has held multiple world titles in five different weight divisions, has won a bronze medal in boxing at the 1996 Olympics, three Golden Gloves championships, and has been consistently ranked as the best pound-for-pound boxer of this decade, the 21st century, and possibly of all time.
Logan Paul used to eat Tide Pods in his YouTube videos and rose to infamy when he visited Japan's "suicide forest" and filmed a man's corpse for his vlog.
Silly as it may sound, we're hardly surprised that these two are settling things in the boxing ring to draw crowds. To wit, after Mayweather's exhibition match with McGregor, he returned to the ring the following year for another exhibition match against undefeated Japanese kickboxer Tenshin Nakusawa. Mayweather won that match via a TKO in the first round.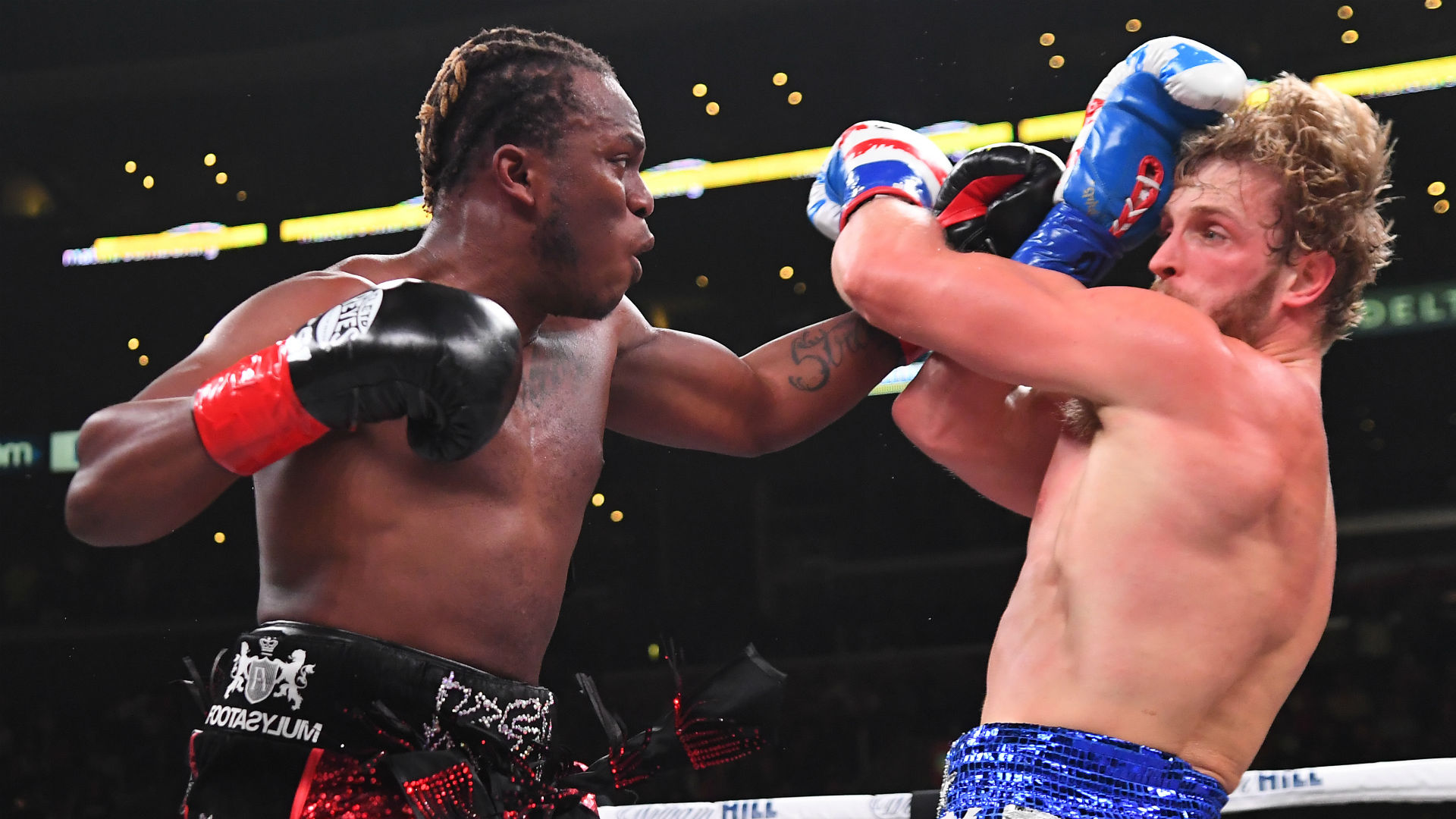 Meanwhile, Paul has had only one professional white-collar boxing match which saw him stand across fellow YouTuber KSI in the ring and losing via split decision.
But why are they at each other's throats in the first place? Last month, Mayweather called Logan Paul's attention regarding the latter's fascination with fighting in the ring with white-collar boxers, saying he's "not the one for the kid games." This came before Logan's brother, Jake Paul, was set to fight former NBA star Nate Robinson, a match which Paul won.
Now, Twitter bystanders are speculating that Mayweather had a bone to pick with the Paul siblings because of how they "made fun" of Nate Robinson, saying the undefeated champ has come to avenge the NBA legend:
Of course, Logan Paul had to respond, as he told The Daily Beast: "You know, it doesn't bother me. At the end of the day, he's like 5-foot-4, so he's actually the little kid here, and obviously he just wants attention. He's fifty-something years old. He should be in retirement. So he just wants to get relevancy by talking about the YouTube kids, because we're the ones popping off right now."
For the record, Mayweather is 5-foot-8, and just to echo, he's also undefeated, a multiple-time champion, and a real boxer — probably the realest one, too.
Call it petty or not, a draw's a draw. This should be interesting to watch, if only in replays.
Banner image from Al Bello/Getty Images and Jayne Kamin-Oncea/Getty Images via Insider.