Japanese law dictates that dual citizens must select their nationality by 22 years old.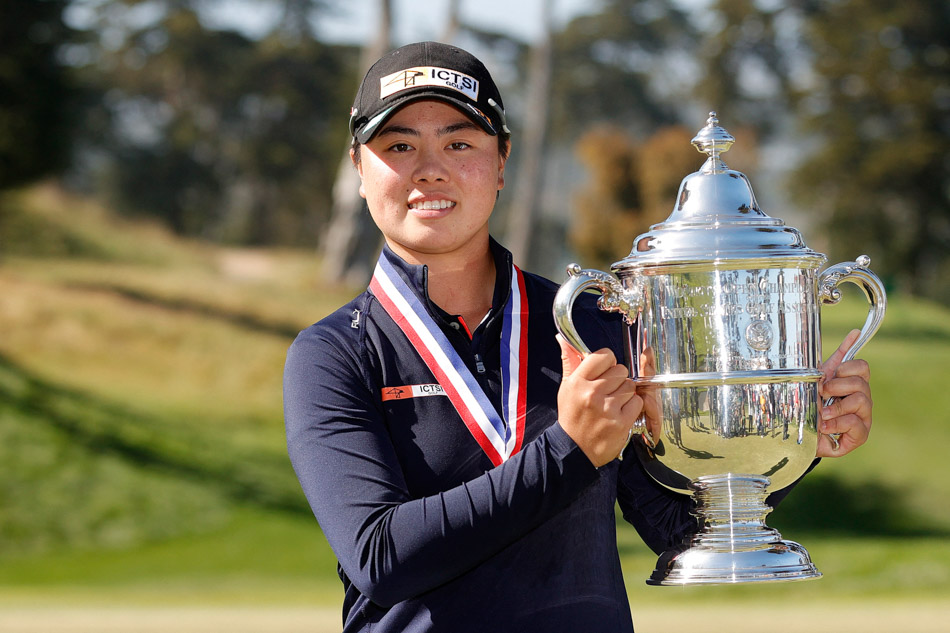 Another sporting icon slips from the country's grasps as the reigning US Women's Open champion, Filipino-Japanese golfer Yuka Saso, has opted to become a full-fledged Japanese citizen.
Under Japanese law, those who hold dual citizenship like the 20-year-old Saso must select their permanent nationality by the time they reach 22 years old.
"It is true that I chose the Japanese citizenship," Saso said during a press conference on the eve of the Toto Japan Classic in Shiga on Thursday, November 4, per a report in Japanese by Kyodo News. "I chose Japan because of its nationality law."
Born to a Filipino mother and a Japanese father, Saso has waved the Filipino flag during international tilts since becoming a jungolfer then as an amateur. Her first shot at sporting fame came in 2018 when she bagged gold medals in the women's individual and team events in the 2018 Asian Games in Jakarta, Indonesia.
In 2019, the gifted golfer turned pro and slowly climbed through the ranks, becoming a two-time LPGA of Japan Tour titleholder and the first Filipina to conquer the US Women's Open earlier this year. In the recently held Tokyo Olympics, the country's youngest delegate in Saso finished ninth in the women's golf competition.
It was in the Tokyo event where she was compelled to speak about her citizenship.
"I thought I wouldn't decide whether or not I could participate in the Olympics," she said. "I have in my heart that I am both Japanese and Filipino no matter which one I choose."
Nonetheless, Saso, who is currently ranked sixth in the world and the youngest in the top ten, holds both of her roots near and dear: "No matter which one I choose, I am both Japanese and Filipino. It's always in your heart."
Art Daniella Sison