Diaz's golden moment at the Tokyo Olympics made history twice!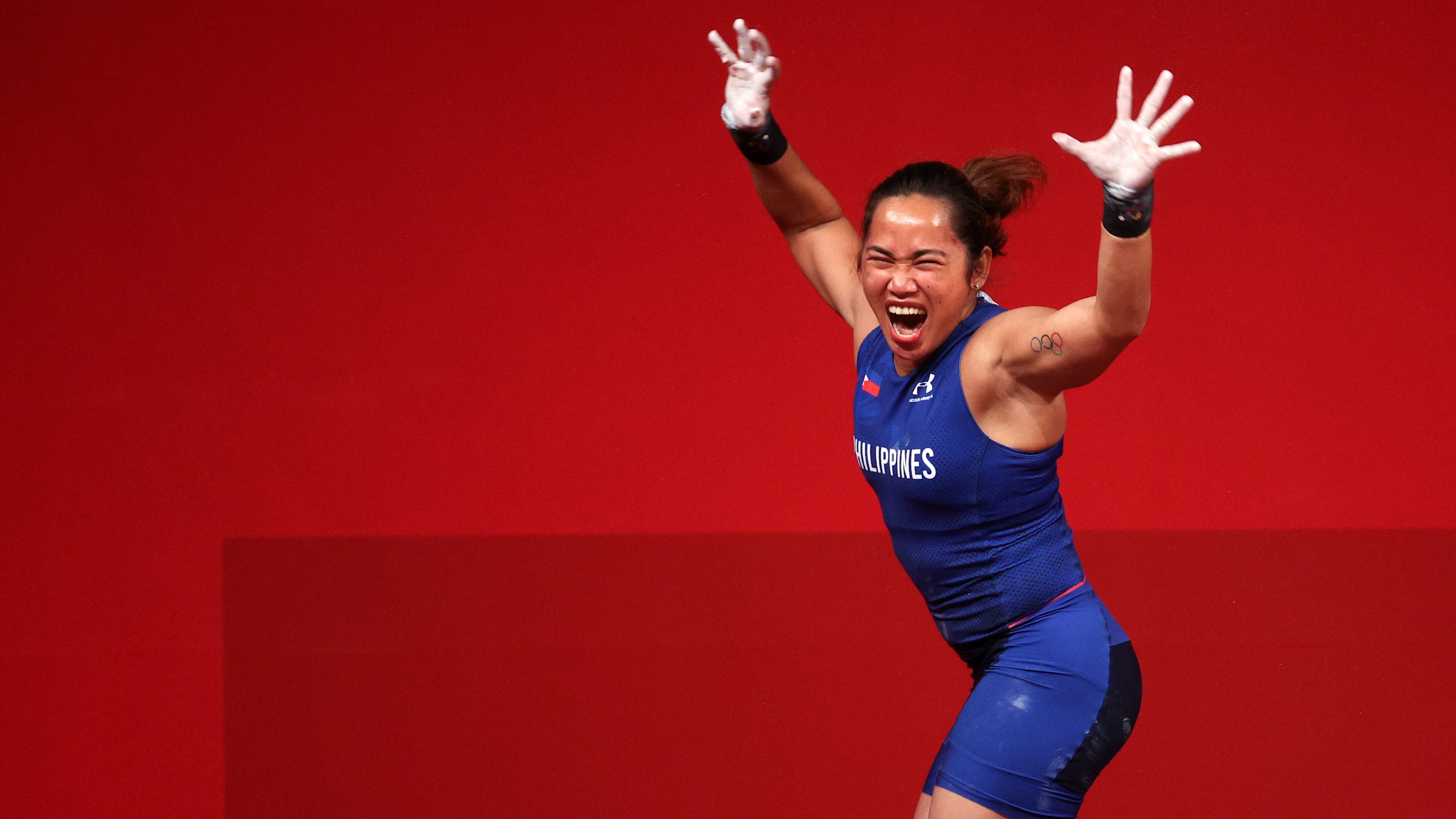 During a tumultuous year of ups and downs, we turned to Twitter seeking a shared sense of community and camaraderie. Now, the micro-blogging site has unveiled which viral trends and events brought us together the most, and the results did not disappoint.
Making history yet again, Hidilyn Diaz capturing gold at the Tokyo 2020 Olympics came out as the Philippines' most-engaged tweet of 2021, a Thursday tweet revealed. Specifically, the Olympics' congratulatory tweet to the weightlifter's historic win drew the most engagements, with 56.6 thousand retweets, 14.1 quote retweets, and over 149 thousand likes.
The tweet, posted on July 26, features a triumphant Diaz along with the caption: "History. Made. Hidilyn Diaz has won the first ever gold medal for Philippines!"
According to Twitter, the tally took into consideration all conversations in the country between January 1 to November 15, 2021.
Twitter also released several year-end lists on Thursday, including the most tweeted about hashtags of the year, which was generally a scattered bag revolving mostly around entertainment, sporting events, social issues, and cryptocurrency. The list includes, in alphabetical order: #artph, #donbelle, #genshinimpact, #hesintoher, #mainemendoza, #nft, #sb19, #squidgame, #stopasianhate, and #tokyo2020.
DonBelle fans seem to have paid their dues, as both Belle Mariano and Donny Pangilinan appear in both lists of most talked-about persons and entertainers in 2021. Meanwhile, SB19 stays winning on social media by being one of the most talked-about topics on Twitter throughout the year.
For its year-end lists, Twitter didn't disclose how many tweets each hashtag or topic got. It also opted to release its most talked-about topics in alphabetical order.
"A lot has happened in a year, and Filipinos on Twitter explored various topics to make sure they are connected with the latest among the community. This year, we see how diverse communities gather on Twitter, from fandom, gaming, and even finance buffs," said the platform, which underwent a historic change when former long-time CEO Jack Dorsey stepped down at the start of the month. He was replaced by chief technology officer Parag Agrawal.
Art Daniella Sison