Despite these startling revelations, the couple managed to end on a good note with a pleasant surprise.
Oprah Winfrey's much-anticipated tell-all interview with Prince Harry and Meghan Markle aired on CBS in the US on Sunday night, and it's fair to say that the exposés lived up to the people's expectations. It revolved around the couple's life for the last few years — Meghan's pregnancy, the negative media that haunted them, and their decision to step down from their senior royal duties — and how the two are holding up now.
The two-hour discussion didn't hold back, and the Duke and Duchess of Sussex managed to maintain a calm demeanor despite dropping bombshells left and right.
Here are 6 of the most noteworthy takeaways from Oprah's interview with the Sussexes:
The "institution" did nothing about the bad press that took a toll on Meghan
The first part of the interview saw Oprah speaking one-on-one with the Duchess of Sussex. It was then that she revealed that she had asked for help from "the institution" with warding off the blitz of bad press and foul reports coming out of tabloids, and that they did nothing to defend her like they said they would.
"I came to understand that not only was I not being protected, but that they were willing to lie to protect other members of the family, but they weren't willing to tell the truth to protect me and my husband," Meghan bared.
The Duchess also shared, while breaking down in tears, that the onslaught of negative news dug so deep that dark thoughts started to enter her mind in the night.
"It was all happening just because I was breathing," she told Oprah. "I just didn't want to be alive any more. That was a clear, real, frightening and constant thought."
Their Royal Wedding actually occurred 3 days earlier the publicized event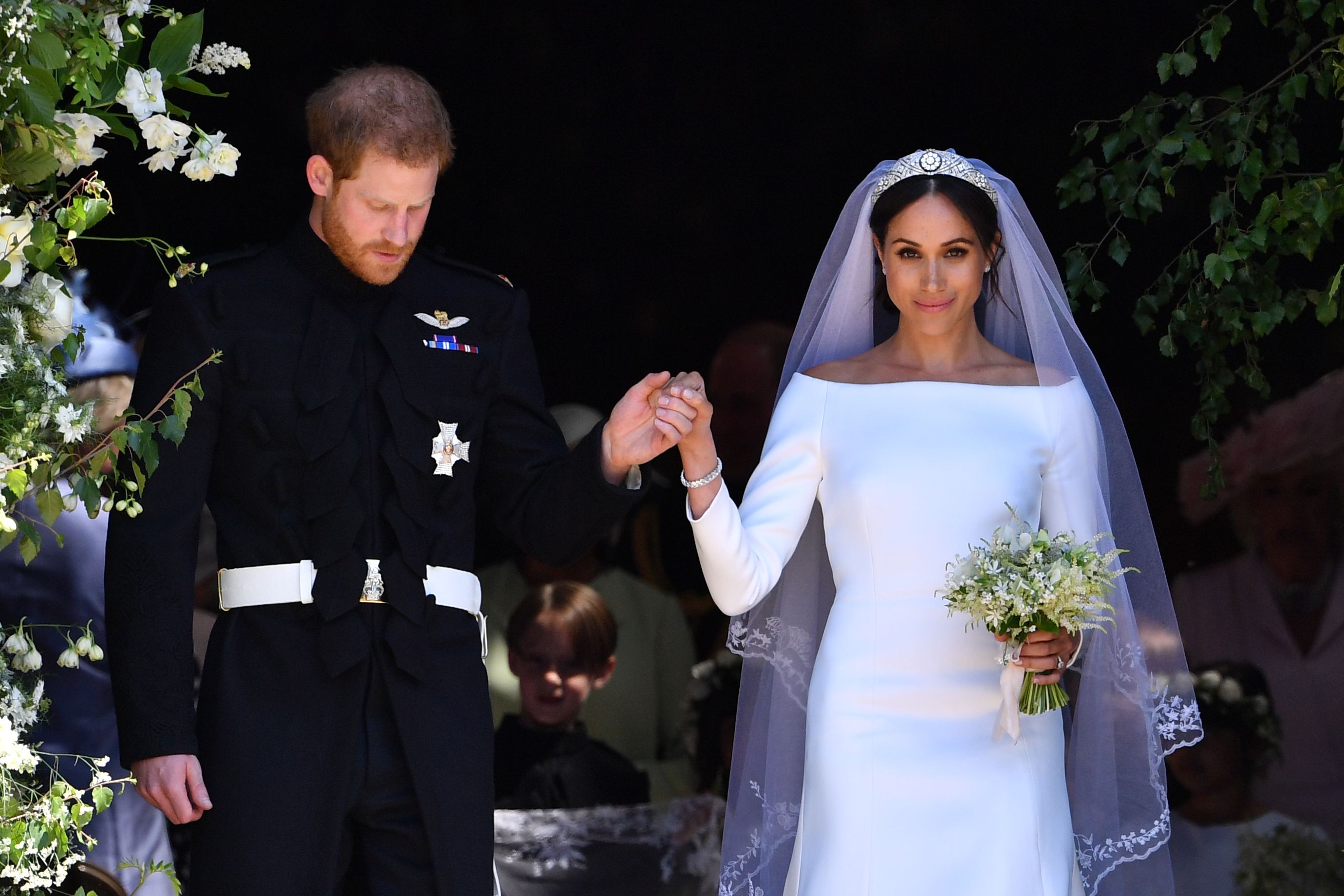 On May 9, 2018, the world bore witness to the fairytale Royal Wedding of Prince Harry and Meghan Markle. No one knew back then that the two had actually been married three days ahead.
During the interview, Meghan recalled that their actual wedding took place with just the two of them and an archbishop present — no families nor friends in sight. She even divulged that they had their vows from that intimate ceremony "framed" inside their home.
"We called the archbishop, and we just said, 'Look, this thing, this spectacle is for the world, but we want our union between us," Meghan shared.
Archie's possible skin color was a cause of concern; so was his lack of security
The couple's son, Archie Harrison, was also mentioned plentifully in the interview, though in no more prestige than other topics. First, the Duchess of Sussex disclosed that Archie was denied of his birthright to be bestowed the title of prince, which was against protocol.
Meghan shared her shock to Oprah: "They were saying they didn't want him to be a prince or princess, which would be different from protocol, and that he wasn't going to receive security. This went on for the last few months of our pregnancy [when] I was going, 'hold on for a second'."
This protocol pertains to the one established by George V in 1917. At the time of his birth, Archie was the great-grandchild of a sovereign. Thus, when Prince Charles ascends to the throne, Archie would then be a grandson of the monarch, which automatically grants him the title of prince.
However, it isn't the conferment of the title that concerned Meghan, but the security that came with it. This was essential to her, especially considering how volatile their relationship had been with the press.
"Okay, well, he needs to be safe so we're not saying don't make him a prince or princess, but if you're saying the title is what's going to affect that protection, we haven't created this monster machine around us in terms of clickbait and tabloid fodder you've allowed that to happen which means our son needs to be safe," Meghan said.
Oprah then gave a scathing speculation: ""Do you think it's because of his race?"
Meghan replied by baring that a senior member of the royal family had come up to the couple to start a conversation "about how dark [Archie's] skin might be when he was born". She then expressed her dismay over the "idea of the first member of color in this family not being titled in the same way that other grandchildren would be".
"It's not their right to take away," Meghan told Oprah.
News of their stepping down from senior roles did not surprise The Queen
Despite their disapproval of how they were treated by "the institution," it was a pleasant pause during the interview when the couple shared their fondness with Prince Harry's grandmother, Queen Elizabeth II.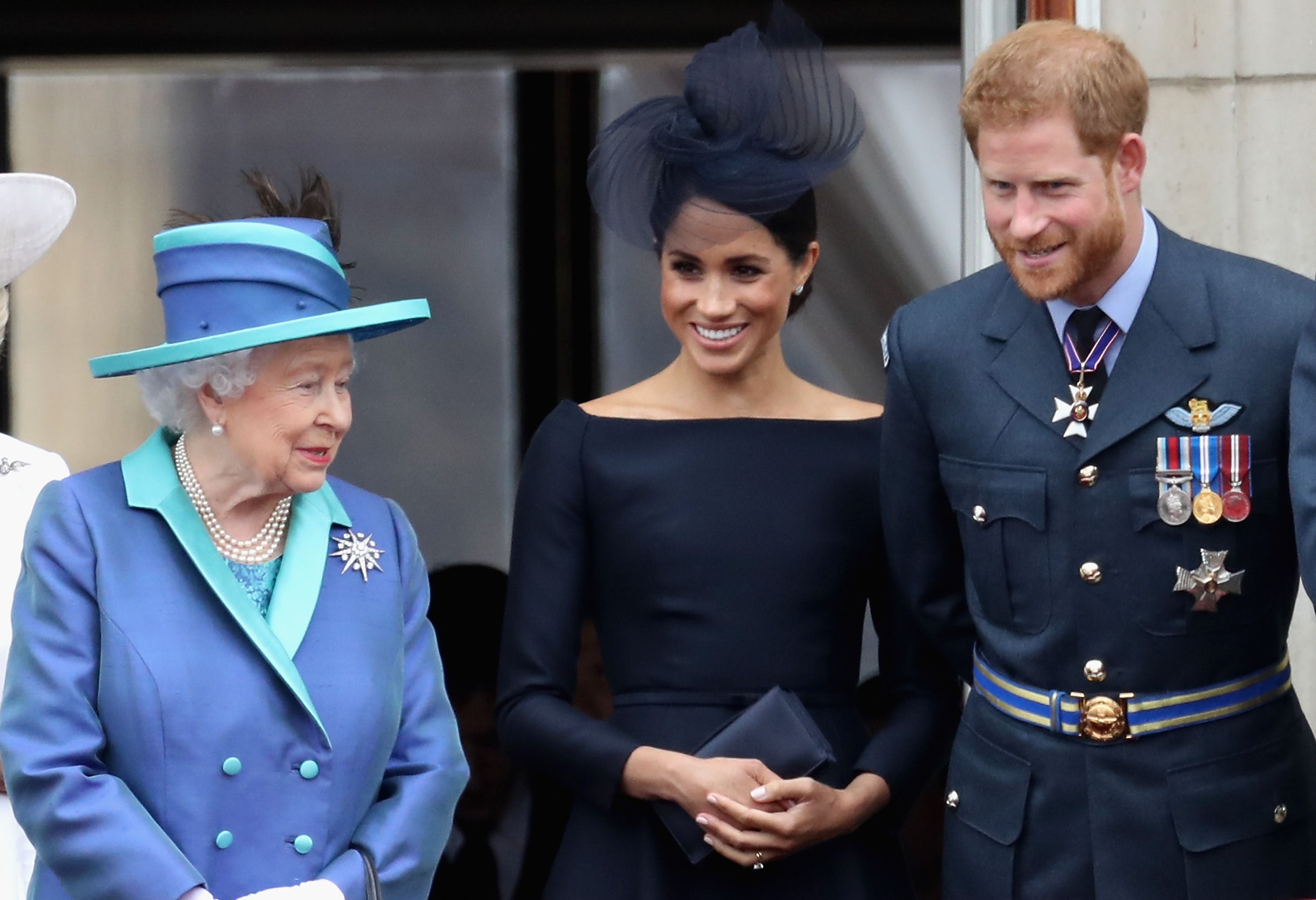 To wit, Prince Harry shared that The Queen knew of their decision to step back from their senior royal duties before they announced it.
"I've never blindsided my grandmother, I have too much respect for her," Prince Harry told Oprah. "I've spoken to my grandmother more this past year than I have in many years."
Meghan shares the same tender sentiment as well. "The Queen has always been wonderful to me," she said. "I really loved being in her company."
Meghan was Prince Harry's way out of being "trapped" in his royal role
When Oprah asked Prince Harry whether he would have stepped down from the royal family had he not met Meghan in 2016, he replied that he wouldn't have, because he was "trapped."
"I didn't see a way out. I was trapped, but I didn't know I was trapped, but the moment that I met Meg, and our worlds collided in the most amazing of ways and then [I began] to see how trapped within the system, like, the rest of my family are," Prince Harry opened up.
When he said "rest of my family," he was, of course, referring to his father, Prince Charles and his brother. Prince William, both of whom he believes are "still trapped."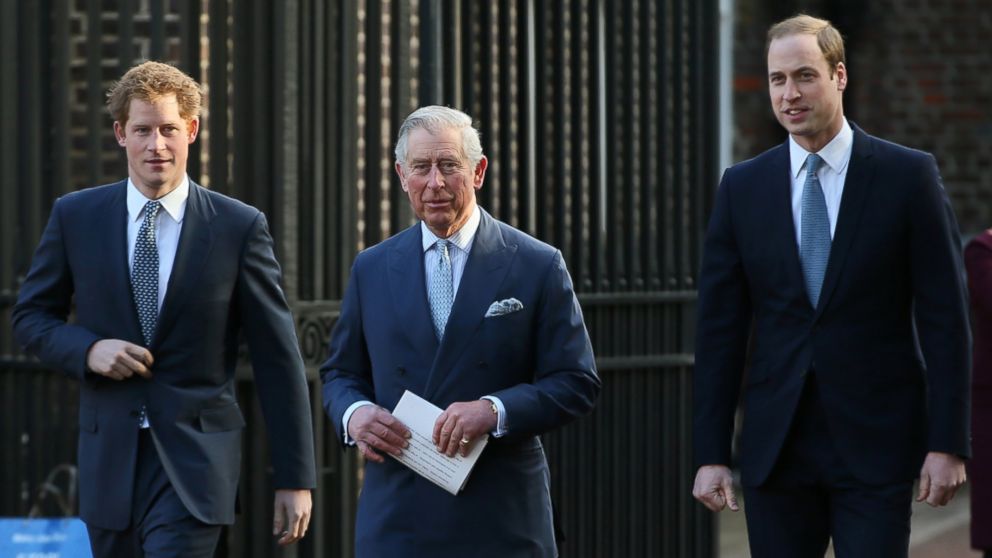 "My father and my brother, they are trapped. They don't get to leave, and I have huge compassion for that," he added.
Prince Harry also disclosed that Prince William has "stopped taking [his] calls" after their initial move to Canada because he "took matters into [his] own hands."
"It was, like, I needed to do this for my family. This is not a surprise to anybody. It's really sad that it's got to this point," Prince Harry said.
The royal couple is expecting a girl!
Despite the interview sounding heavy all around, the royal couple still managed to pull everyone's spirits up with a positive revelation:Â they are awaiting a daughter.
READ: Meghan Markle and Prince Harry are expecting their second royal baby!
They also shared that the baby is due "in the summer" and that, following their plan, this will be their last child.
When asked about their feelings when they found out about the baby's sex, the two responded with elation. "Amazing. Just grateful, like – to have any child, any one or any two would have been amazing, but to have a boy and then a girl, what more can you ask for?" He added, "now we've got our family. We've got the four of us and our two dogs and it's great," Prince Harry replied.
The two-hour "CBS Presents Oprah with Meghan and Harry" primetime special is available for streaming now via the CBS website, and on-demand via the ITV Hub starting March 8.