Bike riders don't need to wrestle for more road space in Metro Manila anymore!
That's because, on Friday, the Department of Transportation (DOTr) officially unveiled the newly-designated EDSA bike lanes.
In the photos, DOTr officials are seen measuring the width of the bike lanes which are separated by low concrete barriers and bollards along the Pasay section of Metro Manila's largest thoroughfare. Other pictures show officials inspecting the implementation of an open bike lane painted in green and marked with a white boundary line along the southbound side of EDSA-Santolan.
According to the transport ministry, these bike lanes provide cyclists with a "safe and secure transport lane" as well as a healthier transportation alternative that "promotes physical fitness and reduces air pollution."
The implementation of these bike lanes comes three days after Transportation Secretary Arthur Tugade said that the department has already established 55 percent, or about 296 kilometers, of the targeted 535-kilometer bike lane network spread across Metro Manila, Metro Cebu, and Metro Davao.
The project, which cost P1.1 billion, was initiated as early as June 2020, when the incapacitated mass transport system pushed commuters to shift to other alternatives, primarily biking.
Meanwhile, EDSA's newly-christened bike lanes seem to be in sync with what the Green EDSA Movement envisions for the major highway.
On Thursday, in light of the annual Earth Day, the civic group voiced the need for environmental reforms along EDSA through rehabilitation projects that prioritize people over vehicle mobility. Green EDSA Movement Chairman Eduardo Yap said that some of the key measures that the government can execute are to roll out efficient public transportation, rationalize road space allocation, and control emission — steps that, in part, are solved by instituting bike lanes.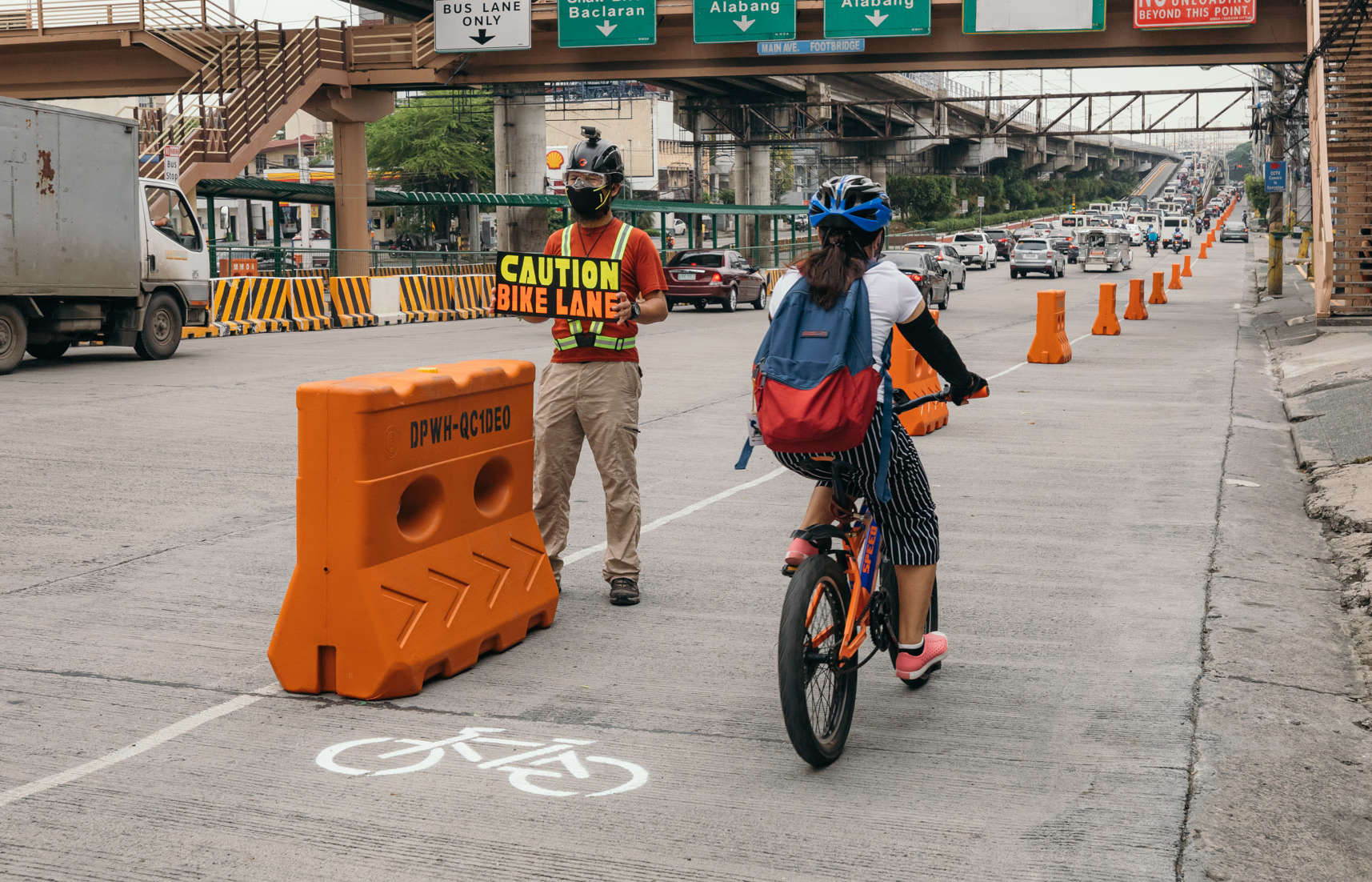 In DOTr's post, they also shared a copy of the DOTr-SM Bike Manual, an information and communication guide meant to educate new cyclists regarding biker's safety, road signs, and protocols.