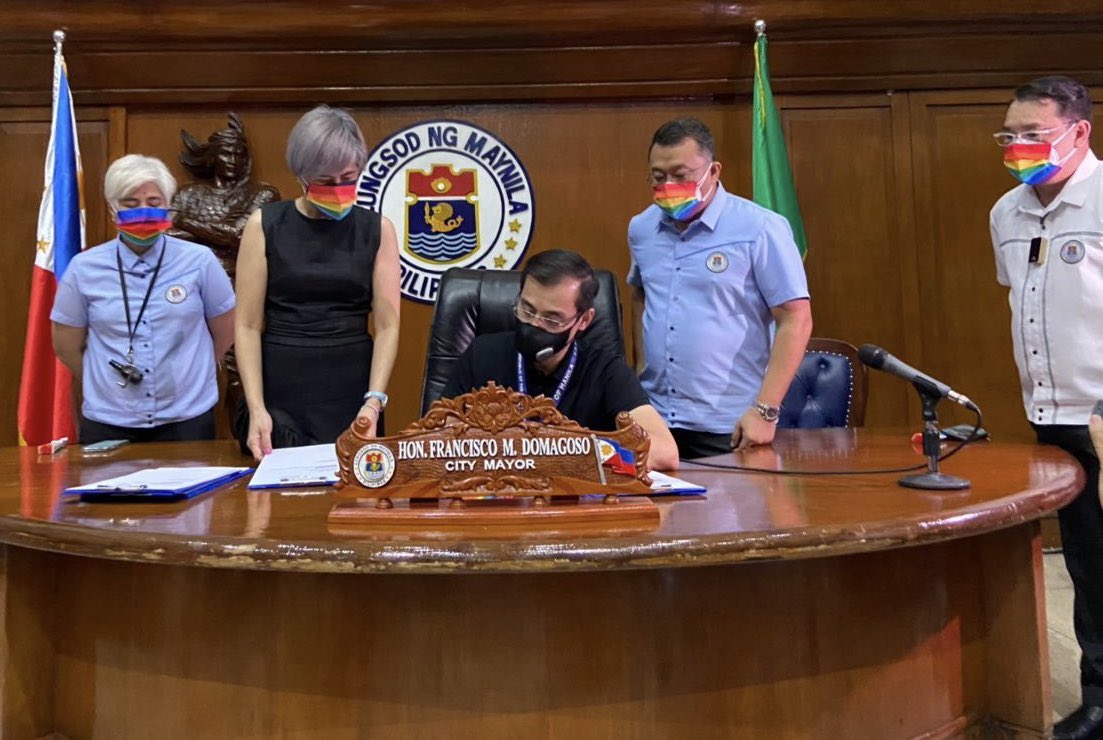 For so long, the LGBTQIA+ community has clamored on the streets for change — to be free from gender-based discrimination and to be free to express their chosen gender identity. As the struggle carries on, the country's capital recently shone a ray of hope towards the cause.
This is through the ratification of Ordinance No. 8695, or the Manila LGBTQI Protection Ordinance of 2020, signed by Mayor Isko Moreno last October 29.
Part of Mayor Isko's "inclusive policy," the landmark ordinance aims to "guarantee full respect of the dignity of every individual and their human rights by effectively eliminating any and all forms of discrimination against LGBTQI solely based on their sexual orientation, gender identity, [and] expression."
But what is the ordinance protecting the LGBTQIA+ community from, exactly? Here's an overview tweeted by Yorme Iska himself: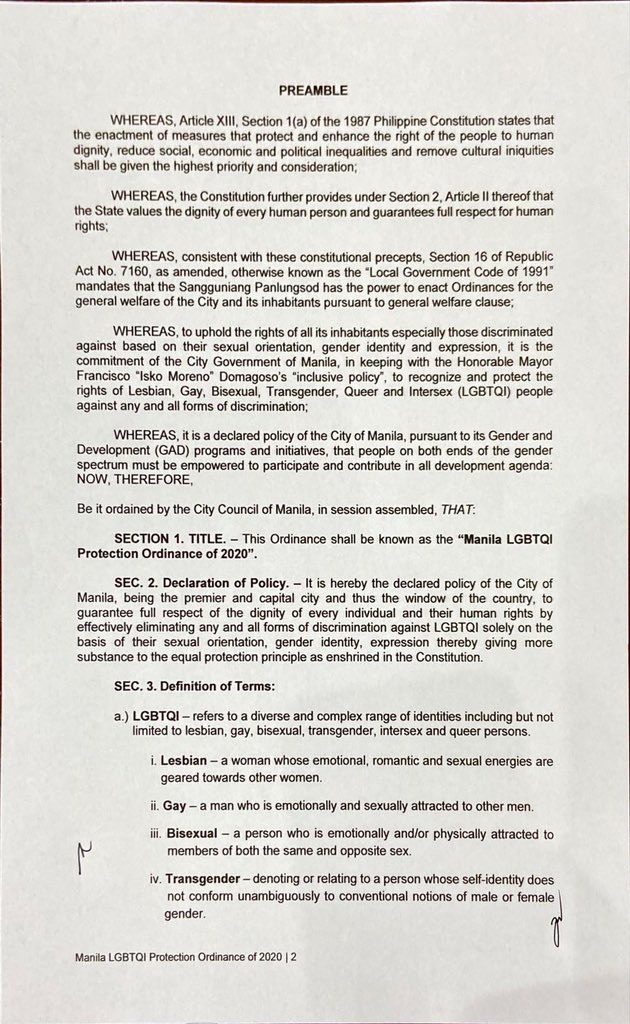 On the surface, the ordinance's message sounds pretty concise: any denial of rights, forms of harassment, and refusal to acknowledge a person's perceived sexual orientation, gender identity, and gender expression will constitute an offense, and honestly, it's about time.
First-time violators will have to pay a PhP1,000 fine or face up to six months of imprisonment, or both.
For their second offense, they will face a fine of PhP2,000 or jail time of six months and a day to eight months, or both.
For their third offense, they will have to pay a fine of PhP3,000 or spend eight months and a day to one year in jail, or both.
For further offenses, violators will be slapped with a steep PhP5,000 fine and one-year imprisonment.
Aside from these, violators will also have to undergo a mandatory Human Rights and Gender Awareness education for a period which the local court will set.
The ordinance also hopes to establish the city's first Manila Gender Sensitivity and Development Council (MGSDC) that will oversee the implementation of the new ordinance. The council will also be in charge of coordinating with other government agencies for the promotion of SOGIE awareness, as well as conducting training and livelihood seminars for the members of the LGBTQIA+ community.
The local government of Manila also took steps to educate themselves by undergoing a seminar on Sexual Orientation, Gender Identity, and Expression, or SOGIE.
You're doing great, Manila sweetie! Moving forward, everyone's eyes will be set on the city to ensure that the ordinance is properly enforced and that the enforcers are duly educated.