Rappler's Ressa won the award for her "efforts to safeguard freedom of expression."
Journalist and Rappler chief executive Maria Ressa joined Russian newspaper executive Dmitry Muratov as the recipient of the 2021 Nobel Peace Prize, the Swedish award-giving body announced on Friday.
The Norwegian Nobel Committee bestowed the award to Ressa and Muratov for their "efforts to safeguard freedom of expression, which is a precondition for democracy and lasting peace" and to "stand up for this ideal in a world in which democracy and freedom of the press face increasingly adverse conditions."
"Maria Ressa uses freedom of expression to expose abuse of power, use of violence and growing authoritarianism in her native country, the Philippines," read the Norwegian Nobel Committee's address. It also touched upon the role that Ressa's Rappler played in exposing the ills of Duterte's notorious war on drugs.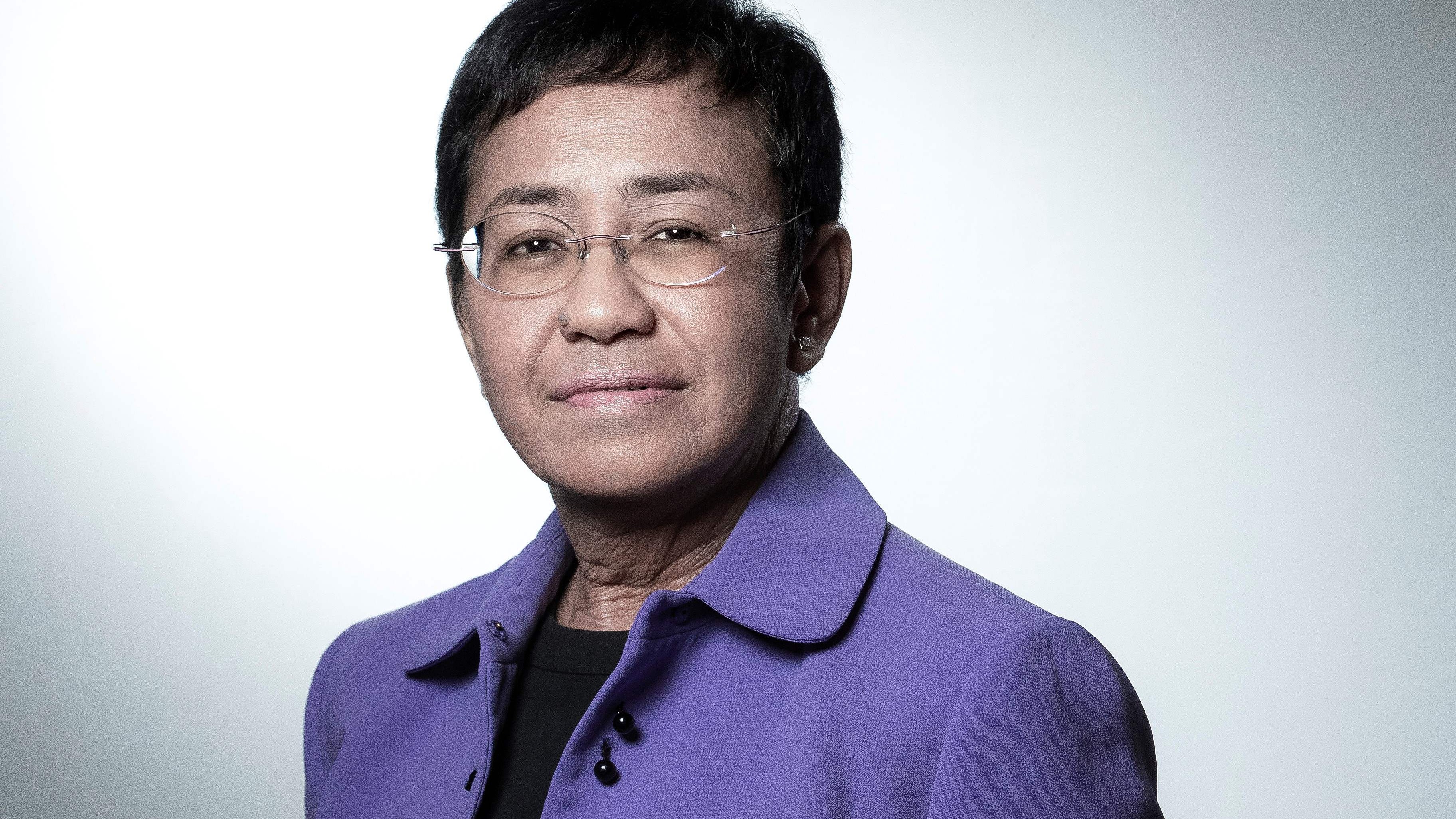 "Rappler has focused critical attention on the Duterte regime's controversial, murderous anti-drug campaign. The number of deaths is so high that the campaign resembles a war waged against the country's own population. Ms. Ressa and Rappler have also documented how social media is being used to spread fake news, harass opponents and manipulate public discourse," it added.
Ressa and Muratov were chosen from a pool of 329 candidates. As awardees, both journalists will be granted 10 million Swedish krona (about P57.8 million)
In a tweet by The Nobel Prize, Secretary of the Norwegian Nobel Committee Olav Njølstad gets Ressa's immediate "spontaneous" reaction upon finding out that she has won the prize.
Ressa is also the first Filipino to receive the Nobel Peace Prize in history.
"Oh my gosh," Ressa repeatedly said on the phone. "I'm speechless!"
In a live broadcast by Rappler, Ressa also revealed that she was "in shock" upon hearing about the news, but remains firm in her "fight for facts."
"When we live in a world where facts are debatable, when the world's largest distributor of news prioritizes the spread of lies laced with anger and hate spreads it faster and further than facts, then journalism becomes activism," said Ressa.
Art Daniella Sison