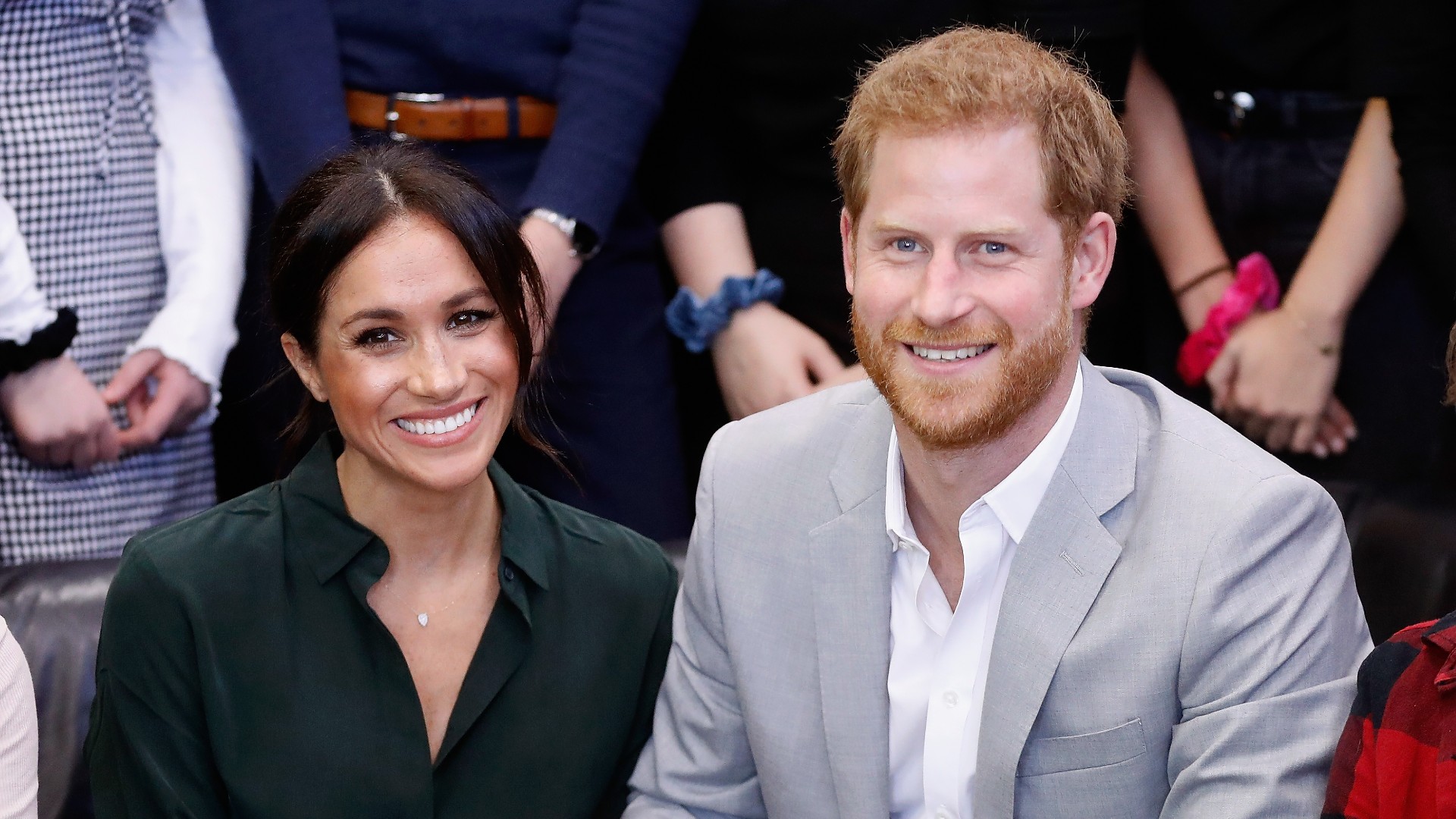 Meghan Markle and Prince Harry are expecting a second royal baby!
For Meghan Markle and Prince Harry, their "rainbow baby" could not have come at a better time.
Last Sunday, the Duke and Duchess of Sussex announced that they are expecting their second child together.
They did so by posting a black-and-white photo on Valentine's Day, which shows the royal couple lounging on the grass, with a daintily dressed Meghan cradling her baby bump while laying on Harry's lap, who lovingly stares at her. The photo, taken remotely with an iPad, was shot by Misan Harriman, photographer and a longtime friend to Meghan and Harry.
For the royal couple, the timing of their pregnancy could not be more pleasant, as it comes just over two months after Meghan announced that she had a miscarriage.
Following the "devastating" miscarriage, Meghan and Harry were hopeful that they would get pregnant again. And they were overjoyed that it happened so quickly," a source close to the royal couple told PEOPLE.
This means that Archie Harrison, their adorable boy who's set to turn 2 this May, will be a big brother. This also means that the couple has now achieved their desired number of two children "maximum."
The news also comes just days after Buckingham Palace confirmed that the Duke and Duchess of Sussex have officially surrendered their senior royal roles.
It was in January 2020 that Meghan and Prince Harry decided to step away from their royal appointments, a decision that was subjected to a year-long review. The two cited struggles dealing with the stress that comes with the spotlight, as well as their want to live a normal family life. They have been living in California since then.
"Following conversations with The Duke, The Queen has written confirming that in stepping away from the work of The Royal Family it is not possible to continue with the responsibilities and duties that come with a life of public service," a statement from the Buckingham Palace read.
The honorary military appointments and Royal patronages held by The Duke and Duchess will therefore be returned to Her Majesty, before being redistributed among working members of The Royal Family," it added.
With a baby on the way, Meghan and Prince Harry are certainly set to enjoy domestic life even further.
Congrats to the soon-to-be family of four!
ALSO READ: New Royal Baby: Princess Eugenie Gives Birth to Her First Child