Once a staunch dissenter of the drug war, the former Otso Diretso senatorial bet seems to have switched her stance on Oplan Tokhang.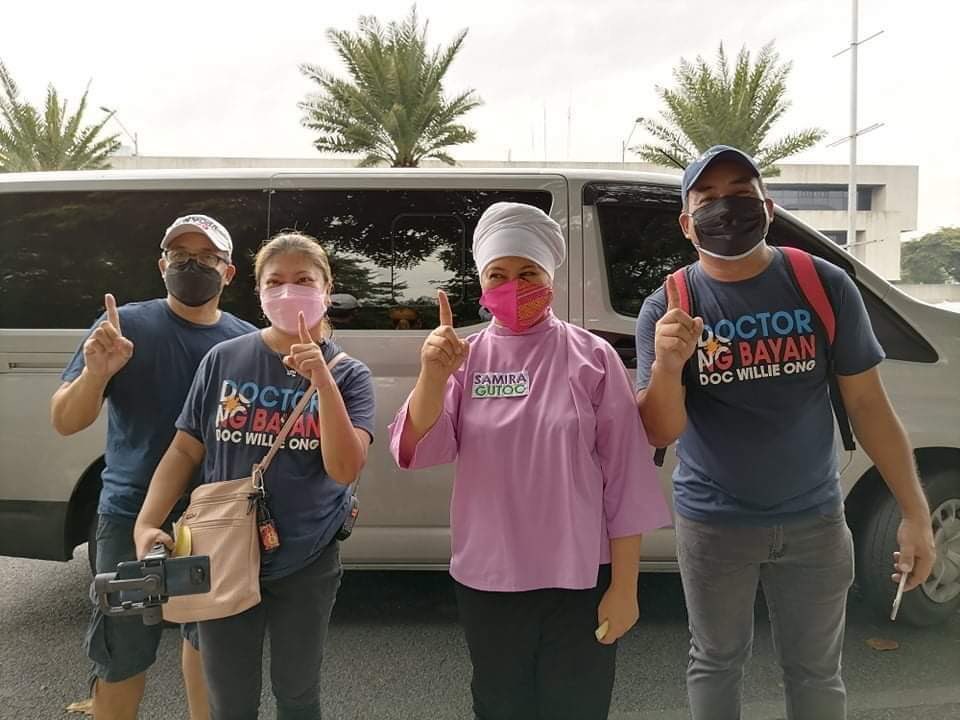 Aspiring senatorial candidate Samira Gutoc turned heads on Tuesday after claiming that Duterte's infamous war on drugs was a success "in some way" and that it could have been the administration's greatest achievement if not for the thousands of extrajudicial killings that allegedly occurred during police operations.
"Achievement–drugs could be but the deaths, EJKs are so astoundingly appalling. Sayang po eh. Yes peace and order in a way but the deaths from it are so warranting (of) questioning and investigation," she told Karen Davila during ANC's Headstart on Tuesday.
Asked to expound her answer, the Marawi civic leader then revised her answer that the drug war was not remarkable but rather "remember-able."
"Remember-able because as a woman, widows have been the result of the drug war. And I don't need to go to CHR (Commission on Human Rights) to see the thousands of documents of women affidavits that are filed, grabe po. It's remarkable that we allow policemen to do this to so many thousands of people. I cannot… grabe po," Gutoc responded.
While she believed that the operation is proof that the "pillars of the justice system" should be strengthened, she added that Duterte's drug war "was a success" specifically because it succeeded in instilling "fear" in people.
Confronted by Davila for her "confusing" answer, Gutoc countered: "It's hard. It's hard, Ma'am Karen, to say because when… Yes, success 'yan eh. Gusto mo ba, Ms. Gutoc, na ma-rape 'yung kapatid ng isang drug addict?' I understand that po, I'm coming from that community po eh, on the streets of the communities. But it's just a shortcut of a process."
She eventually changed her answer, noting that the Bangsamoro region is the administration's greatest achievement. "Maybe it's the Bangsamoro law for me because yun ang alam ko eh. It affects 4 million people, nagkaroon ng respite, peace process and it will decrease insecurity and therefore bomb blast grenade advisories will lessen in the Philippines."
Following her remarks, social media users went up in arms to point out her swift change of stance from being a staunch dissenter of the drug war in 2019, when she was vying for a senator seat.
Responding to a deluge of disappointed comments online, Gutoc took to social media to issue an apology and post a clarification on her responses during the interview.
"Kayo naman, my gosh. Hindi naman po pro-drug war si Sam (Samira) in the sense na remarkable is something positive…. I was meaning na… actually wala na nga akong maisip na accomplishment eh, on Karen Davila's interview kaya 'yun na, drug war that the president promised in
six months," Gutoc said on video.
Gutoc, who ran for senator as part of the Liberal Party's Otso Diretso slate in 2019, said she sought Vice President Leni Robredo's approval before jumping to Aksyon Demokratiko. She filed her certificate of candidacy on Sunday, joining presidential bet and Manila Mayor Isko Moreno Domagoso's senatorial lineup for the 2022 national elections.
Art Daniella Sison