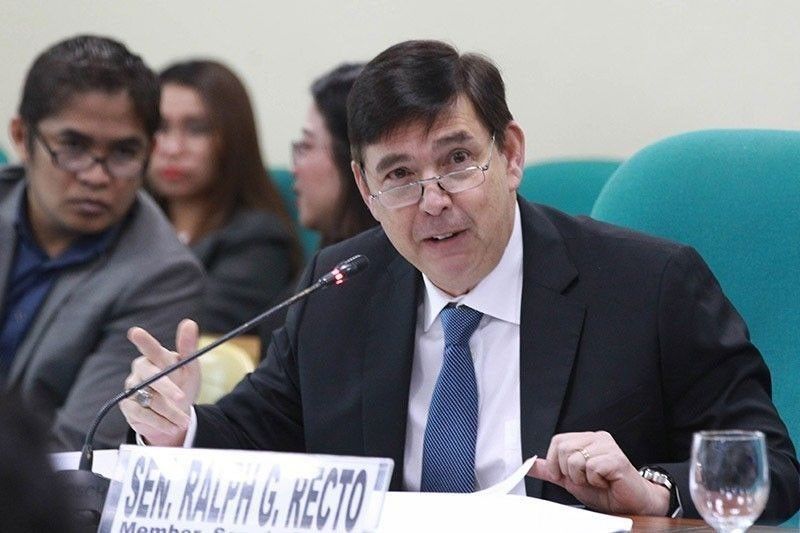 Sorry, kids, but you may have to puff your last vape trick in the future.
That's because Senate President Pro Tempore Ralph Recto has recently filed a bill prohibiting merchants of vapor-based cigarette products from selling their goods to minors.
Through Senate Bill No. 1951, buyers must now prove that they are not below 18 years old "to ensure that only adults are allowed access to its use," as clarified by Recto in a report by ABS-CBN News. They may ascertain their age by providing any government-issued identification card.
Moreover, Recto's motion also prohibits the use of e-cigarettes in places "intended particularly for minors." That includes schools, hospitals, government offices, and other common facilities. The bill also mandates merchants of said products to print risk-appropriate health warnings on the package.
Should the bill become a law, violators are looking at a PhP150,000 to PhP500,000 fine or imprisonment of up to five years.
E-cigarettes were first introduced to the upscale market as early as 2003 in China, and 2007 in the US. However, it only achieved commercial success among mainstream markets in recent years, with the emergence of popular e-cigarette brand JUUL in 2015.
E-cigarettes' main claim to fame was that it was a healthier alternative to regular tobacco products. However, scientists remain on the fence on whether e-cigarettes are actually healthier and better in helping adults quit smoking.
Do you agree that minors should not be allowed to purchase vape products?