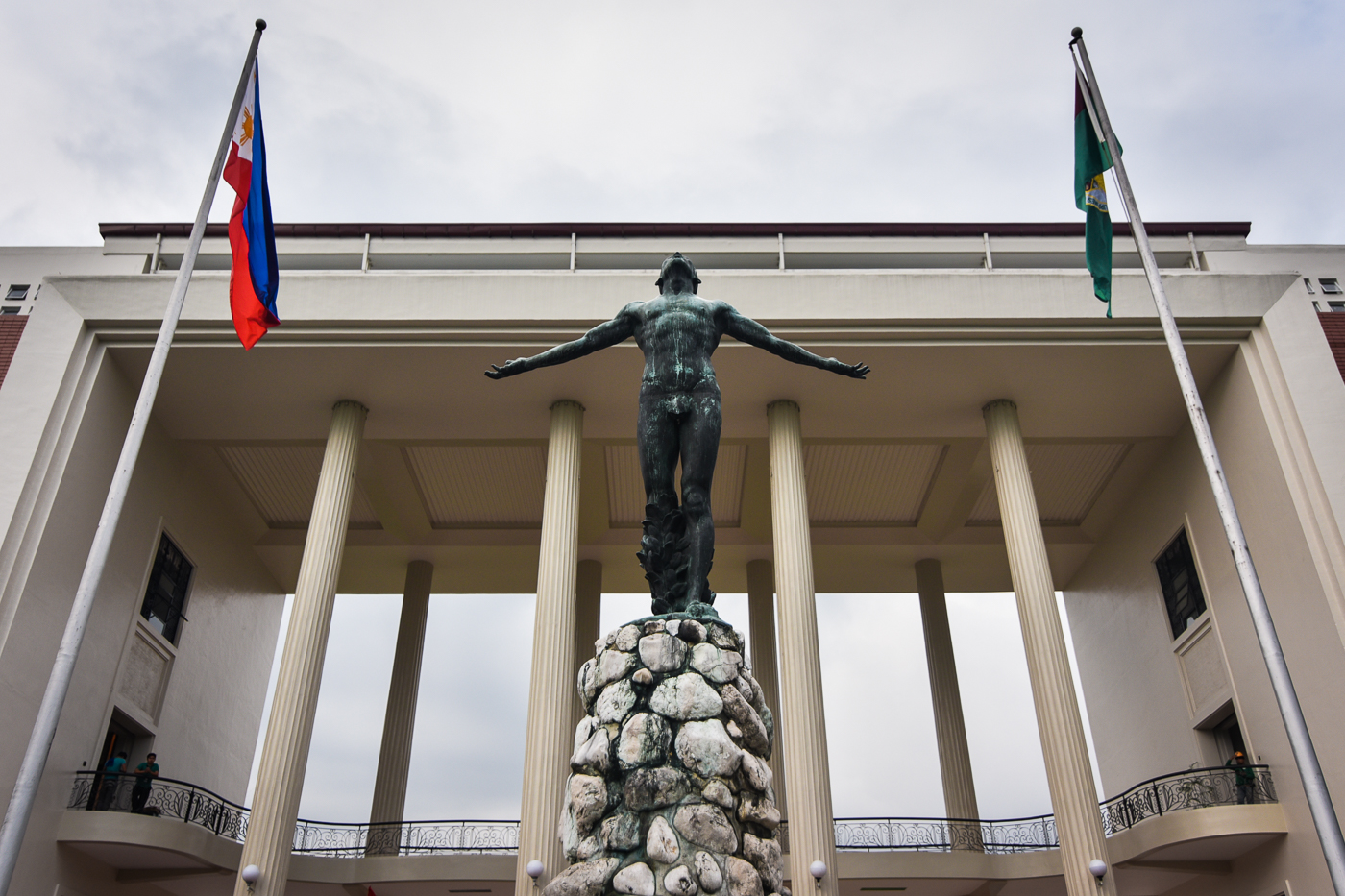 UP stays put in global university rankings, but is that really a priority right now?
It's hardly surprising, really, that UP managed to retain its rank as the best-performing school in the Philippines, as determined by 2021 Times Higher Education World University Rankings (THE-WUR). From a pool of 1,527 research-intensive universities, the country's premier state university placed in the 401-500 bracket, and ranked fifth among other top universities in Southeast Asia.
The university's media and public relations office broke the news last September 4, less than a week before the adjusted school calendar begins. Incidentally, this was also during the same week when students from the same state university registered their call to suspend the start of the semester, through the hashtag #AcademicFreezeNow.
The collective plea came about as a result of overwhelming requests not only from students, but also teachers, who are altogether struggling to comply with the digital prerequisites of distance learning. The demand is simple: either postpone the start of UP's classes further, or freeze the academic calendar until these needs are sufficiently met.
This is where the irony is most glaring: as the calls for #AcademicFreezeNow hit their loudest and most urgent, what is made public is the school's maintained performance in accordance to global standards. It's easy to see how this sequence of events may not have sat well with UP's constituents.
Yet this isn't an issue unique to UP. Recently, a flurry of photos covered ground on social media which showed different coping styles of students to distance learning.
Attendance is already in achievement
From bartering to back-to-back jobs to borrowing a phone just to text their teacher, students are doing everything they can just to even begin participating in schoolwork. This isn't yet considering the time they have to set aside to sufficiently perform and reap the windfalls of education.
When students are struggling just to show up, then performance will come second to attendance by impulse. In time, schools will be resigned to being mere monitors than full-fledged educators, and they would have proven unequivocally that access to education is a struggle defined by class.
Yet we press on despite these. This begs the question: amidst these struggles, where, then, did our ministry of education get the confidence to announce that the country is ready to pivot to distance learning? Where, then, does a globally-ranking education figure on a student's path to education if they can't even get past step one?
Choosing between empathy and excellence
When the country embarked on this crash course on digital classrooms, we knew there'd be problems with 101% certainty. But there is a line between optimism and false confidence. No data could have predicted that what we'd gain in foresight, we'd lack in empathy, not to mention ample budget.
As the educational system refuse to pause so that impaired students could catch up, only one thing is made clear to these students: that our ministers of education are more concerned about making sure no more time is lost, than making sure no youth is left behind.
If so, then whatever happened to being on the same boat amidst this pandemic?