When it comes to mediums that will deliver an easily accessible and wide array of LGBTQ+ stories, webcomics are definitely the go-to. There are tons of webcomics online that tell compelling queer stories. Here are just a few that you should check out:
COMPLETED
Circuits and Veins
The world of Circuits and Veins is one where androids are sentient and have won their independence. In this automated world where artificial intelligence has gone to amazing lengths, a girl and an android fall in love and try to work out what this strange new relationship will mean.
Nang Mainlove Ako Sa Isang Sakristan
Francis, the son of the conservative school principal, and Didoy, a sacristan, have been staring at each other during masses for a while now. When they finally meet and kiss, they get caught by Francis' mom and Father Tony. In a panic, they run away on a short but unforgettable adventure that helps them figure out their next steps.
Read on Penlab
Check, Please!
Bitty, a closeted former figure-skater, moves from a small town in Georgia to Massachusetts to play collegiate hockey. While he is initially terrified of how someone like him can fit into the world of frat bros and jocks, he ends up falling in love, meeting the best friends he's ever known, and learning to find and accept himself.
Read on the website or Tumblr
Always Human
In the future where technological advancements have gone to great lengths, two girls find each other and fall in love. As they navigate their norm of nanobots and genetic engineering as two people with very different relationships to these technologies as well as their very human feelings, they face both the struggles and triumphs of new love.
Read on Webtoon
Rock and Riot
This webcomic set in the '50s is about two delinquent but ultimately harmless rival gangs who are both composed of members who belong to the LGBTQ+ community. While the two groups learn more about their gender and sexuality, they try to coexist in high school and must face whether they can put their differences aside to fight for the things they have in common.
Read on Tapas
ONGOING
Heartstopper
When boy meets boy, a story of friendship, love, acceptance, and healing begins. It has everything you can want: a lovable supporting cast of diverse characters, a poignant depiction of teenage queerness, and the kilig-worthy friends-to-lovers trope. Netflix is even filming an adaptation right now with the webcomic's author as one of the writers!
Read on Webtoon, Tapas, or Tumblr
Ang Jowa Kong Crosswise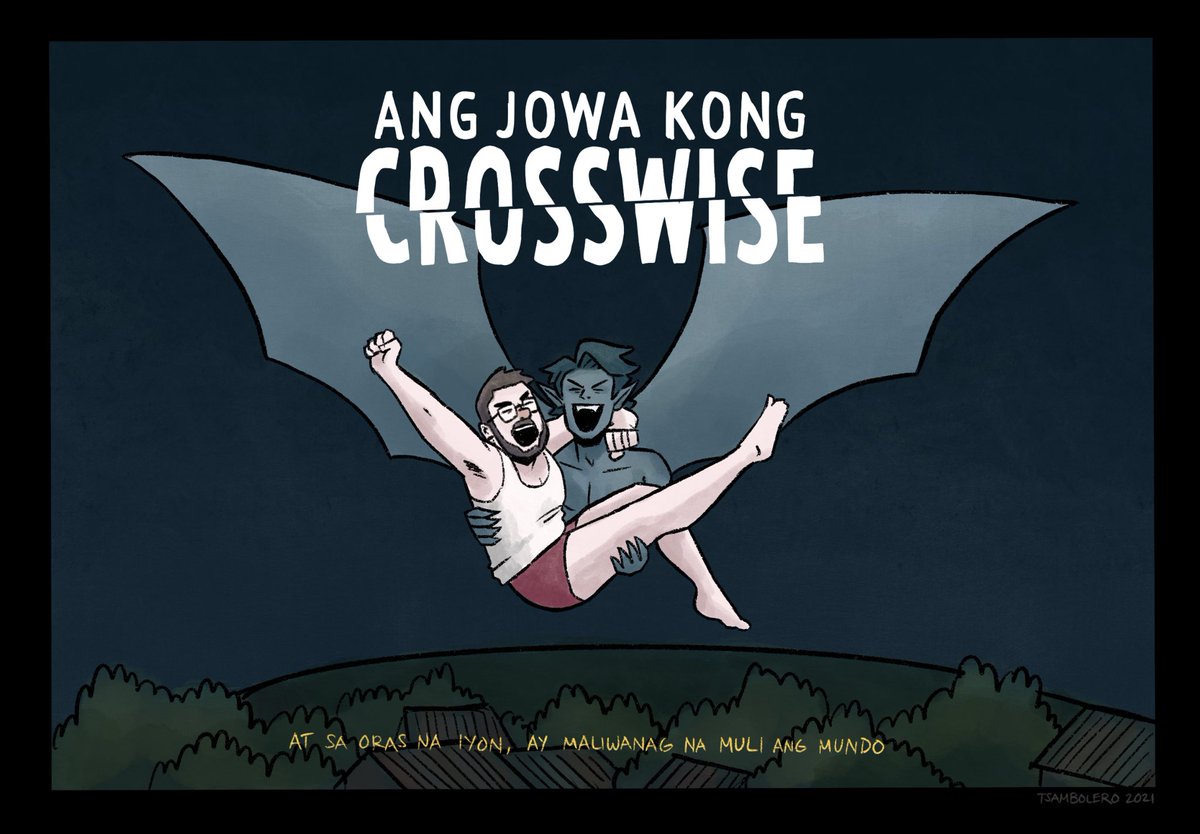 This slice-of-life webcomic follows Leo and Tomas, two yuppie boyfriends in their daily adventures. One thing sets them apart from other couples, though: Tomas is a manananggal. Every episode explores their bizarre situation in witty and heartfelt ways that will have you laughing with, fawning over, and rooting for them.
All I Am
When Elijah Ramos, a teenager in New Zealand, gets to college and away from his religious Filipino family, he finds himself with the opportunity to explore things he's always wanted to: makeup, pretty dresses, and cute boys. He's still unsure if it's an opportunity he wants to take, and his feelings for a charming jock make it even more complicated.
Read on Webtoon