(trigger warning: drugs, alcohol, addiction, sexual abuse, self-harm)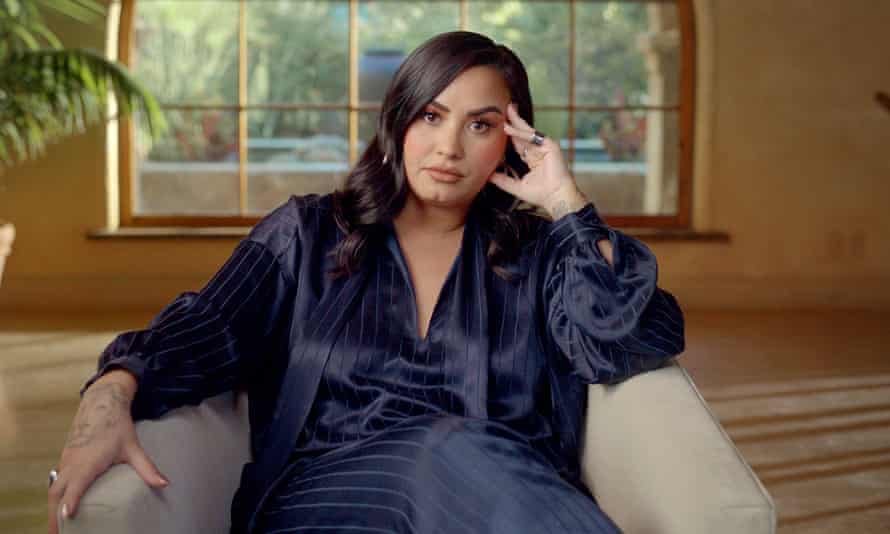 The latest in a growing line of tell-all superstar documentaries, Demi Lovato: Dancing With the Devil proves that a pop star's downfall is the population's entertainment.
On Tuesday, the first episode of Demi Lovato's YouTube documentary series, Dancing With the Devil, finally premiered. The first couple of episodes saw the 28-year-old get candid about how her near-fatal drug overdose impacted her life and career.
Given the brutality that drug overdose inflicted on Lovato's life, it's hard to think that this is just the first of many topics that she chose to bring to light for the duration of the series. And yet, that is exactly the case, and that is how Lovato prefers to unpack a history that teems with trauma, saying that "there has been so much that I've wanted to say."
"I can't drive anymore and I have blind spots in my vision"
Back in 2018, just one month after celebrating her sixth year of sobriety on stage with a concert alongside DJ Khaled, Lovato revealed that she relapsed with "drugs and alcohol" after a scheduled photoshoot.
Speaking on camera, Lovato recalled drinking "a bottle of red wine that night and it wasn't 30 minutes before I called someone who I knew had drugs on them." Lovato also reveals that she did drugs that night that "she's never done before."
"I tried meth. I mixed it with molly, with coke, with alcohol, oxycontin. And that alone should have killed me," Lovato disclosed. "I'm surprised I didn't OD that night."
Then, two weeks later, Lovato bared that she was "introduced to heroin and crack cocaine" which she began using "recreationally." It was during a journey to Bali back in 2018 when she realized that she had become "physically dependent" on the drugs. This incident led her to write her 2018 hit single, "Sober."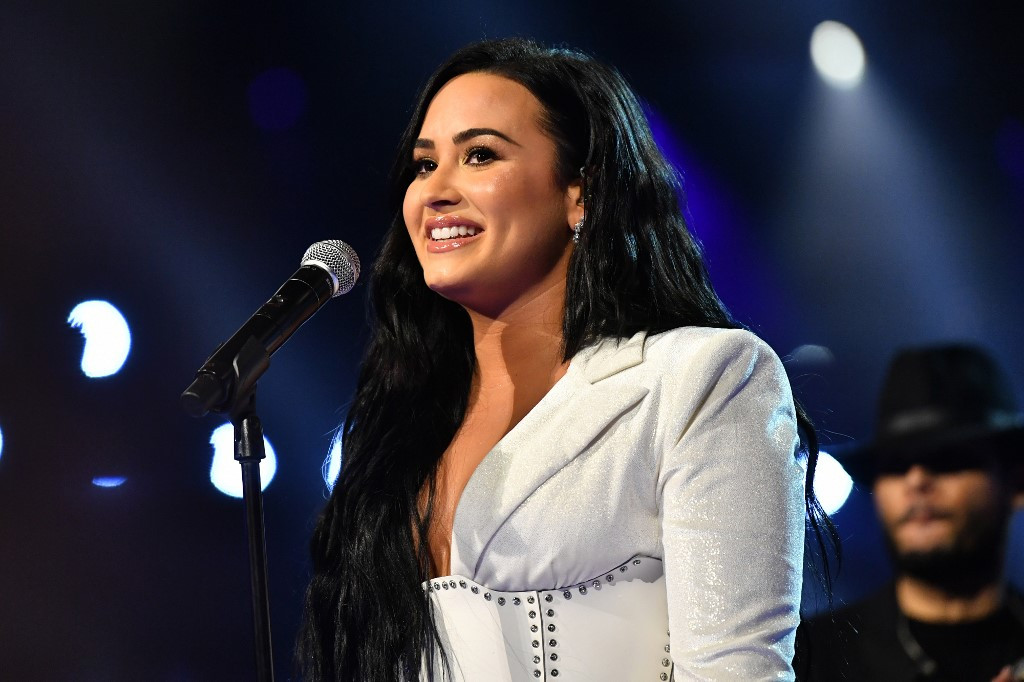 She also opened up about the devastating and lasting impact of her relapse on her body. Due to her near-fatal overdose in 2018, Lovato shared that she "can't drive anymore and I have blind spots in my vision." She also shared how being legally blind following her hospitalization led to her not being able to recognize her own sister at her bedside.
"I am no longer sober"
Despite her life-threatening spiral in 2018, she revealed in the 2021 documentary that she still isn't sober, admitting that she still drinks alcohol and uses marijuana "in supervised moderation."
Demi explains that her continuous but moderated consumption of drugs and alcohol is what keeps her at bay, as her previous restrictions are, in her grasp, what made her want to rebel. However, she warns that everyone's road to recovery looks different, and warns that what works for her may and probably will not work with anyone else.
"I've learned that shutting the doors on things makes me want to open the door even more," Lovato said in her interview. "I really don't feel comfortable explaining the parameters of my recovery to people, because I don't want anyone to look at my parameters of safety and think that's what works for them, because it might not."
She further adds: "I am cautious to say that, just like I feel the complete abstinent method isn't a one-size-fits-all solution for everybody, I don't think that this journey of moderation is a one-size-fits-all solution for everybody."
In the same manner that she overcame her eating disorder by striking a balance in her diet and exercise, Lovato expects to use moderation to strike the same balance with her addiction.
"I lost my virginity in a rape"
In one of the most harrowing points of the documentary, Lovato also opened up about being sexually abused as a teen while she was a child star on Disney Channel. While disclosing the details of the rape she survived, Lovato revealed that her response was to blame herself and that she "beat herself up for years" after the fact.
"We were hooking up, but I said, 'Hey, this is not going any farther. I'm a virgin and I don't want to lose it this way.' That didn't matter to them, they did it anyway," Lovato reveals in the documentary. "I internalized it and I told myself that it was my fault, because I still went in the room with him. I still hooked up with him."
While she didn't identify who assaulted her, Lovato shared that she "had to see the person all the time," which threw her into several unhealthy coping mechanisms where she "stopped eating and coped [by] cutting, throwing up, whatever."
"[My relationship with Max Ehrich] was false advertising."
Lovato also uncovered details regarding her brief relationship with Max Ehrich, with whom she got engaged last July after dating for only five months. The engagement only lasted a couple of months, after which she celebrated the fact that it didn't trigger her addiction.
"I think I rushed into something that I thought was what I was supposed to do," Lovato explained. "I realized as time went on that I didn't actually know the person that I was engaged to."
She also told the camera how she "felt fooled" by the relationship, and that she was "just as shocked as the rest of the world at some of the things that [Ehrich] said and [did]."
Lovato is presumably referring to Ehrich's old "thirst tweets" that surfaced and went viral shortly before they split up. In them, the actor is seen pining for other female artists such as Ariana Grande, Miley Cyrus, and Selena Gomez while they were together. This was when Lovato suspected that Ehrich had been using their relationship to improve his image.
"This past year I was engaged to a man, and when it didn't work, I was like, 'This is a huge sign.' I thought I was going to spend my life with someone. Now that I wasn't going to, I felt this sense of relief that I could live my truth," Lovato told women's magazine Glamour.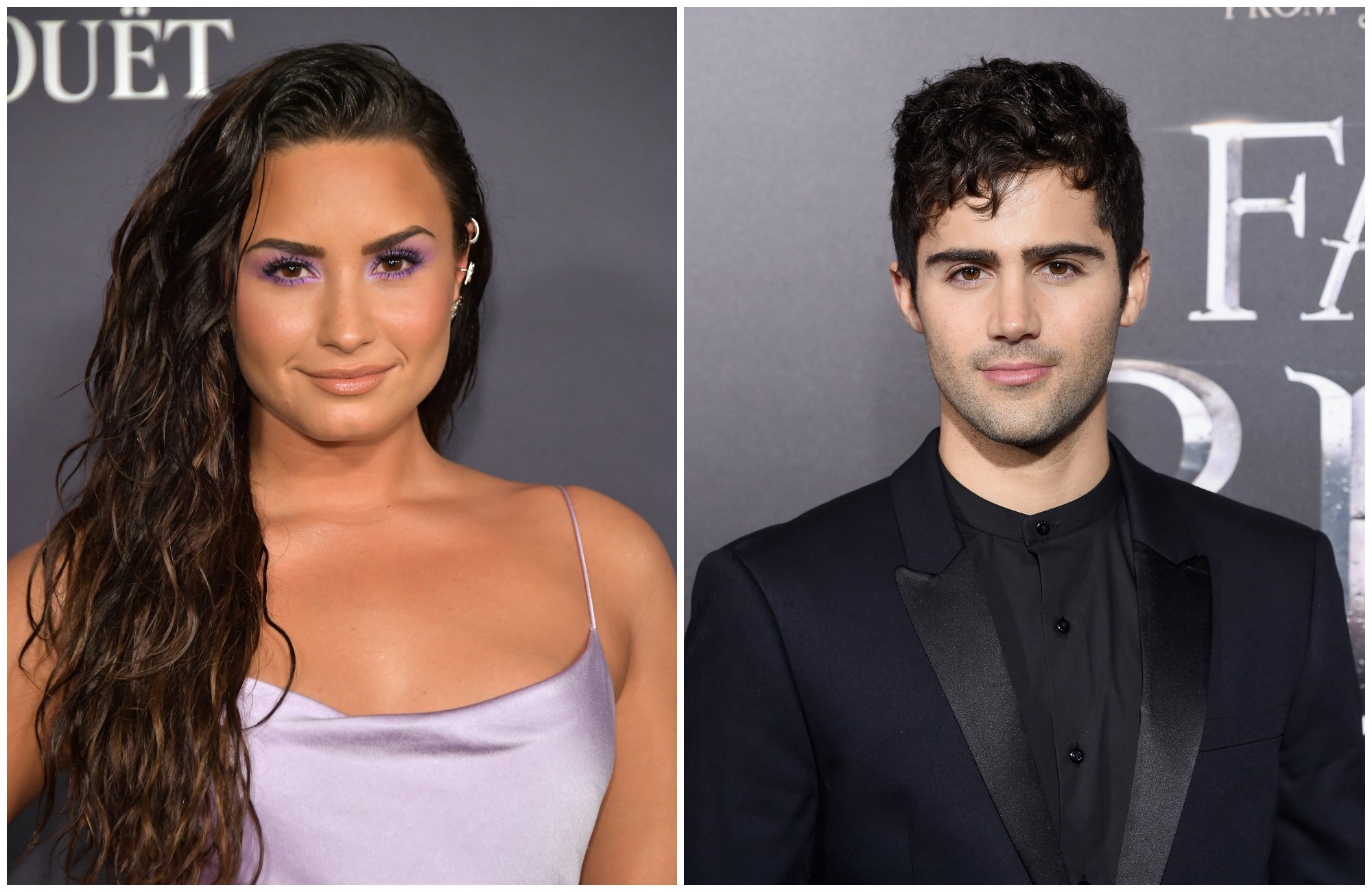 You can watch the first two episodes of the documentary through the videos below.