The "Drag Race" franchise's first heterosexual man has sparked a heated debate on representation.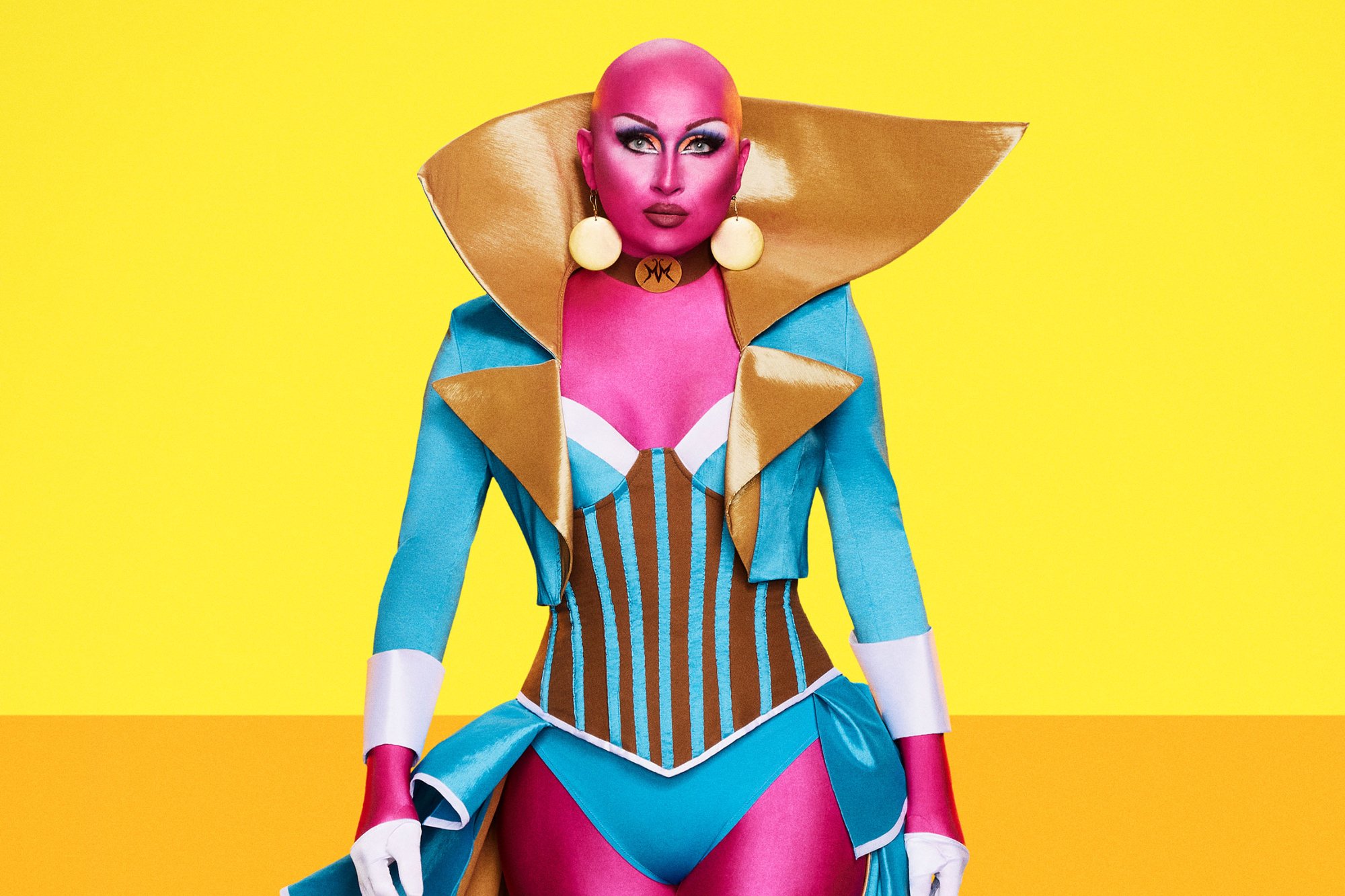 "RuPaul's Drag Race" is gearing for its fourteenth season, and this early it's already started to create a commotion for once again breaking down barriers of what defines a drag queen. This time around, though, the pop they're getting isn't exactly unanimously positive.
Read: An Appreciation Post for Kristi Geggie, Biological Mother *and* Drag Mother to Gigi Goode
On Friday, December 3, "RuPaul's Drag Race" unveiled the 14 queens who will vie for the $100,000 grand prize, one of which, Maddy Morphosis, is the reality competition's first-ever heterosexual, cisgender male contestant.
Previous seasons of Drag Race have evidently exerted effort to expand its definition of a drag queen after facing backlash for featuring mostly gay male drag queens while transgender performers were shoved to the side.
For example, the third season of "RuPaul's Drag Race UK" featured the franchise's first cisgender woman, Victoria Scone, who identifies as a lesbian. Before her, there was Scaredy Kat, who took part in the maiden season of the show and who identifies as a bisexual performer. Last year, "Drag Race" had on the show its first trans male contestant, Gottmilk, while the most recent season of "RuPaul's Drag Race All Stars" was won by the franchise's first out trans woman in Kylie Sonique Love.
Morphosis' introduction to the show marks not only the first time that a straight male drag queen will compete for the prize, but also the first time that someone who does not identify as LGBTQ will take part in the show.
fans on social media were flustered following the announcement, most of which were voicing their disapproval over a straight man encroaching on a platform that's known for celebrating queer identities.
"There's something interesting about how once a platform for marginalized people gets big enough they start letting the other side in, a grace that never seems to be extended in the reverse," wrote one user on Twitter.
"Imagine being a drag queen having drag as your safe space from all the straight men that made you feel like you don't belong…and now you'd be competing against a straight white guy… on a show centered on queerness?!?!" another user voiced out.
Others also expressed their discontent over the fact that Morphosis' casting takes the opportunity away from gay and trans drag queens vying for the coveted spot in the series.
On the other hand, Gottmilk, who was asked to weigh in on the news during Tuesday's People's Choice Awards, expressed nothing but support for Morphosis.
"When I first got announced on the show, I was flooded with people who did not think I should be on the show or I shouldn't be doing drag," said Gottmilk. ""I feel like she's going through the exact same thing right now."
"Drag is for everyone. It's an art form. It's not about your identity. And as long as she knows where drag came from and the references and just the background of the sacred form that drag truly is, she's going to be fine. And turn it, you know?"
Art Daniella Sison