Last weekend, Taylor Swift announced the next album of re-recordings she's releasing: Red. Dubbed by Swift as the breakup album of her discography, Red is all about heartbreak and getting through that pain. So, getting to hear a new take on all the complicated emotions she tackles in the album nine years later is bound to be a treat.
Here are five things about Red (Taylor's Version), which is coming out on November 19, that we're already looking forward to:
The 30-Song Tracklist
With 30 tracks, it is officially going to be the longest album yet, and we can't wait to spend a couple of hours listening to it. Swift already has the power to make people get in their feelings with her standard albums of the usual 12 to 14 tracks. How much more with 30?
"From the Vault" Songs
Red (Taylor's Version) will have eight songs more than the 2012 deluxe version. While some of these could be singles from that era that just weren't part of the album before, such as "Safe & Sound" from The Hunger Games soundtrack, it isn't a long shot for a handful of the additional tracks to be songs we haven't heard at all.
More Collaborations
Colbie Caillat re-recorded her vocals for Taylor's Version of "Breathe," so we can assume that the artists Swift collaborated with for Red will be back as well. That means we'll be hearing not only a new Taylor on this album but also a new Ed Sheeran on "Everything Has Changed" and a Gary Lightbody of Snow Patrol on "The Last Time."
Some of the from-the-vault tracks might also be collaborations, just like a couple of never-heard-before songs from Fearless (Taylor's Version). After all, Sheeran did say that he and Swift actually wrote two songs. One of them is "Everything Has Changed" and another that's still out there in the ether somewhere," he said in a 2012 Rolling Stone interview.
Explicit?
Another surprise was that Red (Taylor's Version) has an "explicit" tag. Taylor Swift didn't even start using curses that warrant that tag in her songs until Folklore, which was just last year. So, this means we're either getting explicit versions of Red songs we already know and love or that the vault songs include explicit tracks that were cut from the album back in 2012. Either way, we can't wait to find out!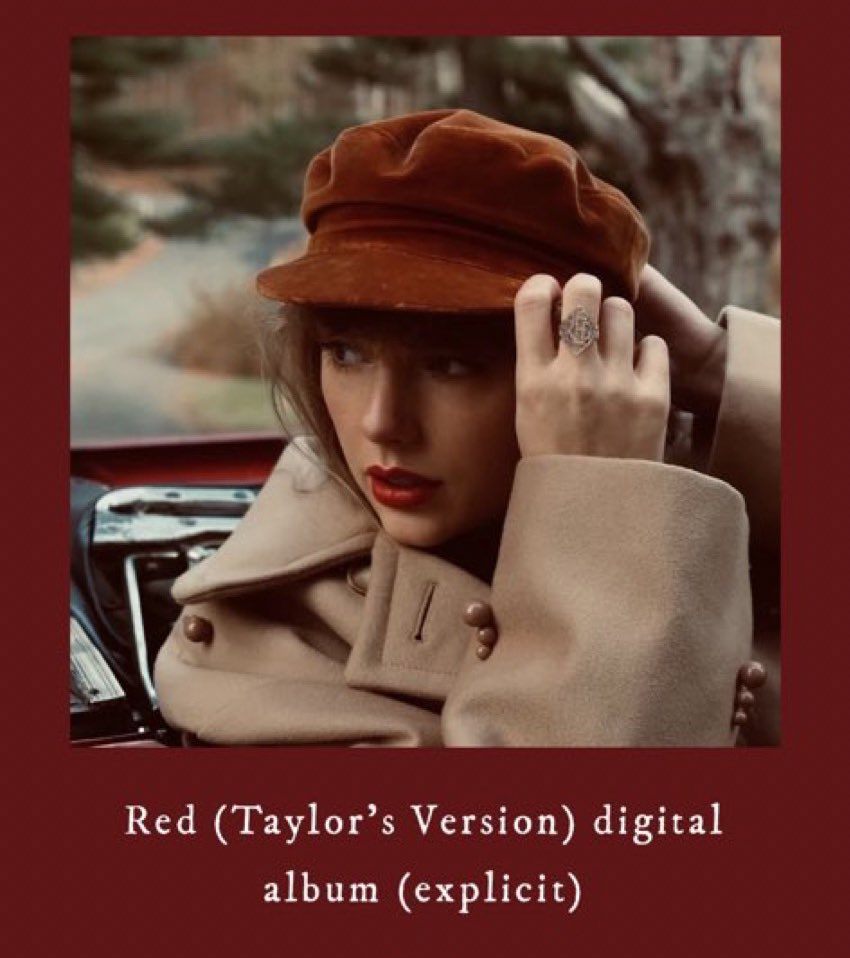 10-Minute All Too Well
In the announcement, Swift said that one of the songs will be 10 minutes long, and fans immediately guessed that she was referring to the full version of "All Too Well." Years ago, she admitted that the song was 10 minutes long before they cut it down to five minutes for the album.
Despite it not being one of the singles, "All Too Well" is without a doubt the star of Red. When it comes to this album, it's the song fans talk about the most because of the vivid and raw picture she paints of her heartbreak. And the rumors (that most fans have accepted as fact) that it's about Jake Gyllenhaal definitely fueled the hype too. Even critics praised it, deeming it the "the finest song in Swift's entire catalog" or worthy to be in the top 100 songs of the 2010s. So, it's no surprise that fans are most excited to hear the longer version of this fan-favorite heartbreak track.