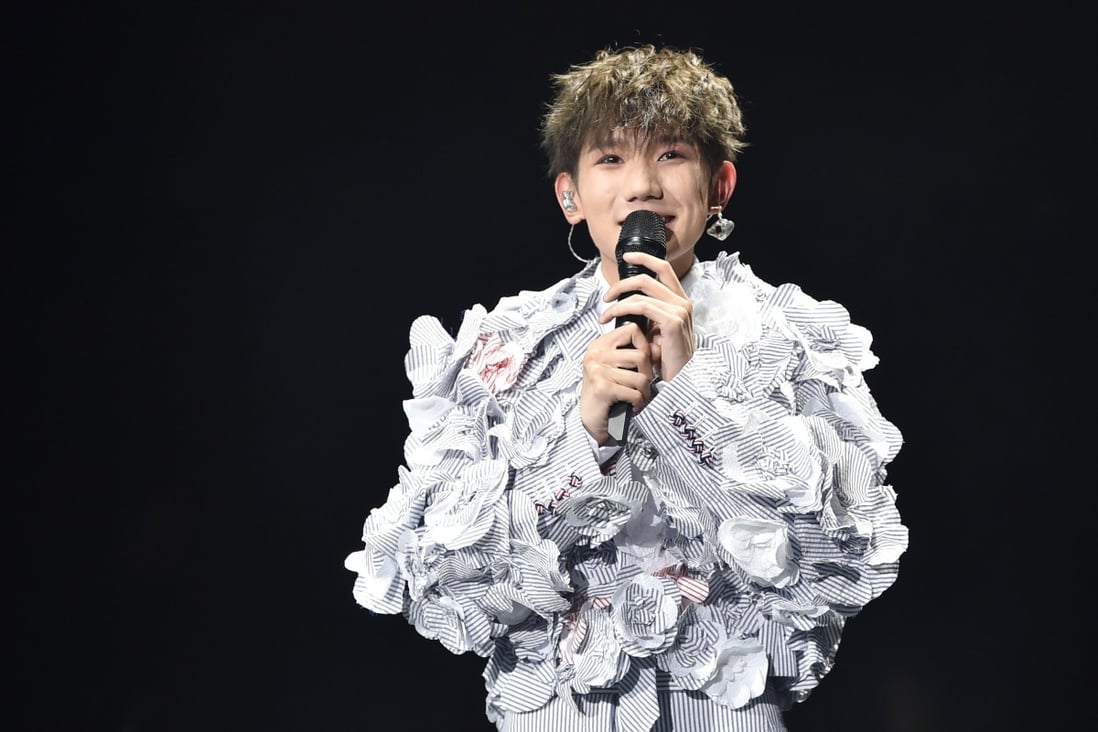 China is once again making headway with its cultural "clean-up" after the state media regulator announced on Thursday the boycott of "sissy idols," talent reality shows, and "vulgar internet celebrities," among a spate of other strict guidelines.
According to the eight-point plan publicized by China's broadcast regulator, the National Radio and Television Administration, a top-to-bottom crackdown is needed to snuff out all the threats to social order, traditional values, and "political direction" within the entertainment sector, be it in front or behind the camera.
The eight-point plan was published in the South China Morning Post, and outlined the boycott of "immoral personnel" who "have an incorrect political stance" and the discouragement of "idol audition shows" and the destructive "fandom culture." It also called citizens to shun "sissy idols" who go against "a correct beauty standard," social media personalities who flaunt their wealth online, and "vulgar" influencers who deal in gossips.
China's rabid fandom culture has seen a steep rise in viewership of reality talent competitions and "idol survival shows" which feature popular music acts and "children of celebrities," as the guidelines so specifically restrict. The fact that these fandoms rake in a millions-strong audience, not to mention they're estimated to be worth $21 billion — makes imposing a ban near-unimaginable.
Some have also taken offense at how the guidelines singled out "sissy idols," which pertains to popular boy bands who prescribe to effeminate fashion — wearing makeup and focusing on high fashion — and go against the grain of China's hyper-masculine tradition. Whereas previous attacks to boy bands' feminine qualities only usually made rounds online, the new guidelines have now codified such criticisms.
"A person's gender expression has no connection to their talent, characters, and whether or not they are patriotic or contribute to society," said Ah Qiang, a Guangzhou-based senior NGO worker.
"This is discrimination against those with neutral or a more feminine gender expression, [and] a conflict between a backwards beauty standard and individualization in modern society."
These are eight points released by the National Radio and Television Administration, as posted by South China Morning Post:
Boycott illegal or immoral personnel. When selecting entertainers and guests, radio, television, and internet platforms should not employ people who have an incorrect political stance, break laws and regulations, or speak or behave against public order and morals
Boycott "traffic only" standards. Idol selection shows cannot be shown, as well as shows starring the children of celebrities. Shows should strictly control voting, cannot induce and encourage fans to shop or buy a membership in order to vote for their idols.
Boycott an overly entertaining trend, promote traditional culture, establish a correct beauty standard, boycott "sissy idols", boycotting daunting wealth, gossip, or vulgar internet celebrities.
Boycott high pay in the entertainment industry. Strictly regulate payment for guests, encourage celebrities to participate in charity shows, punish fake contracts and tax evasion.
Regulate showbiz staff. Enforce licensing television hosts, provide professional and moral training. Entertainers should not use their profession and fame to gain profit.
Promote professional commentary in the entertainment industry, insist on correct political direction and values, criticize the fake, ugly and evil values.
Entertainment associations should provide more training and establish mechanisms for industry regulation, as well as criticize bad examples.
Regulators need to be more accountable, listen to the people and respond to their concerns, fill public space with positive and mainstream shows.