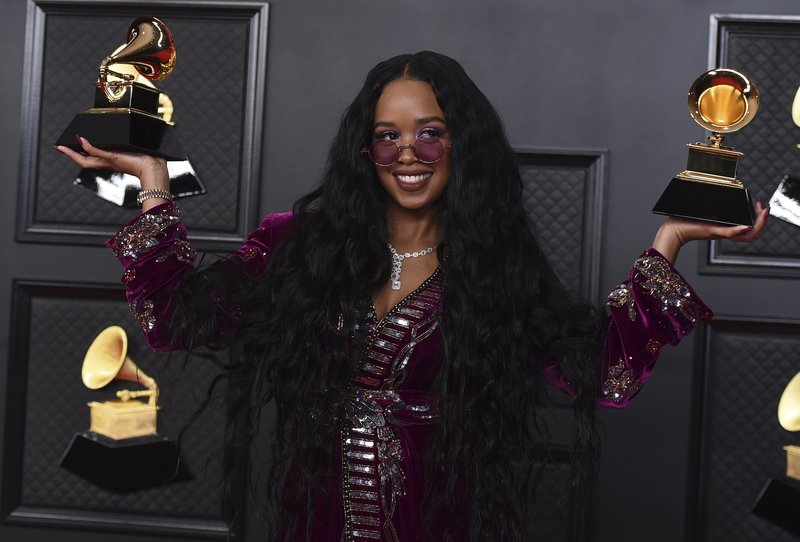 Filipino-American R&B artist H.E.R. was definitely feeling her Grammy win as she gave her Filipino fans a special shoutout on her social media accounts on Tuesday.
However, instead of her natural voice that earned her a Song of the Year and a Best R&B Song nod, she impersonated her "Tita Joan," complete with the signature heavy accent that our beloved titas would speak with.
H.E.R., whose real name is Gabriella Sarmiento Wilson, was born to a Filipino mother, Agnes Wilson, and an African-American father, Kenny Wilson. While appearing as a guest on "The Late Late Show with James Corden," H.E.R. shared that, just like in many Filipino households, singing to a karaoke machine was a constant throughout her years growing up.
They were at my house and my dad would rehearse with his band. So yeah, they were just available to me," she shared.
In the 63rd edition of the Grammy Awards, the 23-year-old singer won the Song of the Year award for her single "I Can't Breathe" and the Best R&B Song award for "Better Than I Imagine" which she recorded alongside Robert Glasper and Meshell Ndegeocello.
This makes her a four-time Grammy winner, following her wins in the 61st edition of the awards show for Best R&B Album for her self-titled release and Best R&B Performance, an award she shared with Daniel Caesar for the song "Best Part."
Tita Joan was right: you are a WINNER! Congratulations, H.E.R.!