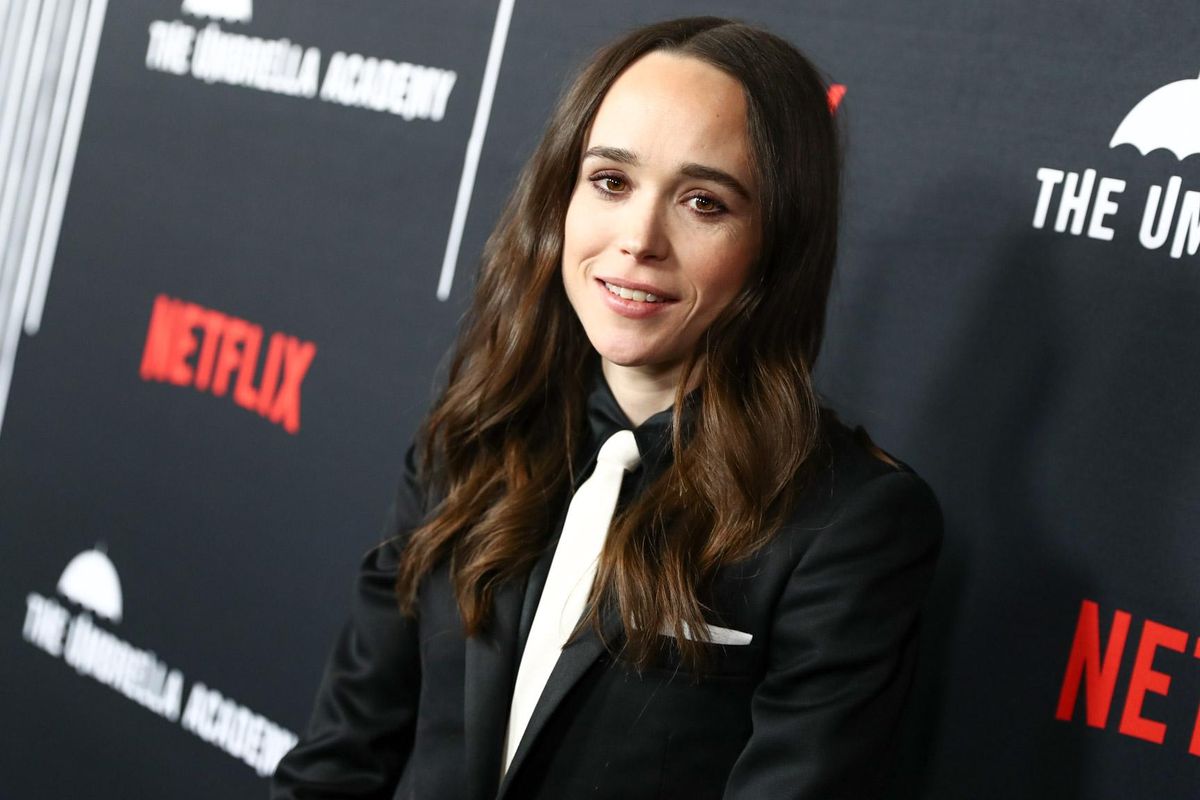 Last week, The Umbrella Academy star Elliot Page has come out as transgender and non-binary through a lengthy and heartfelt letter posted to his social media pages.
"I feel overwhelming gratitude for the incredible people who have supported me along this journey. I can't begin to express how remarkable it feels to finally love who I am enough to pursue my authentic self. I've been endlessly inspired by so many in the trans community. Thank you for your courage, your generosity and ceaselessly working to make this world a more inclusive and compassionate place. I will offer whatever support I can and continue to strive for a more loving and equal society," Page pens.
All across the transgender community, Elliot Page's announcement is seen as a landmark moment, a significant step forward in the struggle for a more accepting and empathetic society.
It was also seen, by some, as an opportune time to enjoin people to brush up on their "basic trans etiquette," something that is sorely needed in a world that's only inching its way towards full inclusivity.
One such impassioned individual is @unsolvedtwt on Twitter, who made a rough outline on how to treat transgender people with decency by default:
Deadnaming and misgendering are two of the most common offenses committed towards trans people. "Deadnaming" is when someone refers to a trans person's old name or to the name given to them at birth, while "misgendering" is referring to a trans person with terms or pronouns that don't align with their affirmed gender.
Intentional or not, both can be offensive as they tend to disregard the often arduous process of a person's transition as well as bring back unpleasant experiences associated with their former identity.
Microaggressions have long been part of trans people's struggle — people, in their effort to be "open," "inquisitive," or even funny, end up saying something that is subtly but still very potently discriminating.
Saying stuff like "Mas maganda/pogi ka pa sa totoong babae/lalaki," "Hindi ko nahalatang trans ka," as well as asking intrusive questions like "buong babae ka na ba?" or even "kailan ka pa nag-transition?" that are disguised in genuine curiosity aren't exactly the path to becoming an ally.
This isn't saying that inquiring about a trans person's identity should always be a touchy topic that you must steer clear of to avoid getting "cancelled." Just ask respectfully if it helps the conversation move forward. Just say sorry if you stumble over the small things.
Ultimately, courtesy begets courtesy. This is just reminding people that they desire to be educated and the need to show respect aren't mutually exclusive. These are, after all, still very personal questions. If you've ever despised that one tita in family reunions who always asks "bakit wala ka pa ring jowa?" or "tumataba ka yata" because they're "concerned" about your future or health, you'd surely get it.
Except it tends to be worse for trans people, as discrimination is something that they can't just shove to the side. "The statistics are staggering. The discrimination towards trans people is rife, insidious, and cruel, resulting in horrific consequences," Page writes. And it doesn't help either that this administration routinely enables a hateful environment towards trans people and the LGBTQ+ community at large (proof, proof, and more proof).
Thus, whether you're part of a person's transitioning or not, you still get to play a part by being decent. The world hasn't exactly caught up yet, but by all our efforts in normalizing these basic etiquettes, we'll certainly get there in time.