We hate to break it to you The Good Doctor stans, but Dr. Murphy is already married.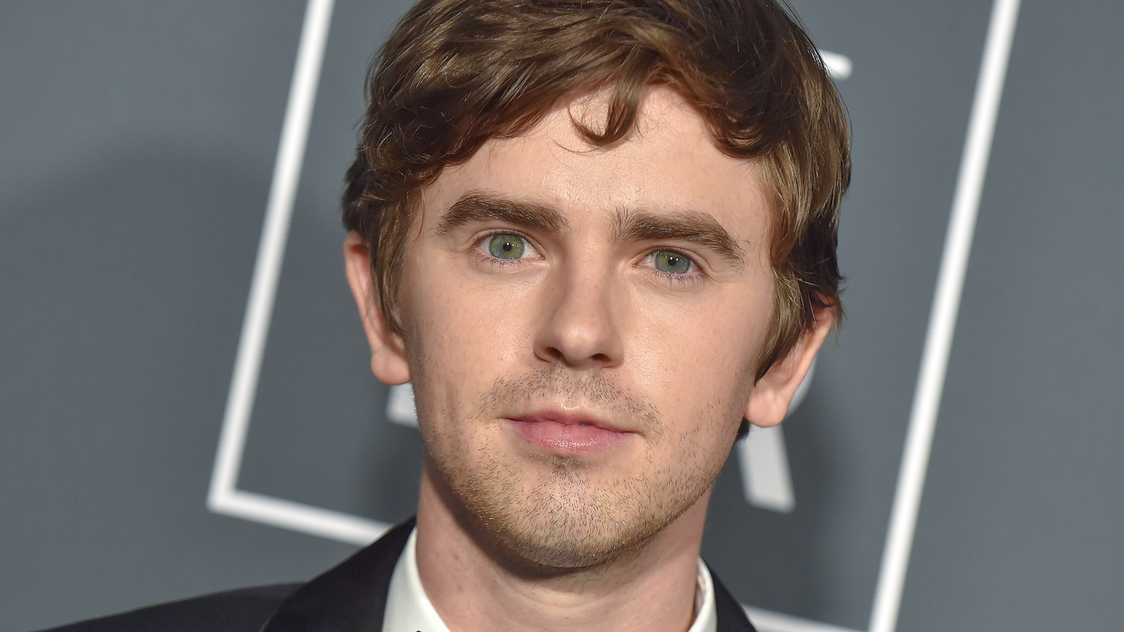 Surprise! Freddie Highmore has actually tied the knot already and kept it safe and secret from the world.
In a recent interview on Jimmy Kimmel Live!, the Good Doctor star, 29, revealed that he secretly got married after the talk show host took notice of his wedding band.
"Yes, I got married," he said, per PEOPLE. "It's funny – ever since I've been wearing this ring, people have been asking me if I'm married, so I figured I should clarify it."
He then alluded to Tom Cruise's notorious guesting on The Oprah Winfrey Show in 2005 when the Mission Impossible actor jumped up on the couch to profess his overwhelming love to then-girlfriend Katie Holmes.
"I'm not going to jump up and down on the couch on the talk show and express my excitement that way," said Highmore to Kimmel. "I know that you do that in America. But I'm as happy as a Brit can be and I'm married to a very wonderful woman now. So yes, I feel very happy."
Highmore, however, didn't disclose the identity of his "wonderful" new wife, although he revealed that she is also British. He also revealed that "wife" is a word that he's yet to get accustomed to using.
"I just still can't get over the terminology and the[vocabulary] – like, a 'married man' just sounds very old and 'my wife' sounds very possessive," he said. "We don't really use that yet, but we just point to the rings and be like, 'Here, look, make or draw your own conclusions.'"
Highmore, whose lead role as a child actor in Charlie and the Chocolate Factory propelled him to popularity, was once romantically linked to "Little Miss Sunshine" star Abigail Breslin in 2016, although neither of them confirmed nor deny the rumors.
Aside from portraying Dr. Shaun Murphy in the medical drama "The Good Doctor," which recently debuted its fifth season, Highmore is also known for his roles in Finding Neverland, The Spiderwick Chronicles, and as the lead actor in the drama-thrill series "Bates Motel."