Here's a not-so-fun fact: this month's headlines about Kris Aquino and his son Bimby, where the latter said on record that he's "straight as an arrow," is the fifth time the mother-and-son tandem had to deflect discriminatory rumors about the boy's sexuality.
In case there are doubts, here's the rundown: in 2015, Kris clapped back to a follower who called his son "toyab," or when read backward, "bayot" a Bisaya slur for gay.
Then in 2017, Kris again fought back, this time warning a cruel commenter to "watch her back" after attacking Bimby's gaudy birthday greeting to actress Alex Gonzaga. Later that year, the two appeared on Kris' house tour vlog where the 10-year-old lambasted homophobes who "judge a child."
This was followed by Kris' tirade last March on Instagram after a pair of rumors regarding her sons Josh and Bimby made rounds online, the first being Josh allegedly impregnating someone, and the other being that, yep, Bimby is gay. Finally, we get another defense from Kris' camp with this month's "straight as an arrow" remark.
We'll bet that a lot more moments of prejudiced remarks have gone viral in between. To a decent person, though, having to disclose a personal matter more than once is bad enough; five times should be overkill.
There's something remarkably frustrating about defending your sexuality against haters that often. For Bimby, it's probably the fact that people are essentially bullying a 13-year-old boy who is — and we're using Bimby's own words here — "still learning a lot about himself."
Fortunately, perhaps defending himself a handful of times gave Bimby the grit to overcome. That's great, but that's not just what frustrates us. It's also the fact that judging Bimby for "acting gay" is as good as shaming all the effort made by every single mother ever to raise a child by themselves.
And we're not just going to let that fly.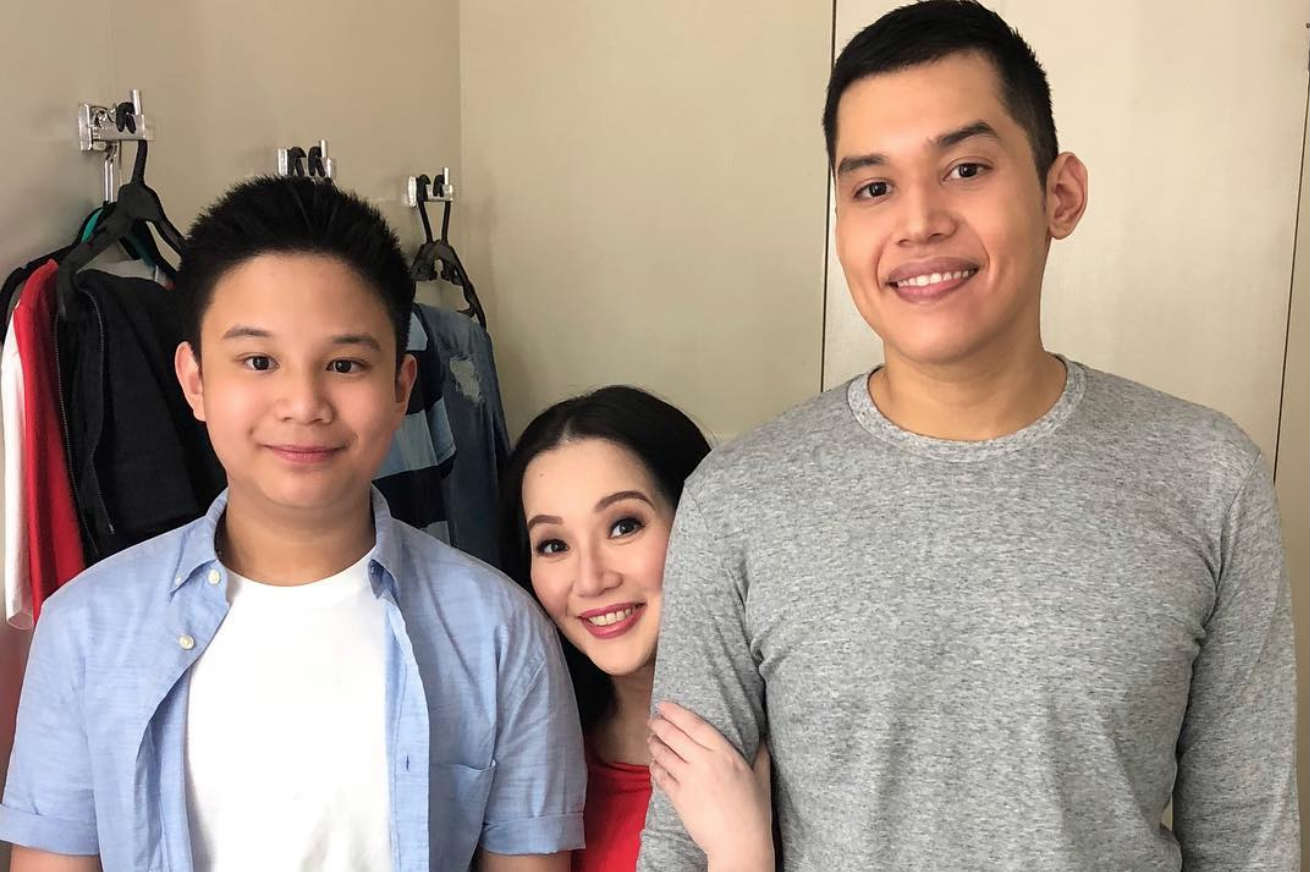 When people attribute Bimby's effeminate habits to her mother's flair and flamboyance, what they're doing isn't judging Kris for acting out those things. No, what they're really calling her out for is acting out just those things.
So Bimby is turning out to be a carbon copy of her mother, and apparently, that merits our hate because he could have turned out better had he had a father figure?
Kris has managed to raise both Bimby and Josh on her own since her split with James Yap in 2010. She gave her sons everything to avoid making them feel they were in an incomplete family — and they weren't. In short, she loved them to the fullest as any mother would.
Saying, therefore, that "James should have been present so Bimby wouldn't turn out the way he did" suggests that single mothers alone cannot provide the love, discipline, and autonomy that kids need to learn about themselves. News flash: they absolutely can.
"But no, it's not the fault of James' absence; it's Kris' affluent lifestyle that forced Bimby to be maarte."
Okay, maybe removing the astronomical family riches will reveal that lifestyle has nothing to do with it, then the point would be clear as day: people's homophobia towards Bimby is an attack on Kris' femininity and an offense to all single mothers who have worked without fail to establish a family.
There is no metric with which we should judge Kris' parenting beyond her capacity to provide basic needs. If Kris is gaudy, so be it. If Kris speaks with a certain socialite tone, so be it. And if Bimby manages to pick up any of these traits, then what about it? What about the 13-year-old boy's sexuality is so detrimental to us?
Nothing is lacking from Bimby that Kris cannot provide herself. Likewise, nothing that Kris can do or say will ever force Bimby to grow out of who he is or chooses to be. That's his call — not his mother's, not his absentee father's, and definitely not of the prejudiced citizens of social media.