This weekend, actress Jessy Mendiola revealed that she and Luis Manzano were already married. She made the announcement on Sunday through Instagram posts and a YouTube video.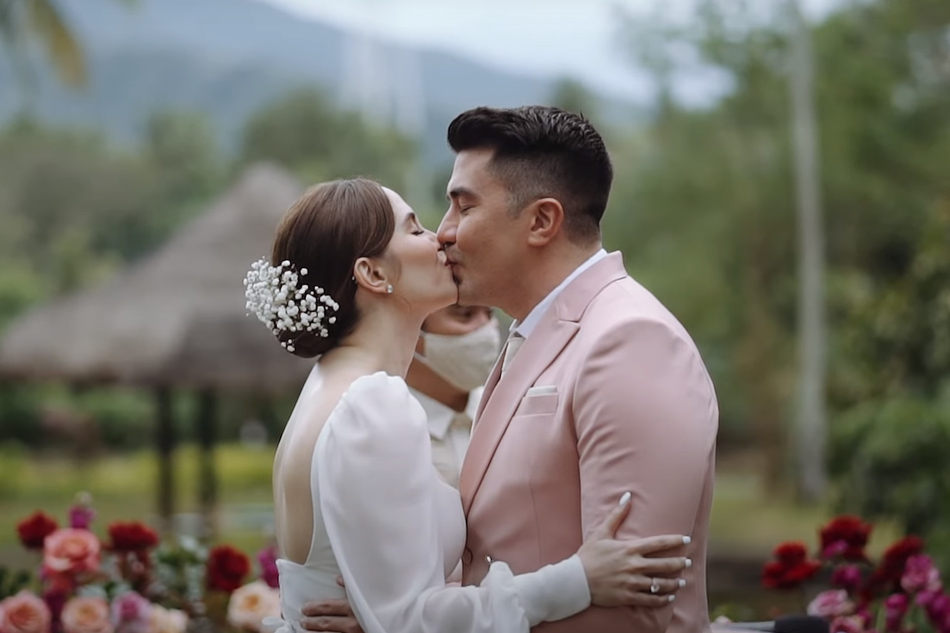 Mendiola's Instagram is now full of a series of photos celebrating the wedding. The first one is a photo of the couple's hands linked over Manzano's chest. On their fingers are matching wedding rings. Mendiola captioned the photo with a bible verse: "So they are no longer two, but one flesh. Therefore what God has joined together, let no one separate."
A link in her Instagram bio also led to a YouTube video of the ceremony posted on Mendiola's channel.
The video shows the outdoor ceremony and included several heartfelt shots, from the moment they both tear up as Mendiola walks down the aisle to the two exchanging their vows. They're surrounded by beautiful greenery and a small group of their closest friends and families all wearing masks for precaution.
We also get to see the small intimate moments before the wedding, like Mendiola blissfully looking out the window and Manzano practicing his vows in his room.
In the video description, Mendiola writes, "Hopefully, after watching the video, you'll have huge smiles on your faces and only feel love because with everything that's been happening in the world, that's all we want, to share the love and spread some joy to everyone."
The couple has been together for over four years now and announced their engagement back in December and even released a stunning prenup video not long after. You can watch her video recounting their proposal story here: