The "Emily in Paris" star seems to have linked up with another Little Mix member.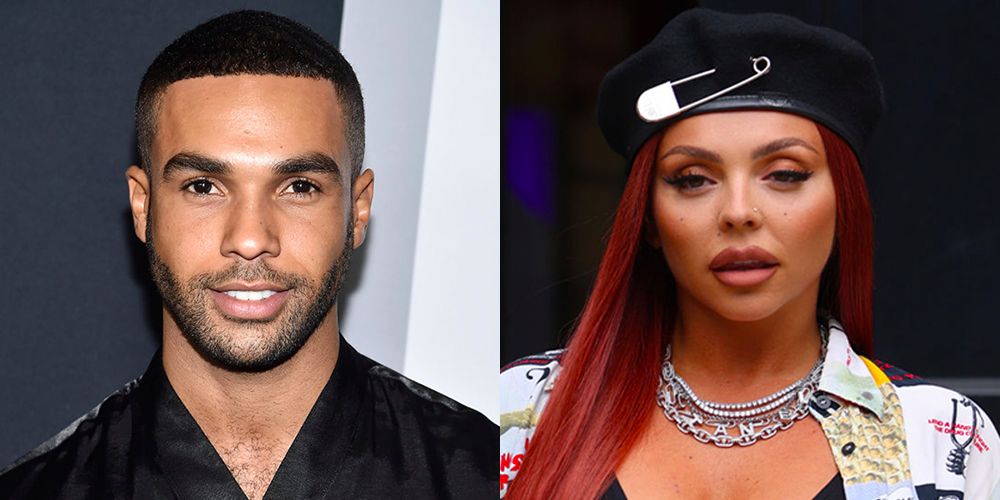 Looks like someone forgot Rule #1: Former Little Mix member Jesy Nelson was spotted over the weekend snuggling up with "Emily in Paris" actor Lucien Laviscount in London. The two were seen getting comfy while riding around London's Soho inside a rickshaw, where they were captured sharing a kiss before entering a Mayfair nightclub.
The photos exclusively snapped by The Daily Mail come months after Nelson's huge fallout from the British girl group. Nelson left Little Mix back in December 2020 after nine years, during which they had sold more than 50 million records worldwide, and blamed the mental toll that being on the band had taken on her mental health.
Meanwhile, Laviscount also briefly dated Nelson's Little Mix colleague, Leigh-Anne Pinnock, back in 2012, a year after she struck fame on the X Factor alongside Nelson, Jade Thirlwall, and Perrie Edwards.
Nelson's split from the group turned even sour when she released "Boyz" with Nicki Minaj earlier this month, the music video to which drew flak for Nelson's alleged "blackfishing," or the practice where a non-black person acts like they're black. In messages "leaked" online, it appeared that Pinnock herself allegedly accused Nelson of blackfishing.
Nelson had gone on to say that she no longer speaks with anyone in Little Mix.
The "Boyz" singer responded during an Instagram live with Nicki Minaj where the rapper retorted by calling Pinnock a "bully" and a "clown." Nelson also denied the blackfishing claims as well as her use of fake tan in the music video.
Neither Nelson nor Laviscount has commented on their rumored relationship. However, it was just a few months ago when Nelson told The Guardian that she's happily savoring the single life as of the moment: "I like waking up and knowing this day is just for me and I don't need to worry about anyone but me," she said.
"I'm really not looking for a relationship anymore. Part of me feels I should be single forever because in relationships you have to sacrifice so much."
Laviscount is expected to turn more heads in the upcoming sophomore season of Netflix's "Emily in Paris," in which he stars as the love interest to Lily Collins' Emily Cooper.
Art Macky Arquilla