The historic eight-division world champion is hanging up his gloves for good 26 years after turning pro.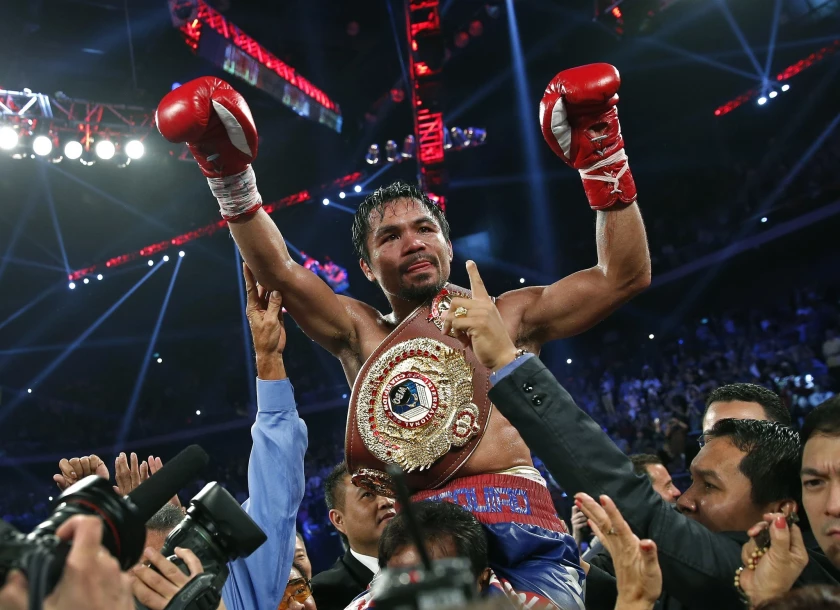 Manny Pacquiao said so himself: his boxing career has come to an end.
Echoing the same sentiments he told Toni Gonzaga during the latter's interview, the renowned eight-division world champion said he's done with boxing when he was asked by The Freeman and Banat News during a recent three-day sortie in Cebu.
"Retire na," Pacquiao said. In the local language, the boxing legend also said that ""he has been fighting for a long time already" and while he can still move around in the ring, that's as far as he could go.
"Dili nako mo-away, (I will no longer fight)" he said.
In the aforesaid sit-down talk with Gonzaga, Pacquiao answered how he'd balance possibly being president and a boxer at the same time by clarifying that he isn't even a boxer anymore to begin with: "Boxing career ko? Tapos na 'yung boxing career ko."
"Tapos na. Kasi matagal na din ako sa pagbo-boxing. 'Yung pamilya ko laging sinasabi 'tama na.' Nagtuloy-tuloy lang ako kasi passionate ako sa sport na ito," said the senator. "Magsu-support na lang ako ng mga boxingero para magkaroon tayo ng champion ulit."
Despite Pacquiao's quote, Sean Gibbons, president of MP Promotions, maintains that the boxer hasn't officially retired from the squared circle.
"Until you see it officially come out on his Twitter or Instagram, he isn't retired. Once you see it on a platform like that, it's official. Anything else is just talk about what his thoughts are in the moment. It's coming from him, but it's hearsay," said Gibbons to ESPN's Mike Coppinger.
"In the coming weeks, the senator will decide how he's going to finish his professional boxing career. After the fight and recently, he's discussed retiring [or] maybe one more [fight]. He's just talking out loud about different situations," Gibbons also remarked.
Launching his professional boxing career in 1995, Pacquiao rose to global popularity by becoming the first-ever eight-division world champion in history, defeating the likes of Erik Morales, Oscar De La Hoya, Antonio Margarito, and most recently, Keith Thurman en route to the historic acclaim. Pacquiao has also been named "Fighter of the Decade" in the 2000s by multiple boxing leagues as well as ESPN's #2 top pound-for-pound boxer in the last 25 years, just behind his perennial rival Floyd Mayweather Jr.
It was also during his stint in Cebu last Sunday that Pacquiao took his oath as honorary chairmen of Probinsya Muna Development Initiative or PROMDI and accepted the group's nomination of him as its presidential candidate in the forthcoming 2022 national elections.
Art Daniella Sison