Lindsay Lohan has returned!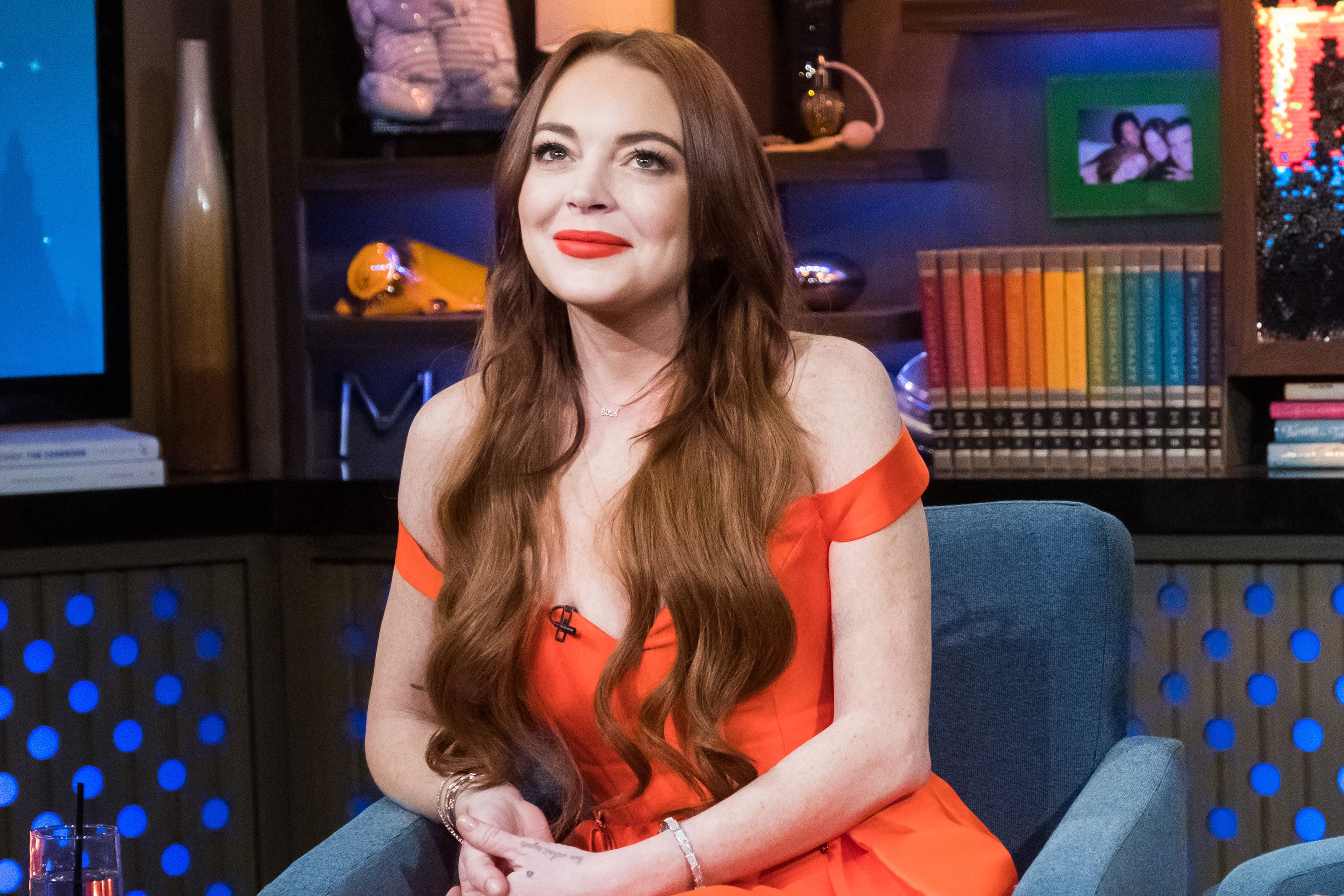 Britney is free, Paris Hilton is married, and Lindsay Lohan is back to acting — yup, the Earth is still healing, despite the topsy-turvy year that 2021 has shaped up to be thus far.
On Saturday, Netflix dropped the first look of Lindsay Lohan's upcoming Christmas romantic comedy.
The still-untitled film will see Lohan return to the spotlight alongside Chord Overstreet, and play a "newly engaged and spoiled hotel heiress who finds herself in the care of a handsome, blue-collar lodge owner and his precocious daughter after getting total amnesia in a skiing accident," according to Netflix's logline.
Joining Lohan and Overstreet are George Young (Malignant), Olivia Perez (In the Heights), and veteran TV star Jack Wagner. Janeen Damian, who has made a name producing several Christmas classics like A Christmas Waltz, A Christmas Princess, and Much Ado About Christmas is onboard as the director and co-writer together with Michael Damian, Jeff Bonnett, and Ron Oliver.
For Lohan, who hasn't starred in a feature film since 2013, Netflix's forthcoming film marks a much-awaited return not only to acting but to a life that she "worked so hard for." After retreating from Hollywood after opportunities waned because of her personal issues, Lohan moved abroad and took on acting stints sporadically. Her last Hollywood gig was in the 2013 movie, The Canyons, and from there, appeared intermittently on TV, namely on the British comedy series "Sick Note" in 2018, the MTV reality show "Lindsay Lohan Beach Club" in 2019, and as a judge on the Australian version of "The Masked Singer" on the same year.
Speaking to Anderson Cooper and Andy Cohen in CNN's New Year's Eve special in 2019, Lohan shared that she wanted to "come back to America and start filming again" and to share her new life with family and friends.
The film is set to start production only this month so odds are it will make 2022's Christmas premieres instead of this year. But knowing Netflix's track record of releasing instant-fan-favorite holiday flicks, the wait should be well worth it.