"I'm going to lean into it hard," the Ant-Man star comically says after winning the crown.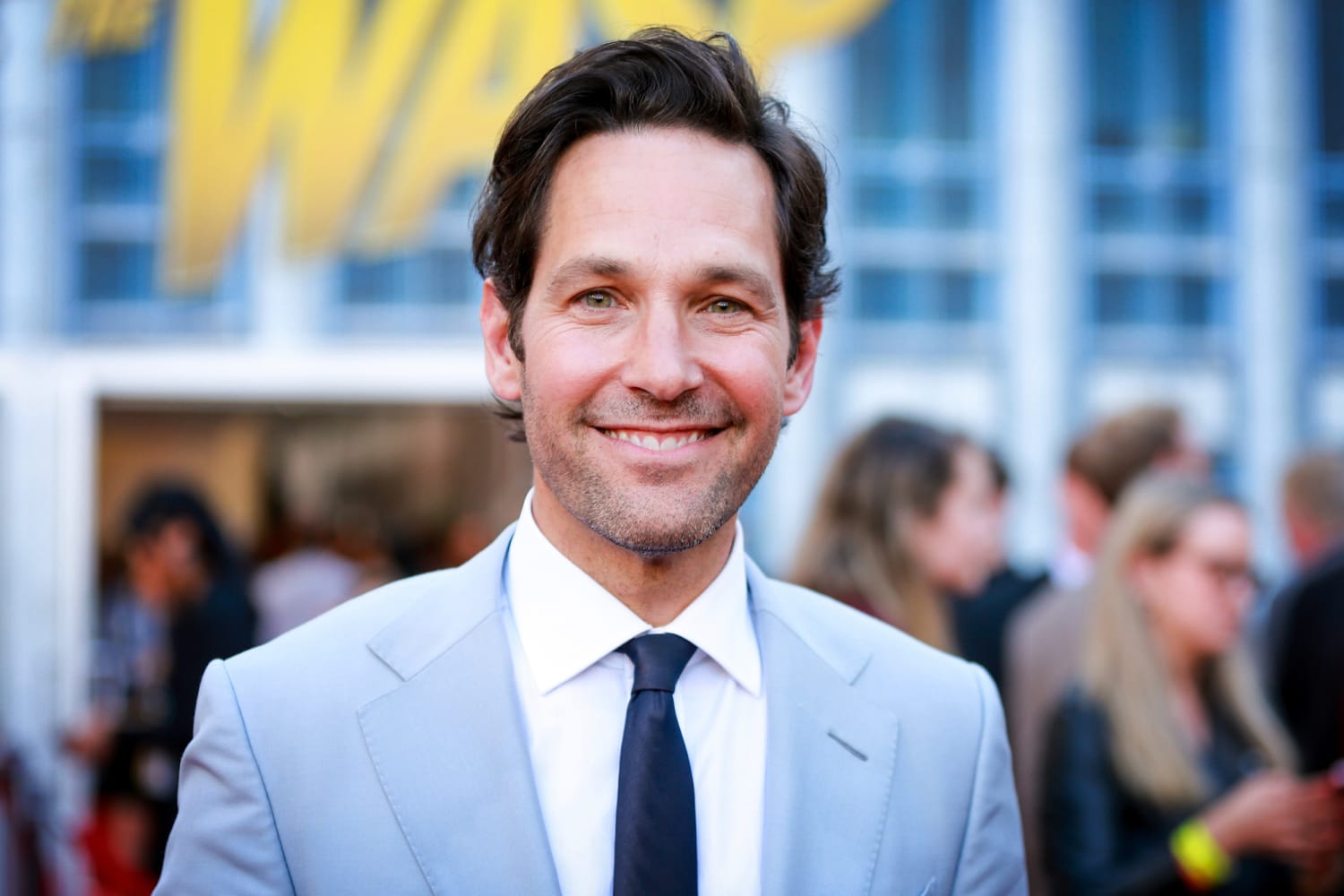 From baiting hearts in the 90s with Clueless and Romeo + Juliet to making us giggle through the 2000s with The 40-Year-Old Virgin and Knocked Up, and finally wowing us all as the Marvel Cinematic Universe's Ant-Man, Paul Rudd —who is 52 years old, by the way — not only seems to be keeping all signs of aging a secret but has no plans of telling when he'd want to slow down as well. He's gone full speed ahead, in fact, all the way to becoming PEOPLE's Sexiest Man Alive for 2021.
The news, which was broken during an extended comedy sketch on Tuesday night's "The Late Show with Stephen Colbert," seemed to have surprised Rudd most of all.
"There's nothing sexier than humility," Colbert said to Rudd after the latter appeared to be disappointed after thinking he failed several "sexiness" tests. "And you passed. Paul, you are the sexiest man alive." Afterward, a shocked Rudd donned a crown, was handed flowers, and brandished with a banner that read: "SEXIEST MAN ALIVE."
Rudd is the 35th person to ever be called Sexiest Man Alive, outdoing his Marvel co-star and rumored winner, Chris Evans.
Speaking to PEOPLE as part of his cover story, Rudd revealed why winning the title comes as a surprise for him.
I do have an awareness, enough to know that when people hear that I'd be picked for this, they would say, 'What?' " the actor told PEOPLE. "This is not false humility. There are so many people that should get this before me."
Rudd, who is married to his wife of 18 years and with whom he shares two kids, is more than happy to revel in his domestic life. "When I think about myself, I think of myself as a husband and a father, like I'm that," he says. "I just hang out with my family when I'm not working. That's what I kind of like the most."
Nonetheless, Rudd plans to squeeze every bit of glory from being the world's most gorgeous as his friends "give him grief" for it.
"I mean I'm going to lean into it hard. I'm going to own this. I'm not going to try to be like 'Oh, I'm so modest.' I'm getting business cards made," Rudd told the publication.
"I'm hoping now that I'll finally be invited to some of those sexy dinners with Clooney and Pitt and [Michael] B Jordan," he adds in his signature jest. "And I figure I'll be on a lot more yachts. And I'll probably try to get better at brooding in really soft light. I think this is going to help me become more inward and mysterious. And I'm looking forward to that."
He appears in the forthcoming film Ghostbusters: Afterlife and is set to star in the upcoming miniseries "The Shrink Next Door," which debuts on Apple TV+.
Art Daniella Sison