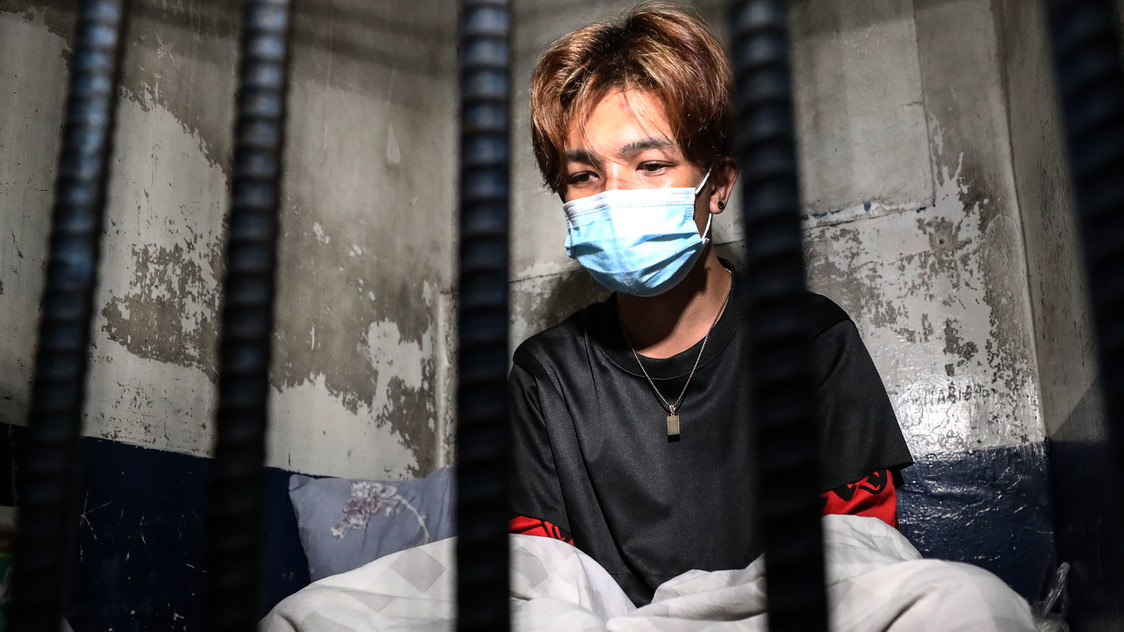 On Wednesday morning, the population woke up to photos of Xander Ford, Marlou Arizala in real life, locked behind bars. Everyone rejoiced as the online personality appears to have gotten his comeuppance after his several audacious showcases on and off the web.
A day later, news reports came out explaining the reason for his incarceration: he allegedly violated Republic Act 9262 or the Anti-Violence Against Women and their Children Act of 2004. The case was filed by his former girlfriend, who came forward with complaints that Xander was "physically hurting her" and "forcing her to have sex with him" which came to light as early as last June, according to a report by CNN Philippines.
To many, prison time was Xander's last punch line. But while we poke fun at the fact that he was sent to jail, let's not miss the chance to learn what Xander Ford should learn while he's there: an apology doesn't equate to accountability.
"Sa ex-girlfirend ko, alam ko parehas tayong nasaktan sa mga nangyari sa atin. Alam ko nakikita mo ito, kahit wala akong ginawa pagsisisihan ko na lang. Gusto ko lang (makaalis) kasi magpa-Pasko na. Alam mo naman 'yon sina Mama, hindi niya 'yon kaya na ganitong makikita ako. Sana maisip mo rin, sana mapatawad mo ako. Sana magkaayos naman tayo. Pag-usapan natin ito. Willing naman akong makausap ka. Pangako ko sa 2021 sobrang laki nang ipinagbago ko. Alam ko naman na masaya ka na ngayon. Alam ko rin na okay ka na. Sana maging masaya ka na rin para sa akin. Sana magkaayos na tayo. Humihingi ako ng sorry sa iyo," Xander Ford said after being arrested, according to an ABS-CBN News report.
That's a lot of guilt-stricken words from someone who's been accused of physical abuse twice.
Then again, that's the thing: he could do it a thousand times, apologize a thousand times, and do it again the next time he could. Such are the attitudes of chronic abusers. Apologies only start to be of substance if the person saying it is made accountable for their crimes and are mandated to change their behavior. If we're being honest, serving jail time should be the first of Xander's concerns.
And here comes the gut punch: even if he, a toxic person, turns over a new leaf, that doesn't magically entitle him to the woman's attention just to prove he's changed. If a person chose to change just to "earn" someone's forgiveness, then they didn't really change their behavior, they just changed targets.
People can forgive and still press charges, and people can be happy for others without ever wanting to talk to them again.
Remember, accountability isn't just an apology, and forgiveness doesn't entitle friendship. At the very least, we can thank Xander for letting us see this lesson.