The Spider-Man love magic lives on!
Ever since Marvel brought the famous web-slinging superhero into its vast universe, fans have been clamoring for Spider-Man co-stars Tom Holland and Zendaya to confirm their off-screen romance. Well, it seems that they finally have their wish granted — the two were recently spotted sharing a sultry kiss inside a car in Los Angeles last Thursday, July 1, sparking romance rumors anew and sending all of social media into a crazy frenzy.
The now-sensational smooch was posted by Page Six, who also caught a photo of the two laughing and playfully interacting inside the car.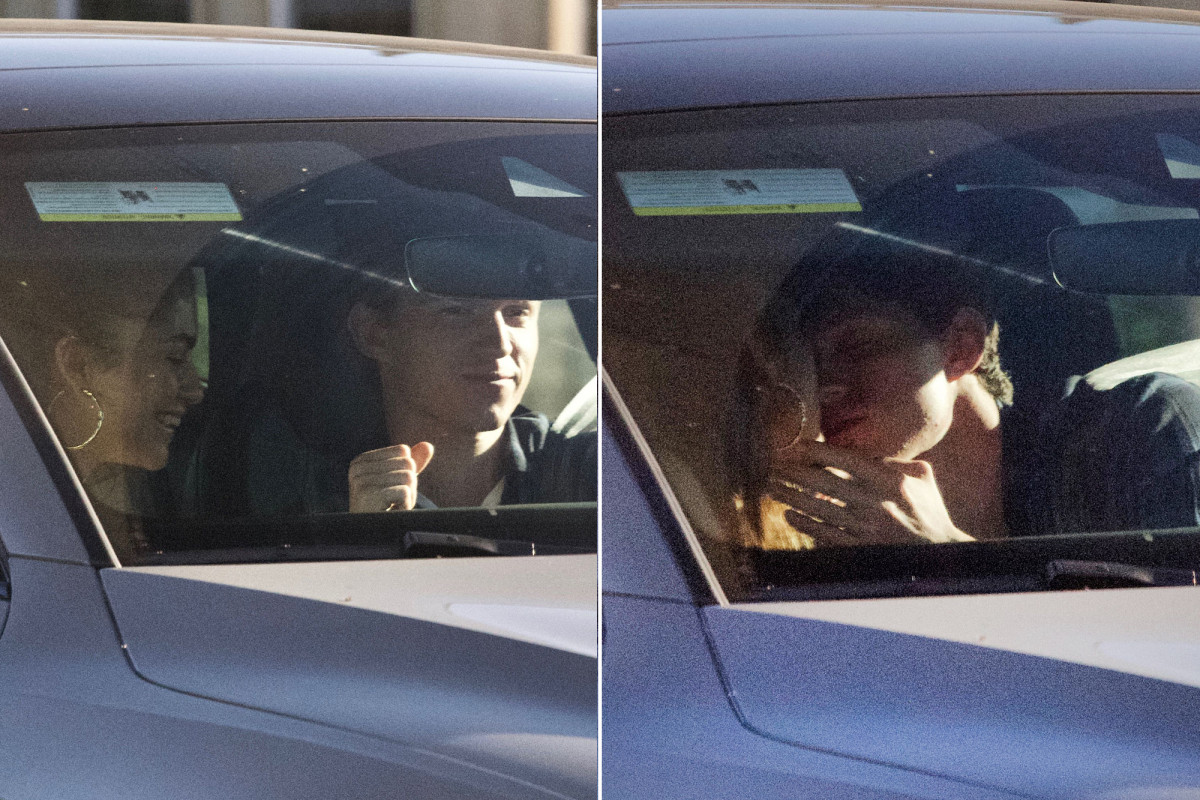 And just like that, the "Tomdaya" ship has sailed a second time around.
Rumors of a romantic link between the two have been looping all around social media ever since they were paired up for 2017's Spider-Man: Homecoming, where they played love interests Peter Parker and Michelle Jones. Their bond only grew stronger when they reprised their roles in the subsequent film, Spider-Man: Far from Home and will continue to do so in the upcoming third installment, Spider-Man: No Way Home.
While the Spidey stars are yet to go on record regarding their relationship, fans have been way ahead of the news by lauding the lovebirds — and of course, MCU stans have to make their meme-shaped blessing of the couple extra special (poor Jake Gyllenhaal!).
Some die-hard Spider-Man fans have also sensed a fascinating pattern for all the actors who have donned the spandex suit. In 2002, Tobey Maguire and Kirsten Dunst started dating right after Sony's first Spider-Man was released. Sadly, the two split just before getting back on set for the subsequent films.
Then, Andrew Garfield and Emma Stone, who shared a couple of The Amazing Spider-Man films, suffered the same fate when they made things official in 2012. They would call it quits in 2015, after various spells of speculation that they have been taking a break.
Should Tom and Zendaya become more than just an item, fans ought to hope hard that the love doesn't end when the franchise does. After all, both have been vocal about sharing a genuine friendship. The Euphoria actress had once revealed to Variety that Tom is "literally one of her best friends," due to the massive amount of time they spend together doing press tours.
Now that they've locked lips, it's just a matter of time before either of them puts a label on it!