They won Superhero of the Year, Musician of the Year, and Athlete of the Year, respectively.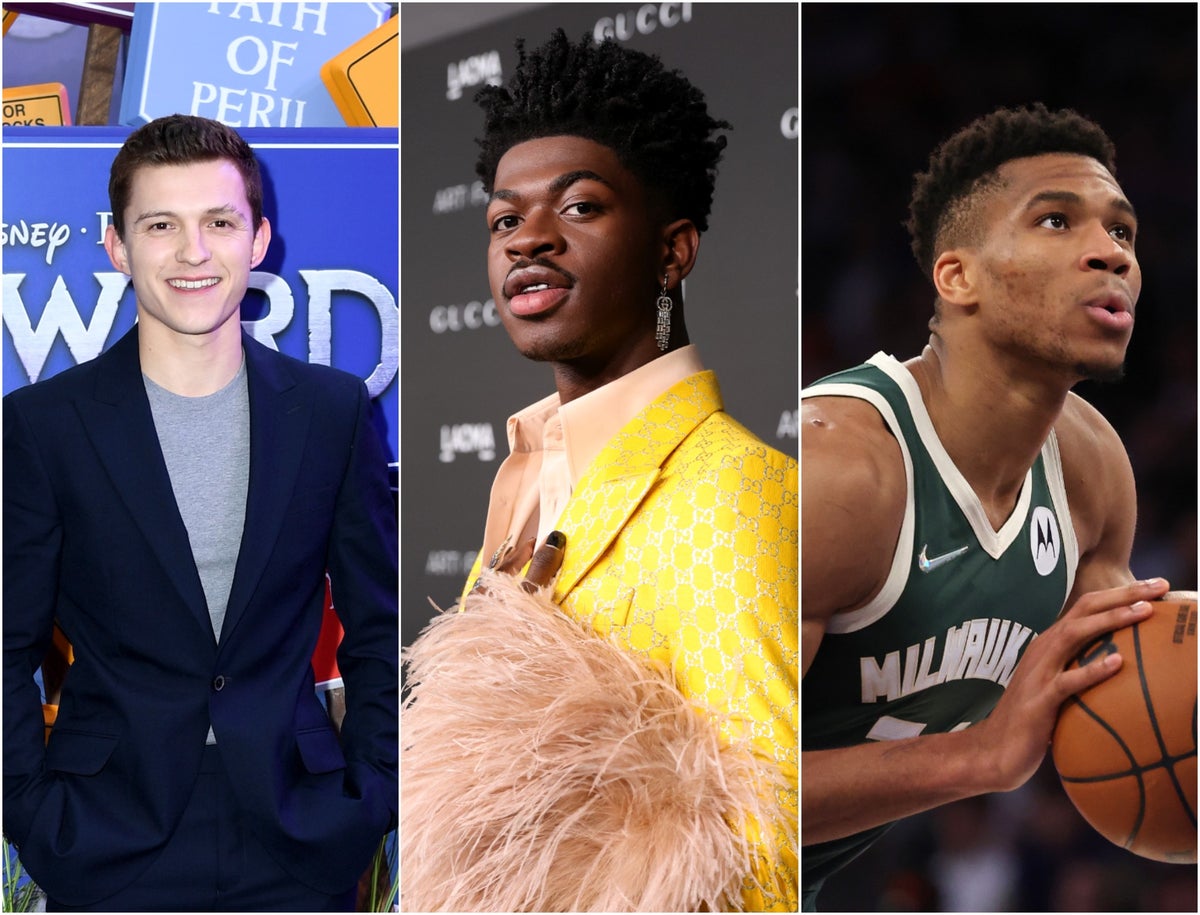 For its 26th annual Men of the Year issue, GQ unveiled Tom Holland, Lil Nas X, and Giannis Antetokounmpo as this year's Men of the Year whose "biggest and most heroic impacts all share a common trait: bravery."
"We feel that bravery is the most important and timely asset of this moment, and are calling 2021 The Year of the Brave," wrote GQ Global Editorial Director Will Welch. "So we looked across the culture for people who embody the spirit of bravery, starting with the three cover stars that we're announcing here."
GQ also revealed the three covers featuring Holland, Nas X, and Antetokounmpo on Monday, November 15.
Tom Holland, who leads the charge in the forthcoming Spider-Man movie from Marvel, was aptly named "Superhero of the Year" by GQ for "honoring the role of Spider-Man so completely that he might actually have become bigger than Spider-Man."
Taking on the role of Spider-Man in the mega-successful Marvel Cinematic Universe is what really turned Holland into a household name. Now, he's all set to swing into this third solo outing and his sixth film overall under the Marvel banner, while spreading his wings and branching out with his new role as Nathan Drake in the feature film adaptation of the video game Uncharted.
This past year, Grammy winner Lil Nas X has drawn loads of attention for "crafting mega musical hits and pairing them with big pop visual provocations more fearlessly than anyone since Madonna." Real name Montero Lamar Hill, Lil Nas X won the Musician of the Year in the same year his rip-roaring debut album, Montero, hit shelves.
"I do feel like this newer generation of rappers who are coming in, and the ones who are here, are going to have to reshape their thoughts," Nas X shared during his interview with GQ "Because change is happening. There's going to be so many gay rappers. There's going to be more trans people in the industry and whatnot. Ten years from now, everything that I'm doing won't even seem like it was shocking."
For his part, Antetokounmpo was chosen because of his "inspiring" life story, "unrivalled" determination, "preternatural charisma", and his "awe-inspiring performance in this year's NBA playoffs" which won him an NBA Championship this July.
GQ's Men of the Year awards highlight the year's best and brightest across fashion, culture, and politics.