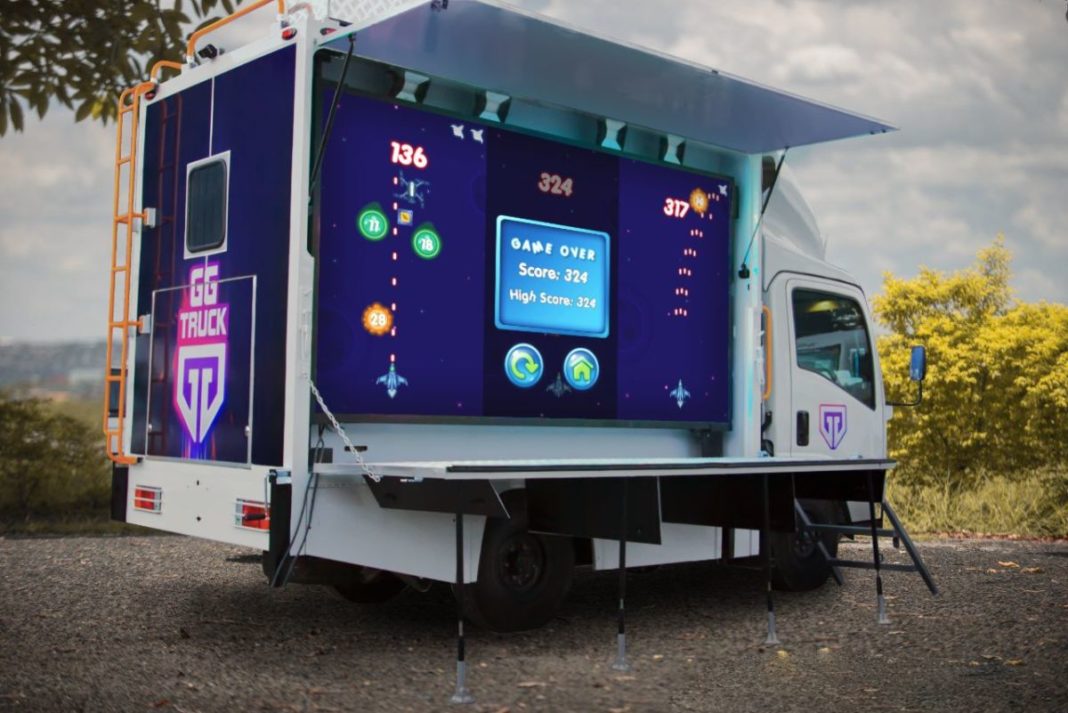 As we adjust to the new normal with more al fresco dining spots and easier work-from-home setups, can we bring the indoor habit of gaming to the great outdoors?
We now have the answer to that: the GG Truck, Southeast Asia's first pop-up gaming track, has arrived in the Philippines with the goal of gamifying all 42,000 barangays and getting millennials and Gen Z kids to enjoy the gaming experience.
Launched by GG COMPANY Inc., the GG Truck comes fitted with a 10-by-6-feet LED screen, a pop-up stage, and a booming sound system for that immersive outdoor gaming experience. It's also equipped with a 500-meter radius Wi-Fi signal, so gamers can connect and play against each other while their matches are broadcast online.
For GG Company Inc. President Ron Castro, the goal is to get more people from different generations to connect through gaming.
"We realized that many brands and organizations struggle to connect with the elusive Gen Z and Millennial market," Castro said. ""For these audiences, gaming has emerged as the new pop culture, and is increasingly becoming the primary means for connection and socialization especially during this pandemic."
"The GG Truck allows brands to offer Gen Z and Millennials relevant and engaging experiences."
The GG Truck can partake in all kinds of events — from barangay functions to on-ground sporting events — to engage your audience in a wide array of more than a hundred casual games and e-games, including the wildly popular Mobile Legends: Bang Bang! and League of Legends: Wild Rift. Yep, now you can play as many games as you want while also getting some sun outside!
Since the truck is deployed to an outdoor destination, GG Company makes sure to comply with minimum health protocols, including the mandatory use of face masks, face shields, consistent social distancing among gamers and staff, as well as frequent sanitation during field demos.
For brands, the GG Truck can also be used for product launches, brand activation, mobile classroom events, media advertising, and live event broadcasts. The company also offers full customization of the truck's skin as well as custom reels and promotions to be featured on the wide LED screen.
To know more about the GG Truck and how you can avail of their services, visit the GG COMPANY website.
(images from GG COMPANY Inc.)