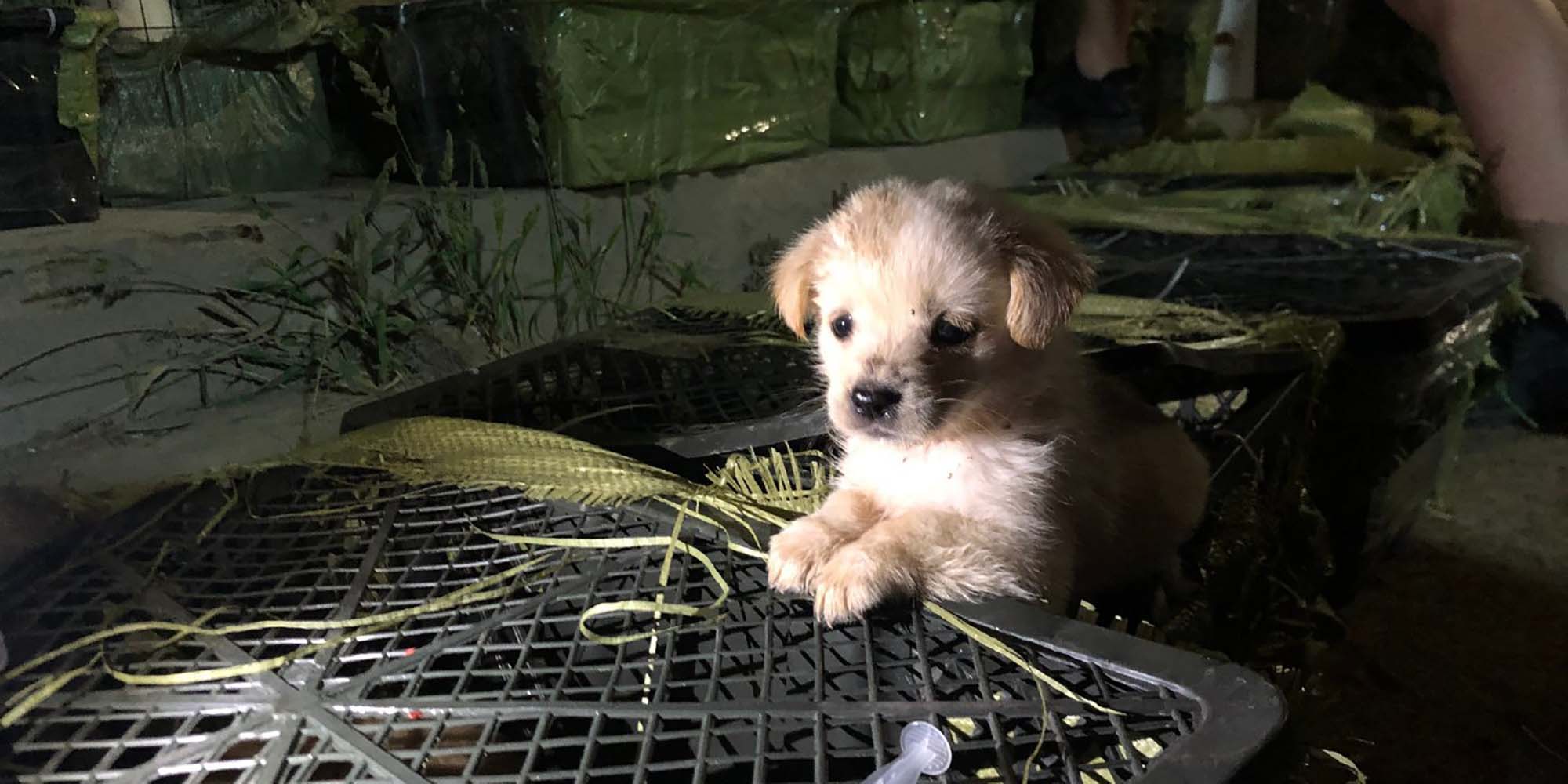 China's mail-order pets inside mystery boxes sell for cheap, but the deal isn't that great for the distressed cats and dogs.
Earlier this month, BBC reported that Love Home Animal Rescue Centre, an animal rescue group in China intercepted a courier truck carrying 160 dogs and cats, all under three months old. Some had been declared dead inside their sealed crates. A video of the stoppage surfaced on Chinese social media site Weibo, where crates wrapped in plastic bags were seen stacked up to the truck's ceiling as cries of several cats and puppies roared inside.
"Once the doors of the van close, the animals in it will definitely be suffocated to death," Chen Yulian, founder of the animal center lamented. Chen also said that the courier service purposely neglect to feed the animals so they don't defecate during transit. If animals died on the way, the courier service would just dump the bodies on roadside, Chen said.
Mystery box mania
The illegal transport of the animals was part of China's infamous "blind box" sale online. In recent years, buyers have bought into the crazy of mystery boxes, where popular brands send customers an unknown array of goods and social media influencers un-box them with much anticipation.
Blind boxes that include pets, however, have taken the thrill out of the mystery.
According to China Youth Daily, for just 20 to 30 yuan (about P150-250), one can buy a pet mystery box from Chinese sites like Taobao and Pinduoduo, not knowing what type of animal they get until it reaches their doorstep. It might be a dog or a cat, but sometimes it can also be rats, lizards, or tortoises, presumably shipped in the same way as those that were recently intercepted.
Perhaps part of the grim mystery is the pet's condition upon arrival. According to CNN, some buyers have reported that the pets they have gotten were either "dead or dying from suffocation or starvation." Some appeared dirty, sick, and low-spirited, then died just days after.
According to China's Postal Law, the transport of live animals is strictly prohibited. However, this phenomenon where animals are illegally hauled in secret has sparked calls for stricter regulations regarding online trade and live transportation.
"Both buyers and sellers should start from their hearts, have more goodwill and more respect for life," state-run news agency Xinhua stated, calling blind boxes "desecration of life." It also called for courier companies and e-commerce platforms to "strengthen self-examination and self-correction."
"Resolutely resist blind pet boxes! Boycott live transportation!" Love Home Animal Rescue Center demanded on social media.