Now is really a good time to be a PC gamer.
If even gaming is getting a bit stale for you this long into the pandemic, then worry not: we bring three massive announcements from different corners of the industry. We're betting the gamers who grew up in the 2000s are going to love these!
Square Enix brings classic Kingdom Hearts to PC
Finally, the massive mash-up game is no longer exclusive to consoles. As announced during Epic's livestream on Thursday, Square Enix is bringing Kingdom Hearts to the PC for the first time as an Epic Store exclusive starting March 30th.
Titles coming to Epic's digital store include Kingdom Hearts HD 1.5 + 2.5 Remix, Kingdom Hearts HD 2.8 Final Chapter Prologue, Kingdom Hearts 3, and Kingdom Hearts Melody of Memory.
Kingdom Hearts HD 1.5 + 2.5 Remix will sell for $49.99 (around P2,400) and will include Kingdom Hearts Final Mix, Kingdom Hearts Re:Chain of Memories, Kingdom Hearts II Final Mix, Kingdom Hearts Birth by Sleep Final Mix, Kingdom Hearts 358/2 Days, and Kingdom Hearts Re:coded, the last two boasting HD remastered cinematics.
Kingdom Hearts HD 2.8 Final Chapter Prologue will sell for $59.99 (around P2,900) and will include Kingdom Hearts Dream Drop Distance HD, Kingdom Hearts 0.2: Birth by Sleep — A Fragmentary Passage, and the movie Kingdom Hearts χ Back Cover.
Lastly, Kingdom Hearts 3 and Kingdom Hearts Melody of Memory are both priced at $59.99.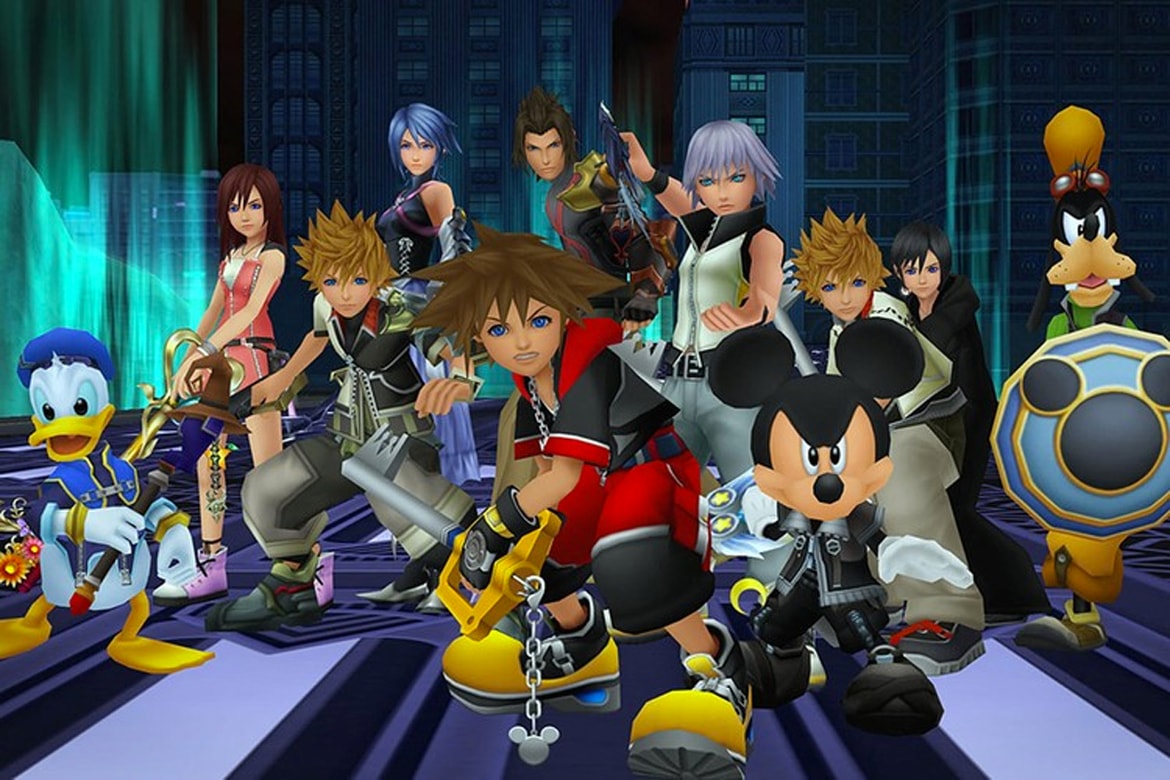 Famous for its long-running lore, the sprawling Kingdom Hearts saga is a crossover between Square Enix and Disney and was first released in 2002. It follows Sora's journey with a cast of Disney characters as he explores Disney-inspired worlds and battles against the forces of darkness.
Diablo II: Resurrected gets a refreshed gameplay
The devils of Hell return with a much more defined look after 20 years with Diablo II: Resurrected.
At its core, the highly influential hack-and-slash looting game is staying the same. What's changed, according to Blizzard, are the entirely new "physically based rendering" of animations, models, textures, dynamic lighting, and visual effects. It will also boast an upgraded Dolby 7.1 surround-sound mastering of the original sounds. Cut scenes are also remade, so say goodbye to the grainy D2 cinematics of the past.
Only minimal changes have been made regarding the game's premise. Auto-looting and QoL (quality of life) upgrades are now optional, and the item cache will now be shared across all your characters (so long, mules). Modding will still be allowed. Though, given Battle.net's tighter modern security, some .DLL supplements might not work like they used to.
Perhaps the only downside of the PC-standard game is that it still won't support modern features like couch co-op play and cross-play. At least we have something to keep us busy until Diablo 4's release, whenever that is.
Diablo 2: Resurrected comes to the PS4, PS5, Xbox One, Xbox Series X/S, Nintendo Switch, and PC, though it doesn't have a 2021 release date yet. The base game will sell for $39.99 (around P1,900), while the Prime Evil Collection will cost an added $20.
A remastered Legend of Mana will be PC-playable
The original 1999 PS1 exclusive from Nintendo is also getting a graphics overhaul. As announced on Sunday's Nintendo Direct presentation, Legend of Mana will be remastered for both the PlayStation 4 and the Nintendo Switch, along with some other cool new features.
Aside from shifting from pixels and polygons to a sleeker HD look, the remastered version will also come with a reworked soundtrack, and a redraw of all character artworks. There will also be a gallery mode that includes all the original game's illustrations, and a music mode where you can listen to all the tracks from the original game.
In terms of gameplay, Legend of Mana HD will have optimized menus. It will also have an added option to toggle off enemy encounters, as well as a "save anywhere" feature and an auto-save function, so you can explore and backtrack without the fear of losing progress.
They're also implementing the mini-game, Ring Ring Land, into the remaster. In this mini-game, players can easier obtain rare items that are otherwise difficult to get in the main game.
Legend of Mana HD will be available on Switch, PS4, and finally, on PCs via Steam for $29.99 (around P1,450).
Who else cracked their fingers after watching the games' trailers?