As cool as shooting videos from your shades may sound, the tech also raises some serious privacy concerns.
On Sunday, Facebook and Ray-Ban unveiled Ray-Ban Stories, a revolutionary pair of smart glasses that, in layman terms, is essentially Facebook on your literal face. They let you listen to music, make calls, take photos, shoot videos, and share them on your social media — all straight from your sunglasses.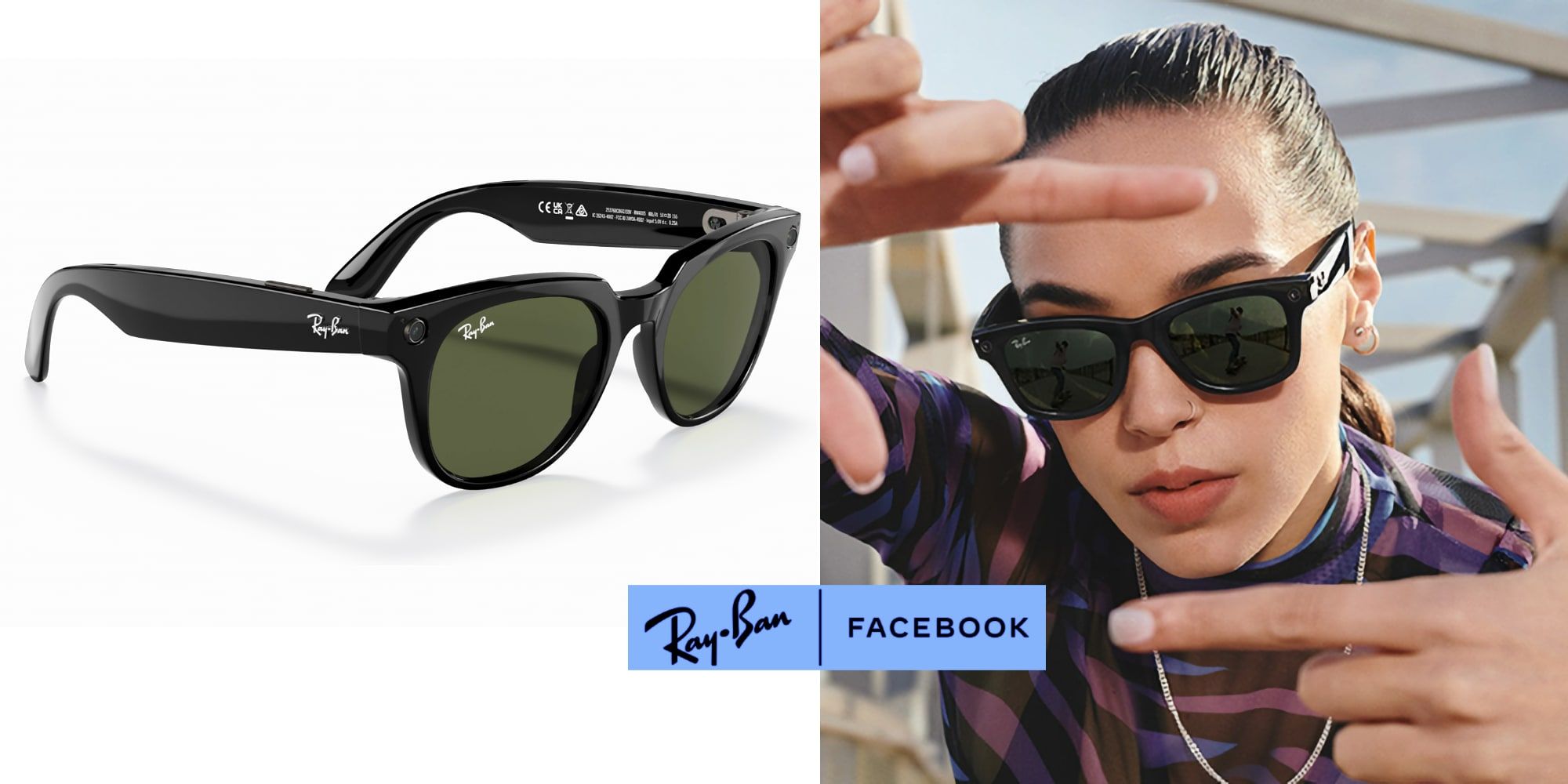 With features akin to its predecessor Google Glass, the Ray-Ban Stories are designed with two 5-megapixel cameras equipped to take photos and record videos for up to 30 seconds. To capture a moment, the wearer can either click the capture button on the frame or call on Facebook Assistant to do the deed for them.
Meanwhile, the glasses' open-ear micro speakers allow the wearer to listen to music or podcasts, while its three-microphone audio array and background noise suppression algorithm both ensure that the sound of their voice during calls is clear, crisp, and rich. There's also an integrated touchpad on the frame's arms that lets the wearer control the volume and play or pause media content.
Here's where the gadget gets gratuitous: through the new Facebook View app, the wearer can also import said media content to edit and share them to Facebook, Instagram, TikTok, WhatsApp, and other social media platforms.
The Ray-Ban Stories packs all of its abilities within all five grams of Ray-Ban's original wayfarer design. Not compromising aesthetics, the cool new shades come in 20 variations among three frame styles — Wayfarer, Round, and Meteor — and five colors and four lens options such as clear, sun, transition, and prescription. A pair starts at $299 (about P15,000).
Even after all these futuristic features were bared, tech critics remain skeptical of the smart glasses' security guarantees. According to Facebook, the Ray-Ban Stories include an LED light on the side that blinks when the camera is on, a feature that the social media platform claims will protect people's privacy by giving them a heads up that they are being filmed.
For tech critics, such features could very easily be bypassed by simply covering the light. Some have also cited Facebook's way of handling data in the past, which, to remind readers, is hardly impressive.
Overall, the consensus among experts seems to be that Facebook still has a long way to go in convincing people that wearable tech does not, in fact, track their day-to-day activities.