For Filipinos, 2020 wasn't just troubling, it was confusing. In a year that saw the first pandemic in almost a century, people got thrown into a chaotic mess of jargons and lingos that soon became the markers of the year's biggest moments. If "czar" is now part of your vocabulary (and are cringing over our obsession with the term), then you'd know what we're talking about.
As a unique way to look back to the year that was, here are the 12 most talked-about terms and phrases that we had to learn to make sense of stuff across 12 months.
1. "Phreatic"
(adj.): of, or relating to, or being an explosion of steam resulting from groundwater getting heated by magma, and joined by ash, rock, and volcanic bombs
It's okay if you don't know or have forgotten what this means because honestly, Taal Volcano's eruption feels like a lifetime ago. But nope, it was the first chapter in a long book of 2020's bullsh*ts.
Taal Volcano's phreatic explosion was its first after being dormant for 43 years. Its ashes completely covered the adjacent towns of Talisay, Agoncillo, and Lemery, and even reached some parts of the Ilocos region.
Due to ashes permeating the air, we all had to wear face masks so we wouldn't inhale the particles. Little did we know that that was our general rehearsal for what came next.
2-4. "COVID-19"/"asymptomatic"/"frontliner"
Honestly, we can include at least a handful more medical terms that this pandemic pushed us to memorize. Community transmission? Immuno-compromised? Infection rate? We could go on.
All these were added to our everyday enunciations last January 30 when a 38-year old Chinese woman who flew from the epicenter of the disease in Wuhan, China, was confined in Manila's San Lazaro Hospital. This would be followed by the first-ever confirmed death ever record: a 44-year old Chinese man who tested positive for the COVID-19 virus.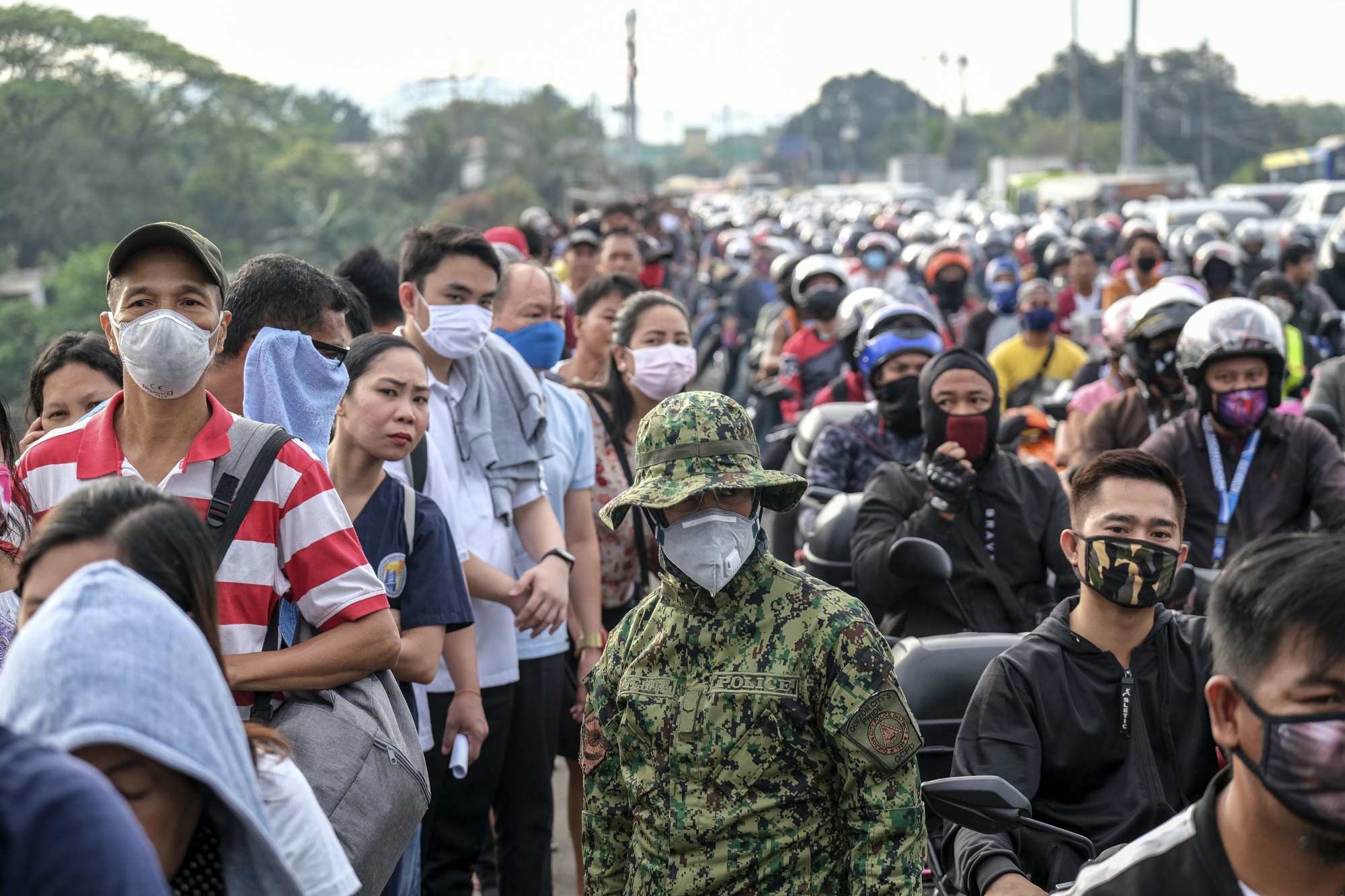 Today, the number of COVID-19 cases in the Philippines is reported to be at 472,532, with 23,793 active cases, 9,230 confirmed deaths, and 439,509 total recoveries. What's worse is that a new strain of the virus has been discovered in the UK. Presumed to be more transmissible, this new strain has already prompted travel bans all over the world.
Don't worry, we're catching up: as of December, Duterte has finally realized that mass testing is necessary. Internet Explorer is quaking.
5 "GCTA"
a.k.a Good Conduct Time Allowance: as per R.A. 10592, the provision of sentence reduction afforded to prisoners who exhibit good behavior in prison
Does the name Antonio Sanchez ring a bell? Earlier this year, the convicted rapist-murderer and former Calauan City mayor reportedly walked free after racking up enough GCTA incentives to cover his sentence last August.
The story went viral for two reasons: first, because then-Bureau of Corrections chief Nicanor Faeldon retroactively applied the GCTA law to Sanchez's favor when he was proven to have smuggled shabu into prison; and second, because Sanchez, guilty of the rape and murder of UP Los Baños students Eileen Sarmenta and Allan Gomez, was living in a comfortable cell, replete with air-conditioned rooms and a flat-screen TV, according to a 2015 report.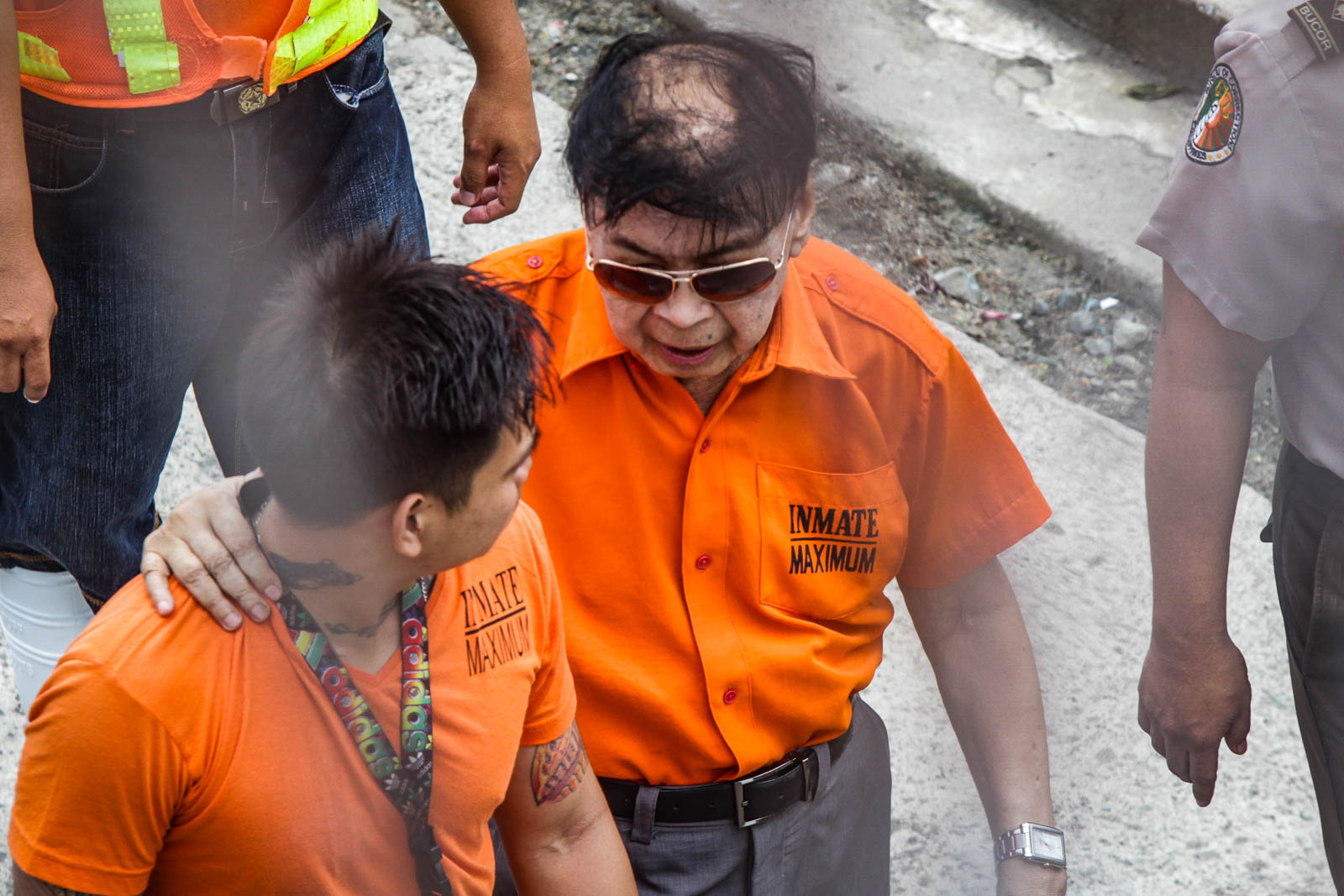 If this is how the law bends for convicted criminals, no wonder authorities are acting like one out in the open.
6 "Oligarchy"
a form of government in which all power is vested in a few persons, a dominant class, or an exclusive clique
2020 is the only year when we can say that we streamed ABS-CBN's shows rather than actually watched them from a television screen. That's because last July, 11 congressmen voted against granting ABS-CBN a renewed franchise. This is despite the Securities and Exchange Commission (SEC), the Bureau of Internal Revenue (BIR), and the National Telecommunications Commission (NTC) corroborating the network's claim that they have paid their dues and did not violate any laws. All because Duterte reportedly wanted to bring down the country's biggest oligarchy. Insert pointing Spider-Men meme here.
The decision effectively put 11,000 people out of a job in the middle of a pandemic and denied many far-flung areas in the areas their access to prompt and credible news.
7. "Red-tagging"
also called "terror-tagging," it is the malicious blacklisting or associating of individuals or organizations as allies of the New People's Army, thereby identifying them as terrorists.
In retrospect, this term was mainly used twice this year. The first time was last summer, when everyone had an Alien moment and saw alter-egos of themselves on Facebook. These fake accounts, which was found to be linked to the Philippine military. were used to propagate fake news and to falsely label students and individuals as agents of the left.
Then, the act was legitimized. Last July 3, President Duterte signed into law the "Anti-Terrorism Act of 2020," sparking a barrage of backlash and criticism from various sectors of society. With the law in effect, anyone who criticizes the government can be tagged as a terrorist. Take Liza Soberano for example.
Let's not forget how Baby River was unjustly separated from her mother, Reina Mae Nasino, whom the army arrested and detained after claiming she was a member of the NPA and accusing her of the same thing they accused any other activists: possession of illegal firearms and explosives. New year, same story.
8. "Modular learning"
a form of remote learning that makes use of technological implements to guide the teaching of Self-Learning Modules (SLM) which are created based on the Most Essential Learning Competencies (MELCs)
Much to the disappointment of many teachers and students nationwide, the Department of Education insisted to open classes slated last August. The move revealed a lot of the education sector's ills, all of which seemed to boil down to one thing: lack of budget.
In a method that greatly demanded the aid of technological devices, both teachers and students mourned over the lack of smartphones and computers to meet the ends of education. Protests were staged left and right — struggling teachers sat on rooftops as a performance protest against our country's lackluster Internet speeds. Meanwhile, schools launched online petitions to demand academic breaks so institutions can regroup and devise a better approach.
To motivate the sector prior to the opening of classes, Education Secretary Leonor Briones said heroes shouldn't wait until they are ready for war. Well, that didn't age well.
9. "Dolomite"
a sedimentary rock similar to limestone composed primarily of mineral dolomite found in magnesium-rich groundwater basins
COVID-19 got you feeling down and depressed? Don't worry — dolomite is here!
It may have covered only a teeny tiny part of Manila Bay when it launched last September, and it may have cost us PhP389 million in total, but hey, at least our collective mental health was spared in the onslaught of this pandemic.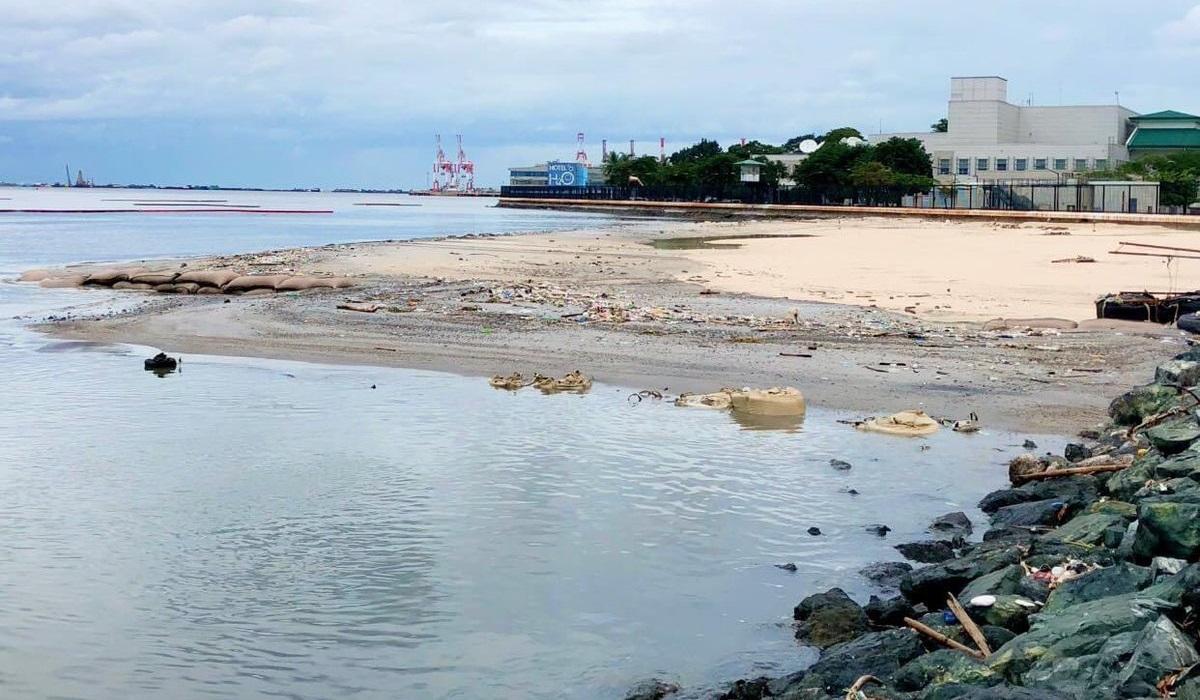 10. "Zoom"
Ask anybody from another year to "zoom" with you, and you might get stared at weirdly.
There is no doubt, 2020 is Zoom's year. It opened the floodgates to many other tech-savvy terminologies that truly reflected the isolated way of life we lived for the past ten months (have you been zumped this quarantine period?).
However, it also gave rise to a new informal illness: zoom fatigue. This unearthed a truth we all already know: that we, as people, build better bonds when we are physically together, when non-verbal gestures are in plain sight, and when we're not fettered by our frustrating Internet speeds. Thus, as much as we love not having to wear work clothes and traversing daily traffic, it still pays our mental and emotional health well to perform in person.
11. "police brutality"
the excessive, unnecessary, or unsanctioned use of force by law enforcement officers against a subject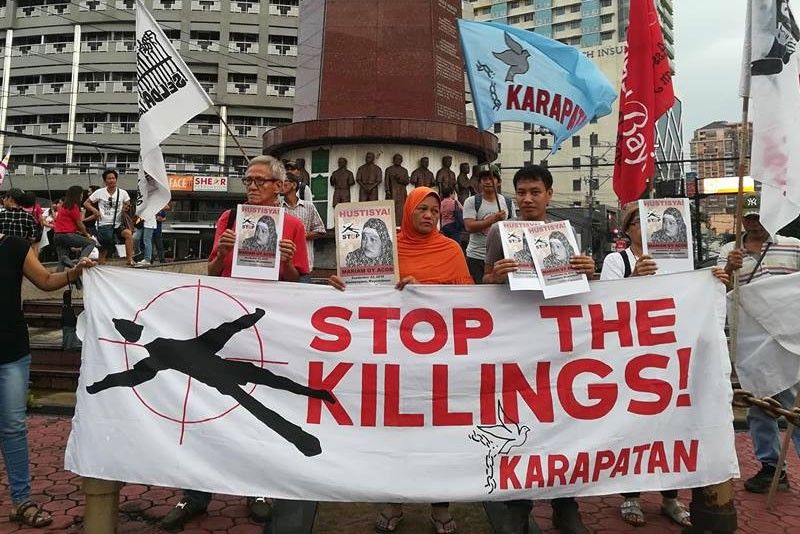 Last December 20, the whole country woke up to the bitter news that an off-duty officer from Paniqui, Tarlac named Jonel Nuezca fatally shot two of his neighbors, Sonya Gregorio, after getting into an altercation with them over the latter being noisy.
Aside from the chilling crime itself which happened in broad daylight, people also cried foul over DILG Secretary Eduardo Año's comment, which the Malacañang supported, that the case was an isolated incident. After the killing of the Gregorios in cold blood, the shooting and subsequent planting of evidence to Winston Ragos' person, and the "collateral" death of Kian delos Santos , Carl Arnaiz, Reynaldo de Guzman and thousands of others during the course of the drug war, even we're wondering what "isolated" really means.
12. "efficacy rate"
The percentage reduction of disease in a vaccinated group of people compared to an unvaccinated group, using the most favorable conditions
As the final month dawned, so did the news that the Philippines has finally struck a deal with Chinese pharmaceutical company Sinovac Biotech to provide vaccines against the COVID-19 virus. However, Senator Panfilo Lacson revealed that the Philippines would have gotten 10 million doses of vaccine from Pfizer had Health Secretary Francisco Duque III not forgotten to submit the documentary requirements for the deal.
Duque "dropped the ball," as Foreign Affairs Secretary Teodoro Locsin Jr. said, and he did so at the most crucial game of his life. Now, the country continues to grapple with the fact that the Philippines is set to acquire a vaccine that reportedly only has a 50% efficacy rate.
And thus, the convoluted saga of the Philippines continues. As we carry on looking for meaning amidst this crazy world while creating new terms of our own as a means to cope (plantitos and plantitas unite!), a few things have remained constant: that knowledge is power against those who gain from our ignorance, and that calling the next person leading a task force a "czar" is utterly pointless.
Happy New Year!