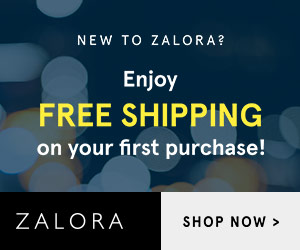 We know what you're thinking– "I'm a guy so I don't need to shop beauty products." Truth is, shopping for products and having a strong beauty regimen isn't exclusive to women. Read on these reasons why you should check out beauty marts and start looking for products that will upgrade your grooming routine!
This is not taboo anymore
Afraid that you'll be the only one doing this? Surprise! There are a lot of men who are beauty mart goers! So, do not be afraid to add serums, eye creams, face masks, toners, and moisturizers in your cart the next time you'll do shopping.
Clear skin will boost your confidence
Having clear skin is essential to men. Not that it will make you look good but it will also help you feel great about yourself. Unclog pores and clear away skin impurities to achieve that healthy and blemish-free skin by using cleanser and toners. After all, who doesn't want clear skin?
Make your skin look younger
You may not be used to applying moisturizers and serums but these are important parts of any skincare regimen. Adding a few more minutes to your grooming time by putting these on can make you look years younger in the long run.
Skin health matters!
Since men rarely keep an eye on their skin, they are more at risk of acquiring skin problems. We know it sounds awful but harmful UV rays can cause sunspots, wrinkles, sunburns, dry patches, moles, and even cancer. That's why it is important for you to shield your skin with products that have SPF, whether it's packed in your daily moisturizer or an additional layer in your grooming habit.
You need to take care of yourself too!
Aside from beauty products, you can also find perfumes, shampoos, and shaving creams in beauty marts. And even if you do not use these products for vanity, you can reap a lot of health benefits from it. There is nothing unattractive to a man who takes care of his body.
Here are some of our recommendations:
COSRX Low pH Good Morning Cleanser
DEAR KLAIRS Supple Preparation Unscented Facial Toner
CLINIQUE Super Defense SPF20 Daily Defense Moisturizer
BELO SunExpert Face Cover SPF40 PA+++ 50mL
Satisfied with these reasons? Go and check out www.thekult.com and get these products now!
—
FreebieMNL is officially on Messenger and Viber! Get first dibs on the hottest deals and discounts and get a chance to win free load and other prizes when you subscribe today! Click here to join messenger! And click here to join Viber!