Now more than ever, we should be more conscious of our daily consumption. One person committing to sustainable solutions may not be much, but small steps are enough if it means influencing more people to do the same.
To start living a life of less waste, here are some items you can use in lieu of single-use products!
Stainless Steel Straw and Utensils Set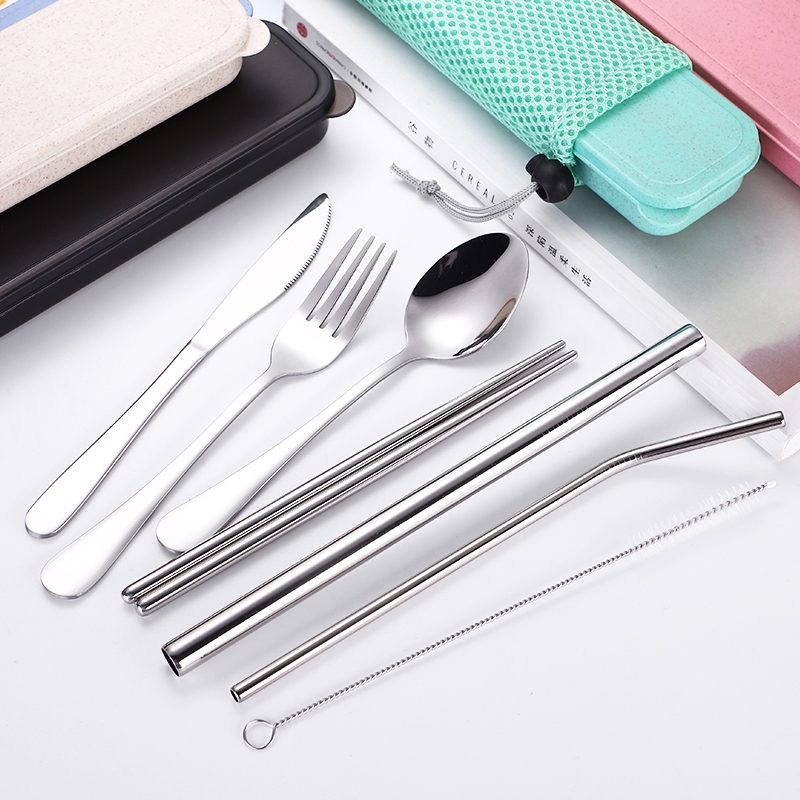 Resorting to reusable utensils and straws whenever we eat out or bring lunch to the office greatly reduces the need to use disposable ones. This utensil and straw set made from washable stainless steel includes a spoon, fork, straight and elbow straw, and a pair of chopsticks. It also comes with a brush to clean your straws with. With fantastic colors to choose from, this set makes lunch that more fabulous!
Avaly 22oz. Stainless Steel Insulated Water Bottle
Bringing your own refillable water container also eliminates the need to use plastic or paper cups repeatedly. What's more, this Avaly Insulated Water Bottle is made of premium-grade stainless steel vacuum that keeps your drink hot or cold the entire day. Its slip-proof, sweat-free body is made with 100% BPA-free so it's safe from wear.
Multi-Functional Canvas Grocery Bag
When going out to do the grocery, it can be wasteful to request multiple plastic bags for your purchases. Luckily, you can just bring your own canvas grocery bag. This handmade and reusable tote bag has six different compartments to separate your groceries. It's lightweight, durable, and washing machine-safe, so you can use it again and again.
TCL Eco-Series LED Bulb
It's important we start our sustainable efforts at home, where we can affect the most change. To optimize our energy expenditure, you can replace your lighting with TCL's Eco-Series LED Bulb. Shifting to LED light bulbs can yield up to 85% savings on the energy you spend for your indoor lighting. They last longer too — a 15-watt LED bulb can last up to 20,000 hours or more than two years!
Akari Rechargeable Battery
Imagine how much toxic materials are released into the environment from depleted batteries that end up in our landfills. Switching to Akari's Rechargeable Batteries helps curb that. Made of nickel-metal hydride, these AA rechargeable batteries provide 1,300mah of power. Once drained, just plug these into battery chargers overnight and they're ready to go again.
Consider shifting to sustainable choices is an investment, because you're really taking care of yourself when you decrease what you dispose to the environment. Ready to make the shift today?
—
FreebieMNL is officially on Messenger and Viber! Get first dibs on the hottest deals and discounts and get a chance to win free load and other prizes when you subscribe today! Click here to join messenger! And click here to join Viber!