After enjoying the many sights, sounds and taste of Osaka, don't forget to take a trip to Kyoto. Japan's former capital boasts of history, culture and the country's unmistakable legacy with its many castles, temples and gardens. Want to do it for cheap? Well here's your luck. Our recommendations are all free.
Fushimi Inari-taisha Shrine
Thousands of bright orange torii gates line the long winding path behind the Fushimi Inari-taisha Shrine, all dedicated to Inari, the God of Rice. Topping off the mesmerizing sight is the presence of dozens of fox statues, a tribute to Inari's adorable and reliable messenger. Don't worry if the hike tires you out — you'll find restaurants as you go along the way!
Yasaka Shrine
Another one of Kyoto's most popular landmarks is the Yasaka Shrine. Within this location is a garden famous for Hanami cherry-viewing parties every spring. During the summer, the place also features the Gion Matsuri, a festival that involves dozens of massive floats. Don't worry about going in the off-season. The hundreds of lanterns scattered throughout the location is also a stunning sight.
For a more authentic feeling, rent out a Kimono and take a walk while wearing this Japanese staple. We promise you the experience will be worth it.
Arashiayama Bamboo Forest
You can find more than one attraction in Arashiyama. The Bamboo Groves is one of the most popular with its path lined with a forest of tall bamboo, which makes for a wonderful walk. Another picturesque area is the Togetsukyo Bridge, Arashiyama's most iconic landmark. If you're looking for a place to view Cherry Blossoms, this is the spot.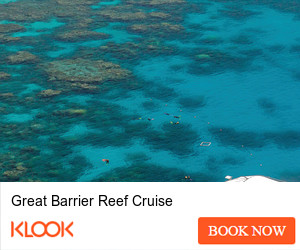 Maruyama Park
Right beside Yasaka Shrine is Manuyama Park. It's main attraction? The gorgeous and majestic Shidarezakura. Known to all as the Weeping Cherry Tree, this mesmerizing sight is a pilgrimage for anyone in love with Kyoto and the country of Japan.
Philosopher's Path
Around two kilometers in length, this stone path is lined with lush greenery and hundreds of cherry trees. Along the way you will find restaurants, boutiques, and some shrines and temples. For cat lovers out there, you can also find tons of beautiful cats around a spot in the Philosopher's Path.
These are but a few options to go to in Kyoto. In a city full of sights, culture and character, travelling on foot or taking multiple cabs is not an option! Consider getting an Osaka Amazing Pass from Klook in order to transfer one location to another with ease. As an added bonus, they're even offering discounts and free admissions on a couple of spots!
—
FreebieMNL is officially on Messenger and Viber! Get first dibs on the hottest deals and discounts and get a chance to win free load and other prizes when you subscribe today! Click here to join messenger! And click here to join Viber!