Love was in the air in 2019 as many of our favorite celebs announced that a baby was on the way. Now, past the worst of quarantine and into the first years of these little infants' lives, we'll get to know a couple of our local celebrity angels.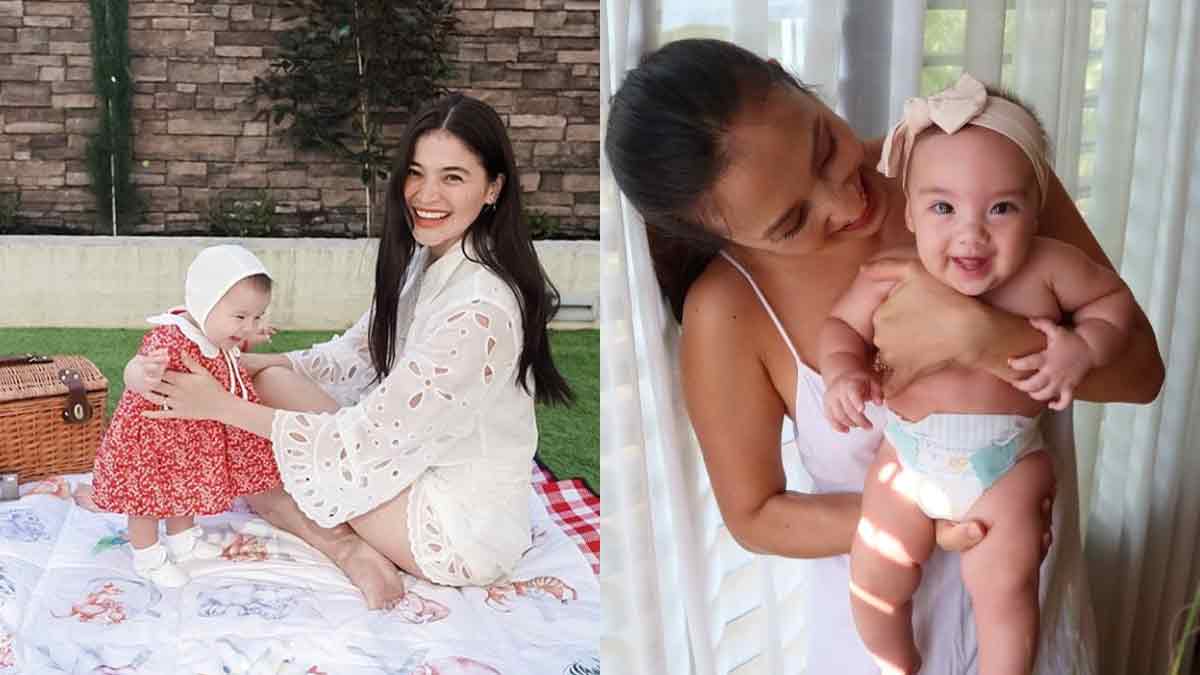 Solenn Heussaff, Nico Bolzico, and baby Thylane Katana
A New Year's surprise, baby Bolzico came into the world exactly on January 1, 2020. The daughter of French-Filipino model Solenn Heussaff and Argentine businessman Nico Bolzico, Thylane Katana sure has a lot of places to call home.
The star of the hectic household is most noticeably like her father, according to Solenn, because she is "loud" and "eats a lot". Sounds like the perfect baby to us!
Anne Curtis, Erwan Heussaff, and baby Dahlia Amélie
Fresh off her first birthday, baby Dahlia Amélie was born to Aussie-Filipino host and model, Anne Curtis and celebrity chef Erwan Heussaff on March 2 of last year. According to Anne, the tiny tot loves to read books and is a big fan of story time.
Recently, Dahlia and her famous mama were able to raise over P600,000 to donate to UNICEF Philippines for her first birthday. What a great first year!
Iya Villania, Drew Arellano, and baby Alana Lauren
Born on July 18, 2020, baby Alana Lauren became the newest (and youngest!) edition to the Arellano clan. "I was so sure it [was] a boy," said Villania of their only daughter.
The family of five is reportedly getting along well, with brothers Primo and Leon fitting pretty nicely into the older brother roles.
Coleen Garcia, Billy Crawford, and baby Amari Jaden
It's Showtime co-hosts, Coleen Garcia and Billy Crawford, welcomed their son Amari Jaden into their home on September 10, 2020. The baby was born through a home waterbirth, a choice Garcia firmly stood by.
Nowadays, you can catch baby Amari traveling with his celebrity parents around the Philippines!
Janella Salvador, Markus Peterson, and baby Jude Trevor
While the pregnancy was kept on the down-low, baby Jude Trevor was introduced to the public by songstress mommy Janella only just this year. He was born on October 20, 2020, making him the youngest of the celeb babies.
Baby Jude spent his first few months in the UK, where his father Markus Peterson originated, and recently touched down in Manila. Hopefully, he'll get to live the best of both worlds!