On Tuesday, Vince Dizon, the country's appointed testing czar and deputy chief implementer of the country's COVID-19 task force, went on record to express his disagreement with conducting mass testing despite the disturbing uptick in COVID-19 cases.
"Lahat po ng eksperto sa Pilipinas at sa buong mundo ay hindi po nirerekomenda ang mass testing ng lahat ng buong populasyon ng isang bansa. Ang kailangan po natin ay risk-based at targeted testing," Dizon said during a virtual press briefing.
With that quote, we were convinced that the bubble that is NCR Plus is actually a fishbowl and the ones in charge have the memory of a goldfish. Because that is exactly what mass testing means when experts clarified it more than a year ago.
To jog everyone's memory, the World Health Organization, together with several other organizations of health experts, have advocated for mass testing coupled with the obedience of strict health protocols at the onset of the pandemic, or as early as March last year.
To communicate such a novel concept to a global population, health authorities have to be void of any discord over the definition of the term. And they were.
The European Center for Disease Control or ECDC defines "mass testing" as the method of "carrying out a high volume of tests for SARS-CoV-2 on individuals […] to identify cases with laboratory-confirmed infection and inform decisions regarding intervention measures" such as prompt isolation and effective contact tracing.
Top medical journals The Lancet and BMJ used different words that point to the same thing.
Mass testing, according to BMJ, is done to "find people with active infection who are asymptomatic or pre-symptomatic so that quarantine, and rapid finding and testing of close contacts, can interrupt spread."
Meanwhile, The Lancet posts that the efficacy of executing mass testing relies on an effective contact tracing program, the "proportion of the population who consistently wear masks," and testing "individuals with a high risk of exposure." That sounds conveniently close to "risk-based" and "targeted," don't you think?
Granted, as we said, it was new back then, so our policymakers were bound to be confused over what health experts meant when they called for "mass testing" early into the pandemic.
Back in May 2020 — already two months after COVID-19 spread to our country — the administration drew flak for admitting that it had no mass testing program in place yet. As a defense, Presidential spokesperson Harry Roque lambasted the term "mass testing" used by its advocates, arguing that no country can test 100% of its population.
To justify its lack of a mass testing program, Roque claimed that the government has been executing an "expanded targeted testing," where they subject all symptomatic individuals, their close contacts, and anyone who enters the border to testing, which, at the time, averaged at 3,000 a day.
Even the top officials of the country's health ministry manifested their disapproval for mass testing. In the same month, the Department of Health Secretary admitted to the press that no such program has been implemented or even planned since the start of the pandemic. He even alleged that "there is no such thing," further mistaking mass testing with "one-is-to-one testing."
Then, two months later, the health ministry finally promotes mass testing to revive the economy. Finally, both agents of health and the law agreed on the meaning and managed to significantly bolster our testing capacities, which now tallies at 45,000 a day.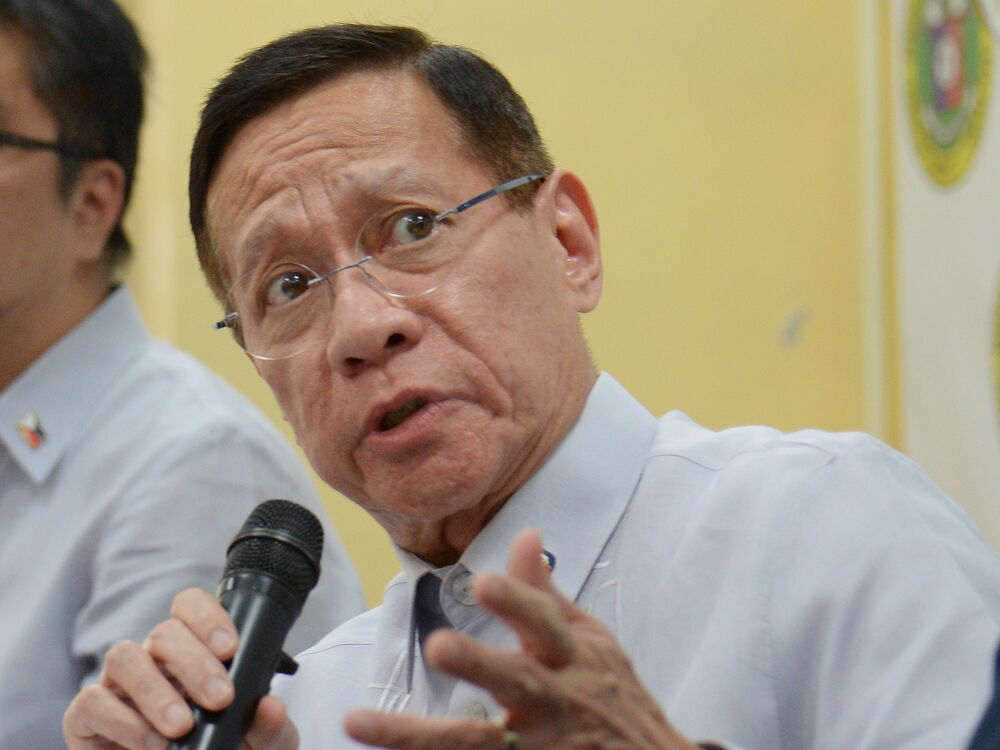 For critics of Dizon's remarks, it's not about having to explain what mass testing means twice, but rather having to explain it amidst an alarming spike in COVID-19 cases, and to a chief implementer who should have understood the concept the first time, no less. People are dying, hospitals are crowding, and our citizens are yet to gain access to affordable, available, and accurate testing.
Dr. RJ Naguit, a spokesperson of Akbayan, argued that instilling confusion over a "twisted definition" does not serve any purpose amidst our fight against the pandemic.
"If this administration continues to fool us by forcing on us a twisted definition of mass testing and insisting they are unable to test more people, the fault lies squarely on their incompetence," Naguit said per CNN Philippines.
"Now is not the time for us to repeat the mistakes of our initial pandemic response, not when Filipinos continue to suffer from the pandemic," he also said.
Indeed, time is of the essence. It's bad enough to let Filipinos go through another wringer with ECQ Season 2; they shouldn't have to lay their hopes onto someone who doesn't understand what we already got wrong the first time.