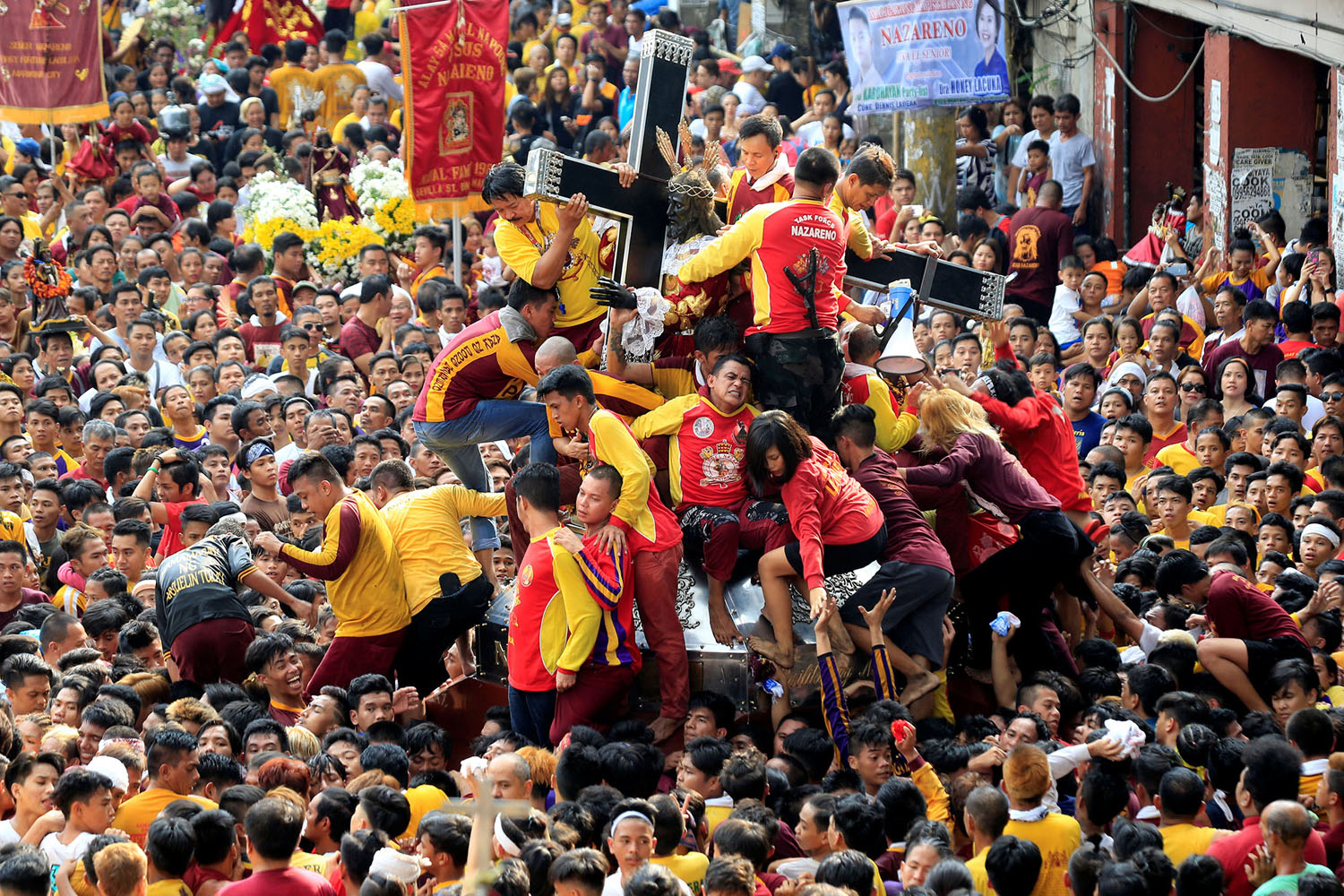 With Sunday masses at only 30% capacity, and with the imminent Simbang Gabi in danger of suffering the same, 2020 has surely been difficult for devout Catholics around the country.
And now, it has become even more difficult with the cancellation of the traditional Feast of the Black Nazarene, also known as the annual Traslacion, on January 9, 2021. This was announced by Mayor Isko Moreno, who said city officials of Manila and of Quiapo Church arrived at the decision due to the ongoing pandemic.
"Maaari pong mapahamak ang ating mga deboto, mailagay sila sa alanganin. There are things that we can't control pero pwede maiwasan. Kung libo-libo ang pupunta, isa lang sa kanila ang maimpeksyon, tapos magkakadikit-dikit pa sila,[…] delikado po," the Mayor added.
Every year, flocks of Black Nazarene faithful come in barefoot to the heart of Manila to follow the transfer of the venerated facade of the Black Nazarene. Millions of devotees try their best to touch the image, also known as "pahalik," as it traverses from Quirino Grandstand to Quiapo Church, believing that it can bring miracles.
With the cancellation of the procession, how will the tradition live on?
Quiapo Church Rector Monsignor Hernando Coronel presents the answer: a public viewing or "pagpupugay" of the Black Nazarene from high up on Quiapo Church.
"The pilgrim image of the Nazarene will be brought up on the balcony of the church fronting Plaza Miranda two weeks before the actual Feast Day. We will place it there [in] the last week of December. It will be on display for two weeks so people will have more time to venerate," says the rector.
This alternative not only takes the pandemic into consideration but also the accidents that result from the devotees' aggression. This year's procession racked up almost 500 cases of minor injuries due to people violently pushing their way just to come in contact with the Black Nazarene image.
"I also want to remind the faithful that their petitions will still be heard even if they don't get to touch the image," Coronel added.
Fortunately, the Catholic faithfuls have been compliant, and that's probably for the best. Sometimes, traditions need to change not so that there are fewer rituals to adhere to, but so that more people get to practice their faith.