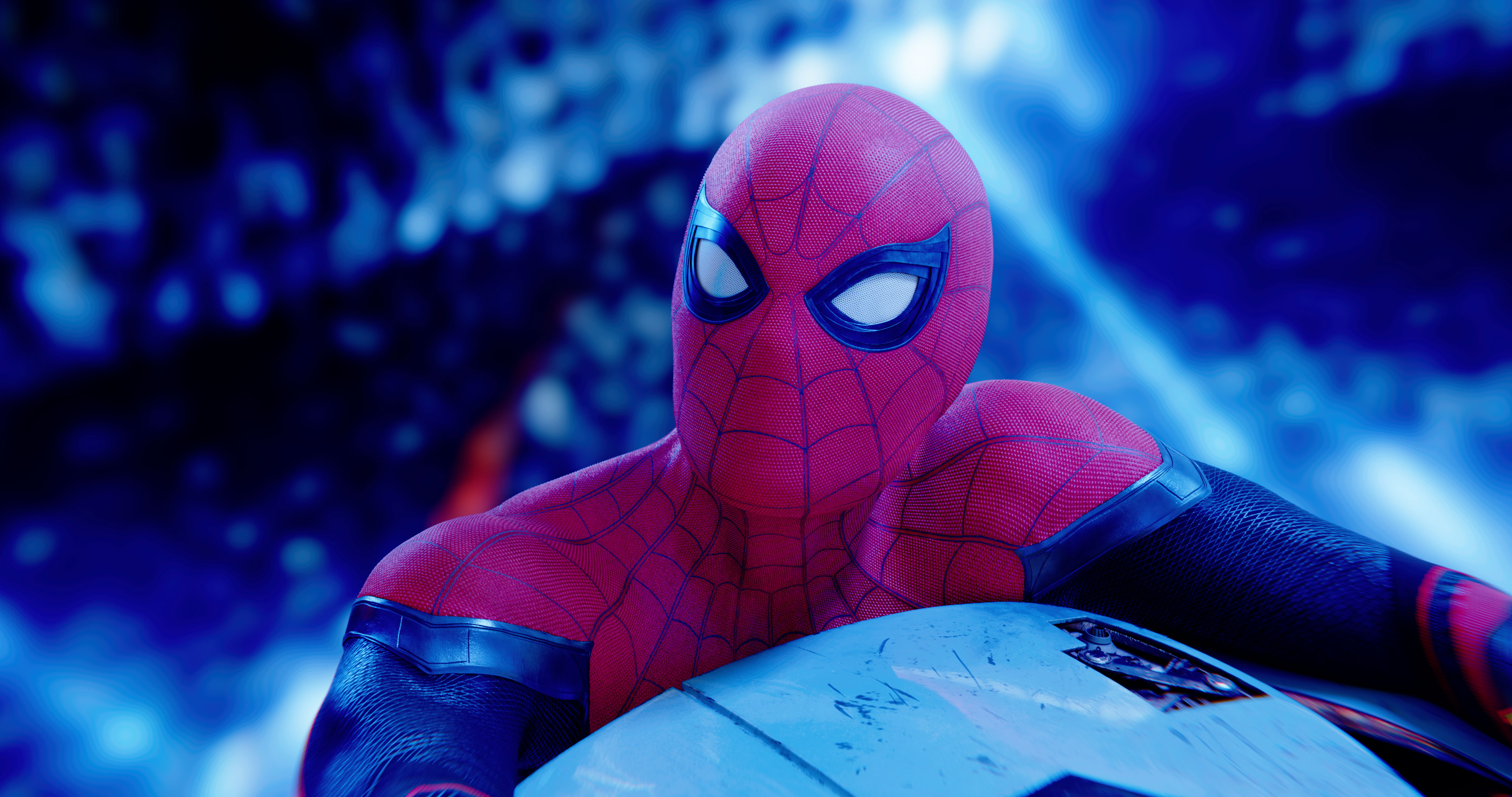 Tom Holland, the third actor to don the Spider-Man suit, and the first actor to spoil every superhero movie he's been in, does it again as he shares a first-ever look at the friendly neighborhood superhero in the third installment of Holland's Spider-Man movies:
The actor, donning the similar outfit he wore for the first two films, shared this photo with one not-so-subtle addition: a white PPE face mask.
"Wear a mask, I'm wearing two…," Holland's caption read.
At least this time, Sony sanctioned Holland posting a photo from the set, so he's in the clear. In fact, Sony Pictures reposted the photo, as well as by Marvel-run Spider-Man: Far From Home Twitter accounts.
All these seem interesting. Enthusiastic Marvel Cinematic Universe (MCU) fans have been pretty engrossed after announcements have been made about Benedict Cumberbatch's Doctor Strange joining Spider-Man in this latest movie. Then, they upped the ante by announcing that Jamie Foxx's Electro, the villain in The Amazing Spider-Man 2, and the bad guy to Andrew Garfield's Spider-Man, was also confirmed for the movie.
These two tidbits of information seem to align with the theory that a "multi-verse" is coming soon, hopefully tying together the tales of the three Spideys: Tobey Maguire, Andrew Garfield, and Tom Holland.
While Holland's photo hardly tells us anything about the plot of the still-untitled Spider-Man 3 movie, the fact that Sony re-posted it is enough to keep Spider-Man fans on the edge of their seats.
Would you like to see the three Spider-Men actors cross paths in the future?