With Space Jam 2 drawing near, everyone's getting nostalgic remembering their Looney Tunes faves. And one of the most memorable characters that we know and love from the franchise is Lola Bunny. So, it's no surprise that the people behind the sequel casted an equally iconic star to voice Lola: Zendaya.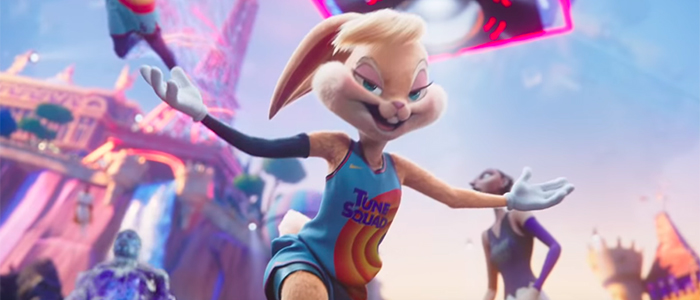 The Space Jam: A New Legacy trailer just dropped last weekend, and with it came the news that Zendaya was tapped to voice Lola Bunny. The beloved Emmy-winning actress joins a cast that's already stacked with other household names, including LeBron James as the lead.
While there's so much to unpack about the sequel and the differences it has with the first movie that was released 25 years ago, one of the changes that made headlines was the ones concerning Lola Bunny.
Director Malcolm D. Lee pointed out that, in the first film, Lola Bunny's design – with the emphasized curves and the basketball uniform that was way more revealing than her male teammates' – and character was "very sexualized" and that he wanted to change that. "Lola was not politically correct," he said. "[The costuming] just felt unnecessary, but at the same time there's a long history of that in cartoons."
Lee also emphasized it wasn't just about aesthetics. "This is 2021. It's important to reflect the authenticity of strong, capable female characters," he says. "We reworked a lot of things, not only her look, like making sure she had an appropriate length on her shorts and was feminine without being objectified, but gave her a real voice. For us, it was, let's ground her athletic prowess, her leadership skills, and make her as full a character as the others."
Check out the new Space Jam: A New Legacy here: