The British band earlier claimed they would call it quits once they release their 12th album.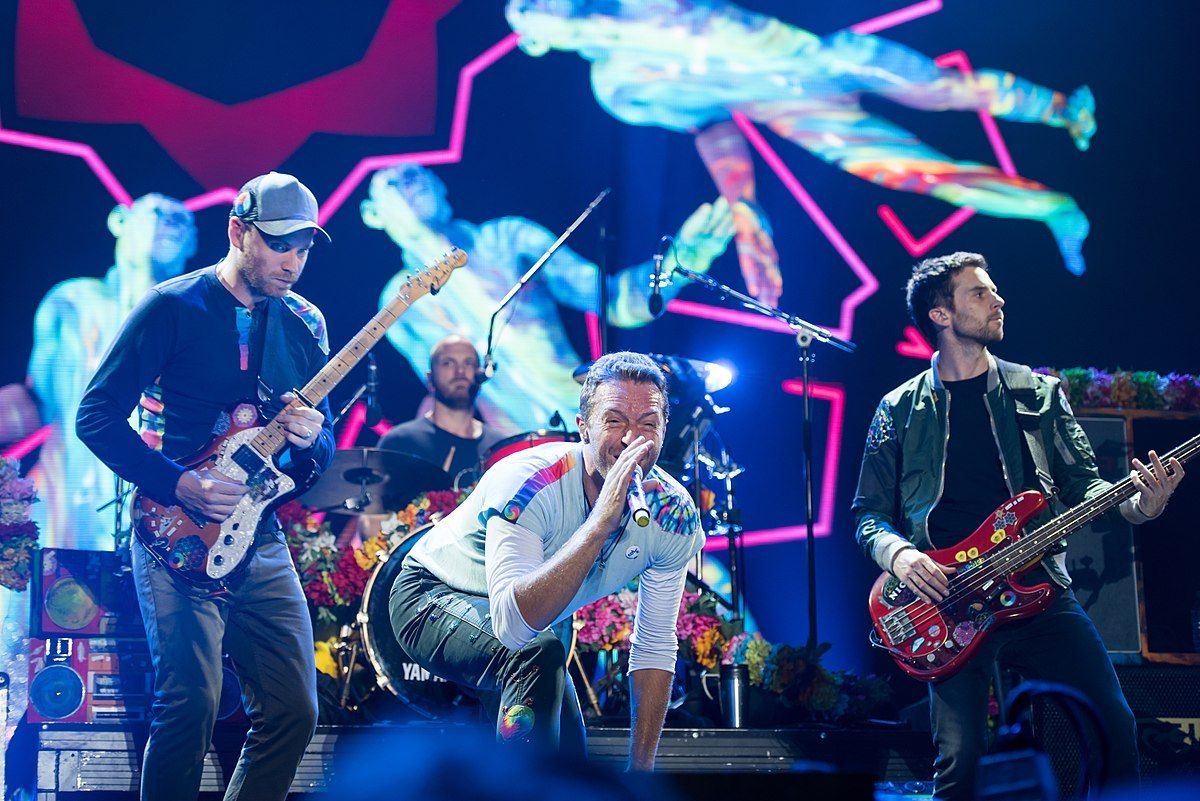 British band Coldplay has once again foretold their own future and revealed that they will stop recording music as a band come 2025.
That's what frontman Chris Martin told BBC Radio 2 presenter Joe Whiley on Wednesday, December 22 during a special show that went on air the following Friday.
"Our last proper record will come out in 2025, and after that I think we will only tour," he said. "And maybe we'll do some collaborative things but the Coldplay catalogue, as it were, finishes then."
Whether Martin's "huge revelation" is a ruse or not, the news is consistent with previous claims that the frontman also made earlier this year. Back in October, while talking to NME about their just-released ninth studio album Music of the Spheres, Martin declared that the band will only make up to a dozen albums before they call it quits.
"We're going to make 12 albums. Because it's a lot to pour everything into making them," said Martin. "I love it and it's amazing, but it's very intense too. I feel like because I know that challenge is finite, making this music doesn't feel difficult. It feels like, 'This is what we're supposed to be doing'."
When asked if he thinks this means there would only be three more Coldplay albums to watch out for, Martin went on to echo his resolve: "I don't think that's what we'll do. I know that's what we'll do in terms of studio albums."
If that would be the case, then we'd be pleased to purchase Coldplay albums roughly annually until 2025. Whether that stands as proof of the band's prolific songwriting skills, or as a possible source of worry that we'll get half-hashed out songs, remains to be seen.
Either way, the band's nearly three-decade existence ends by 2025 — and fans are apparently both dismayed and delighted. Those on the negative end of the Coldplay spectrum cite how the band has suffered from suiting themselves with the more "trendy" sound typical of today's pop music.
Formed in 1996, Coldplay has had a very successful run through the years, marked by impressive studio releases such as A Rush of Blood to the Head, which is ranked as one of the best albums of all time by the Rock and Roll Hall of Fame, and the Recording Academy-acclaimed Parachutes. The alternative rock act peaked on the charts with its 2008 smash hit "Viva La Vida," buoying its Billboard performance that also includes 21 charting songs and four #1 albums.
Art Daniella Sison