Suga has since assured fans that he's feeling "really okay."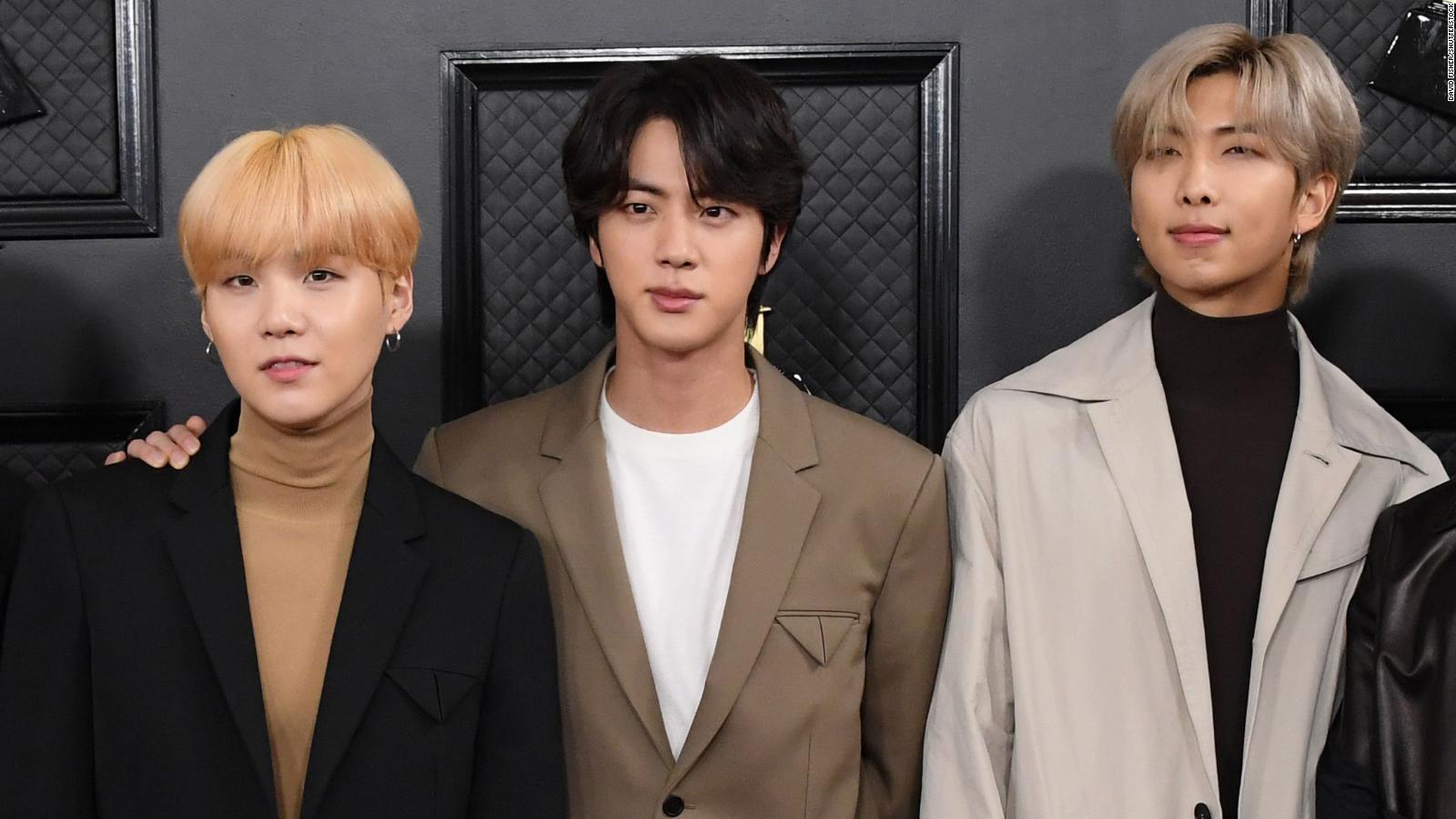 A total of three members of the K-pop group BTS — first Suga, and now RM and Jin as well — have now come down with coronavirus over the past week, their agency Big Hit Music announced.
Suga first tested positive for the virus on December 23 after taking his mandatory PCR test immediately upon his return to Korea from the United States. "He is currently administering self-care at home per the guidelines of the healthcare authorities," Big Hit Music's official statement read.
"The company places the artists' health as our top priority, and we will do everything we can to aid Suga in his speedy recovery," the statement continued.
Then, the following day, two more BTS members in RM and Jin came back with positive COVID-19 results as well on the evening of December 25. According to Big Hit Music's statement that day," RM immediately underwent PCR testing, was found negative and entered into self-quarantine in his home as mandated by COVID-19 control procedures. However, he underwent PCR testing today before his scheduled release from quarantine and was found to be positive for COVID-19."
The statement added that RM is "currently exhibiting no particular symptoms."
Meanwhile, Jin, who returned to Korea as early as December 6 from the US, gave negative results both before and after his mandatory self-quarantine. "However, feeling flu-like symptoms this afternoon (December 25) he underwent PCR testing and was found positive for COVID-19 late this evening," said Big Hit Music.
"He is exhibiting mild symptoms including light fever, and is undergoing self-treatment at home," it continued.
Suga, RM, and Jin all completed their second round of COVID-19 vaccinations in late August. Big Hit Music also assured fans that they haven't had any contact with the remaining members of the seven-piece South Korean group, namely J-Hope, Jungkook, V, and Jimin.
On Monday, December 27, Suga gave an update on his condition since contracting the virus. On the social media site Weverse, the BTS singer assured BTS' broad fandom that he is feeling well and encouraged fans to not "worry too much."
"I'm really okay. Please don't worry too much!" Suga wrote, adding a smiling emoticon.
Currently, all members of BTS are on an "extended period of rest," having completed all their commitments for the calendar year. Since taking their breaks, each member of the group has created their individual Instagram accounts, while Big Hit Music had said that the group will focus on conceptualizing a new album to mark "a new chapter."
Art Daniella Sison