The song's been sung like a broken record: 2020 was wild. With all the depressing words that we could use to describe it, I think our collective sigh should suffice to express our feelings.
Especially for the Filipino population who's famous for our sunny disposition, it's been tough not being able to experience all the things that usually made these year-end reviews more rewarding to do.
And so, with a deep and distressing sigh, let's all look back to the uniquely Filipino things that the pandemic made us forego.
1. Singing our lungs out at karaoke parties
Technically speaking, we didn't miss out on singing our lungs out in front of the karaoke, but you have to admit that our karaoke tendencies drastically dropped this year.
Part of the reason we rarely belted out during the pandemic is to avoid disrupting important Zoom meetings and online classes. In fact, to lower the noise level, Mayor Isko Moreno even passed an ordinance prohibiting daytime karaoke in the city of Manila last October. We can also chalk it up to social events being banned to curb COVID-19 cases since these gatherings are usually defined by karaoke sessions.
So maybe it's not so much being able to sing that we missed out on, but being able to sing without a care in the world.
2. Attending local festivals
Save for those that already took place before the lockdown was initiated like Cebu's Sinulog Festival and Iloilo's Dinagyang Festival, Philippine festivals were hardly a part of anyone's agenda this year.
Baguio City's Panagbenga? It got canceled early this year. Bacolod's MassKara Festival? Scrapped last September. Even the visual treat that is Lubao's Hot Air Balloon Festival didn't push through this year.
The pain of missing live events pales in comparison to not being able to attend Philippine festivals. Maybe next year?
3. Leaving for Laboracay weekend
Distasteful as that term may be, but let's admit it: hitting the beach on the first of May is an opportunity we all missed this year. We bet you didn't even notice that Labor Day this year was part of a long weekend.
Until we can hit the beach unrestrained by travel restrictions, let's just keep posting all our throwback photos and reminding others how Vitamin Sea-deficient we all are.
4. Preparing for CETs
In a move that shocked all the eager SHS students, the University of the Philippines announced last November that it had decided to cancel the UPCAT for the following academic year. Before UP, the University of Santo Tomas also announced last August that USTET 2021-2022 is no more. Then Ateneo de Manila University declared the same last October. Around April, De La Salle University announced that it will hold special DCATs; they will later modify this, however, by saying that freshman applicants aren't required to take the entrance exam anymore.
Of course, these news call for a collective sigh of relief from those hoping to get into any of these so-called "Big Four" schools. But then again, the victory feels cheap, if we can even call it that. That glorious feeling of finding out you've passed for the school you studied hard for? Priceless, but now they won't be able to experience it.
5. Feeling those "first day" jitters
Speaking of school, another thing that students were robbed of is the chance to feel that strange combo of excitement, nervousness, and anticipation when they step foot in their new schools and universities.
The first day of school is a rite of passage, a springboard towards true maturity. It's the chance for fresh students to find their passion, to make friends with their first seatmates, and heck, to even fall for a fleeting crush. Because that's what's supposed to happen when we try new things: we fall for them.
Zoom isn't exactly the ideal place to expand one's horizons and introduce themselves to the world — not with a choppy signal and a noisy background, it isn't.
6. Attending UAAP/NCAA games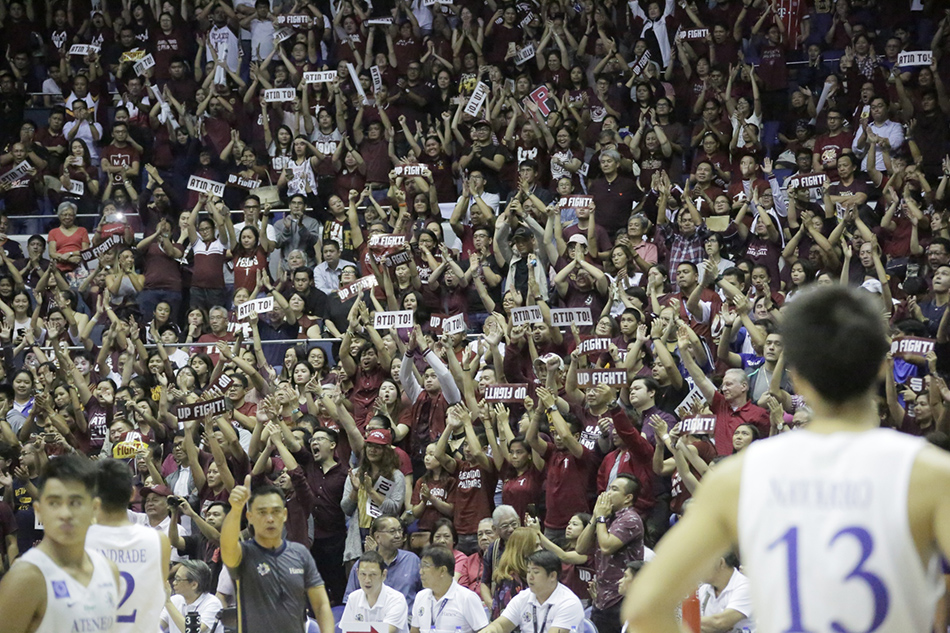 Sports, in general, took a hit this 2020 by be having to cancel almost all major events in the calendar year. While we can't accurately capture in words the zeal and spirit behind collegiate basketball, that we were denied the chance to watch, join, and partake in the energy of our school's community feels almost criminal.
UP could have gotten another glorious run this season like the proverbial underdog it is, or have broken Ateneo's winning streak in an upset. Nope, no cheers, no chants, and certainly no friendly fires this year (does the "Big 4 Trashtalkan" group count?). Let's hold out our hopes for NCAA's Season 96 next year, though.
7. Fighting through MRT commutes
In a moment akin to our most toxic relationship, we found ourselves missing all the bad parts of our pre-pandemic commute, the most memorable ones being our daily MRT struggles.
It's ridiculous, we know. But when we look back at all those times when we queued during rush hour, fought our way into a jammed cabin, and practiced our ninjutsu by channeling our chakra onto our feet to avoid falling forward, we couldn't help but feel oddly reminiscent.
Maybe this is us longing for the lesser evil in two scenarios, or us wanting the MRT to make warriors out of us so we can be active again. Or maybe this is simply just remembering all the things we can do that we now can't.
If it counts towards our reminiscing, the MRT now runs faster and has more wagons. Who is she?
8. Seeing a live studio audience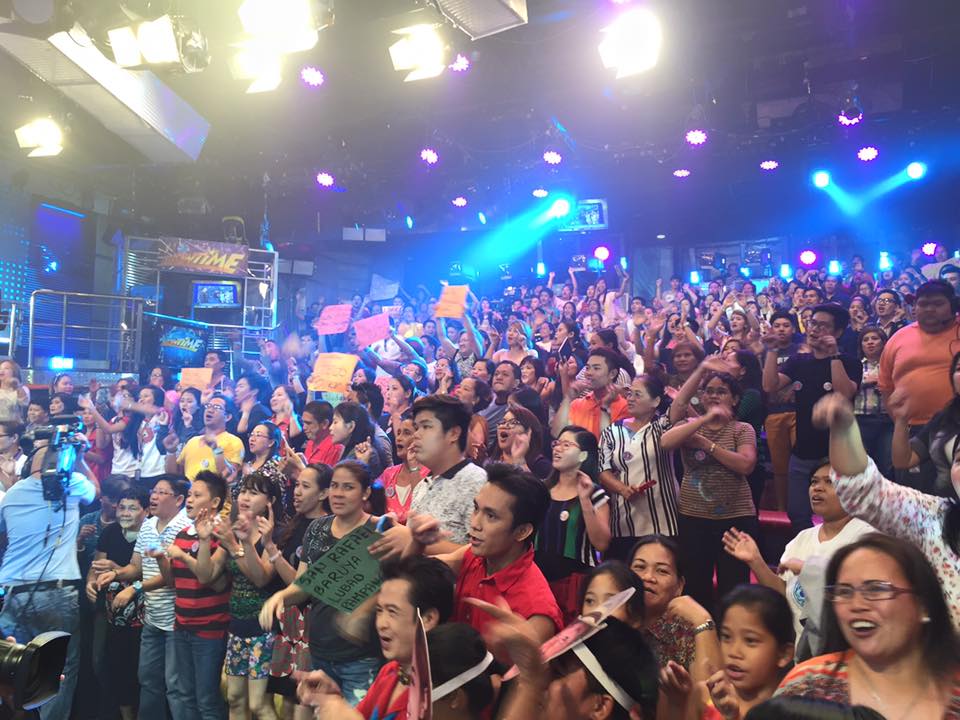 Be honest: you miss seeing all the live noontime shows in the biggest networks have the noisiest, weirdest, and funniest audiences in attendance. It might not be something you would personally watch let alone be part of, but it hurts to think that one of the few sources of Filipinos' happiness is cut off from them. Did you know that The Voice Kids aired a season during quarantine? Neither do we. That's how important a live audience is: they create the reaction that makes us pay attention.
It just doesn't feel the same watching Kuya Wil give out cash prizes over the phone, or the Juan For All, All For Juan gang air replays of their pre-pandemic gate-crashing. Even Vice Ganda's antics on It's Showtime look and sound sullen without an audience — that, or maybe it's the ABS-CBN shutdown that sucked the joy out of the show.
On a personal level, we miss seeing the memes about these hosts' random encounters with overzealous members of the live audience. Let's see if anyone can curse at Kuya Wil inside a studio.
9. Welcoming OFWs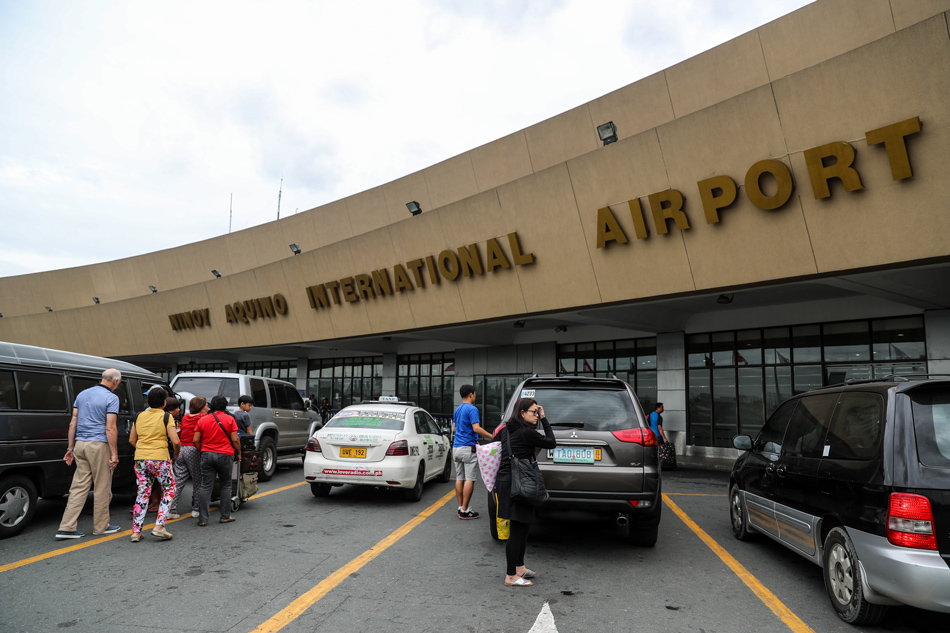 It can't get more Filipino than this. As the country with the largest number of overseas workers, the Philippines has carved a culture out of OFWs coming home for the holidays. That moment — anticipating a family member who's about to walk out of the terminal, holding out signs and priming for a hug — has become a ritual for families of OFWs, one that we treasure for the rest of our lives.
With travel bans in place in light of the recently-discovered COVID-19 strain, we are further kept from re-enacting this heartfelt moment. And it doesn't look like we can in the next few years too, since we're going to have to comply with entry protocols for quite some time.
10. Joining family reunions
Speaking of family, many clans were also kept from gathering at large for this year's Christmas due to social distancing protocols.
Though whether this is a win or a loss depends on where you're standing. On one hand, we did lose the chance to hang out with our favorite cousins, to share a feast with our extended families, and maybe even win some dough from those contests our moms would force us to join.
On the other hand, we did dodge a huge bullet in the form of judgmental and condescending relatives prying into our life choices like they're the NBI. Too bad we can't mute and un-mute people in real life.
11. Going out on a Friday night
One can argue that this isn't a uniquely Filipino thing, or that their rebellious butts still managed to go out for a night in the city during the pandemic, but those don't make losing our favorite bars and food spots to the pandemic hurt less.
This year, we said goodbye to Cubao's Today x Future, Poblacion's Polilya, BF Homes' Alamat Filipino Pub, and that's just the first half of the year. We lost countless others, both the famous and the nameless, spots where we drank with old friends, made memories with new ones, and puked our guts out as if to mark our territories.
Bar-hopping may not be a trait Filipinos are known for, but hospitality — making friends while having fun — definitely is.
12. Making "ligaw"
Much can be said about the drawbacks of conforming to customs of the Filipino "ligaw" culture, but just for a minute, stop thinking about it too hard, look us in the eyes, and say to our faces that you don't miss getting the attention of someone you're pining over.
Exactly. Be a simp for one soft minute and admit that Zoom dates and FaceTime babe times just don't cut it as our old ways did. Nope, we don't mean naughty things. What we mean is spending an entire day just doing wholesome things together: baking cookies, watching Netflix, strolling in a park, going to a museum. Even hugging feels like an alien activity now.
Ligaw may be old-school, but honestly? We could all use a little old-school right about now.
There's more than just a dozen of things that we Filipinos miss from our lives pre-pandemic, and that's okay. Let's use the time away from these things we used to do, to think about how we can make them better once the pandemic permits. At least we know the MRT is doing exactly that.
What else do you think Filipinos miss from life pre-pandemic?