Of course, in true Filipino fashion, we had to fight over which dish is truly the best.
TasteAtlas, the same food website that hailed the sinigang as the soup dish in the world, has returned to officially proclaim the lovable lumpiang shanghai as the best Filipino food — and suffice to say, calling any dish the "best" is enough to cause a commotion among die-hard Filipino foodies.
The local iteration of the Chinese spring roll dish earned 4.9 stars out of 5. Trailing not too far behind is the aforementioned sinigang with a 4.8 rating, followed by the tocino which got a 4.7.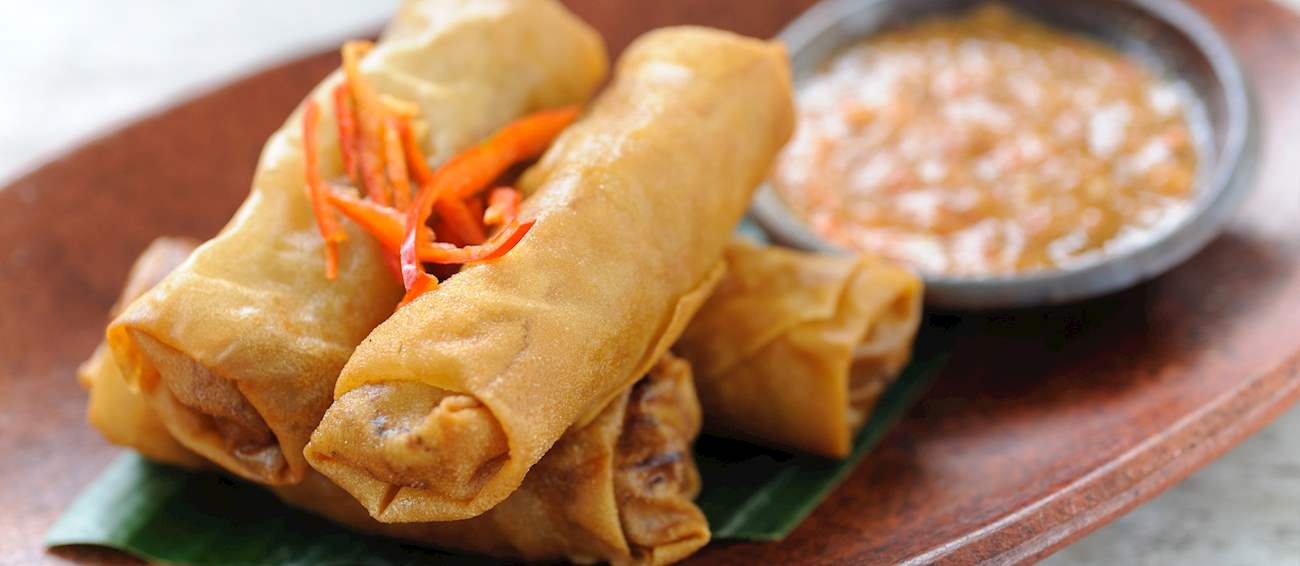 TasteAtlas did not disclose the process by which they ranked the dishes, and only claims to have collated the ratings by culinary experts and habitual diners all over the world.
Still, there's hardly any surprise there: the ubiquitous lumpiang shanghai has always been a mainstay, if not the centerpiece, in many Filipino occasions and gatherings. In fact, much of its appeal rests on its accessibility since it's as easy to prepare as it is to eat. It pairs well with most dishes, and you can have it for breakfast, lunch, merienda, or dinner — you'd barely have any reason not to like this crunchy culinary import.
Though the list caters mostly to the Filipino palate, it's easy to find foreign personalities who are also in favor of the dish. Just look at Florence Pugh, Drew Barrymore, Cameron Diaz, Olivia Rodrigo, and Cardi B. who have all proclaimed their love for lumpiang shanghai.
Now, the rest of the list is where picky Pinoy eaters really ground their gears: according to the TasteAtlas list, crowd favorites such as the sisig, adobo, and the globally recognized lechon only received scrimpy 4.4, 4,3, and 4.2 scores, respectively.
Maybe we can chalk those results to a diversity of opinions, but the real travesty to some is how balut, dinuguan, and paksiw all ranked the lowest on the list, a category which TasteAtlas called the "worst" tier. Other low-ranking dishes in the list include pinakbet, mechado, kutsinta, torta, and banana cue, all of which didn't make the "great" tier by posting a treacherous 3.8 score.
You can check out TasteAtlas' full ranking here.
Do you agree with the website's assessment of Filipino foods?